Course Overview
In order to maximize the profitability from the accounts they manage during and after COVID-19, this one-day account management workshop is designed to give Account Managers, Customer Success Managers, and Relationship Managers the skills, behaviors, and tactics to do so.
In our account management training course, we'll look at how to create lasting bonds with your current clients so they'll stick around longer, spend more money with you, and be receptive to cross- and up-selling options that are "sold in" through the great connections you have with them.
You will obtain the "Key Account Professional" certificate from the Institute of Sales Management after completing the course, which is a formally validated qualification by the ISM.
Course Outcomes
Recognize the requirements for transitioning from supplier to trusted adviser and partner position with your clients.
Learn how to assemble a toolbox of interpersonal skills and methods
Learn how to conduct a client account review meeting
Learn how to decide what your goals are for each account you manage
Learn how to determine each account's potential
establishing a communication and connection strategy for each of your accounts
Creating a strategy for each client's revenue creation is known as account planning.
How to develop a multi-level influencing strategy for their other business sectors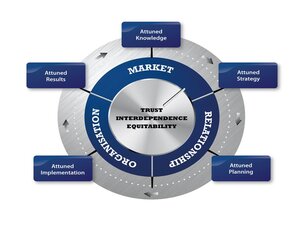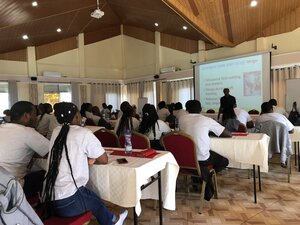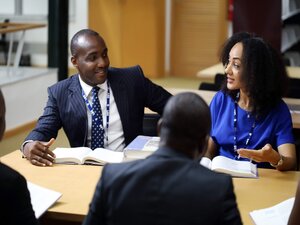 Course  Objectives
To succeed in selling, hone your face-to-face communication abilities with customers and prospects.
Developing abilities that will help the organization generate leads and gather data
Recognize different selling techniques and selling tactics
Fostering prospecting and negotiating abilities
Recognize the value of follow-up in preserving a lasting relationship with clients.
Organizational advantages
Creating a marketing intelligence system using the relevant data
Ensuring effective administration of integrated marketing communications
Improved after-sales and sales services
Increased market share increased likelihood of sticking out from the competition improved market image development
Greater likelihood of repeat business
Collecting more effective sales promotion methods
 Personal advantages
Being more capable in the role of selling
Having the ability to explain and demonstrate products
Timely reaching set sales goals
Recognizing the value of preparation before making a transaction
Collaborating with employees from many areas around the firm
Analysis of statistical data to enhance understanding of consumer base and historical sales
Sales Training Highlights
Course Outline
What Are the Requirements for Success in Account Management?
What exactly does account management mean in your company?
What does an account manager do?
The abilities, know-how, and conduct required for success
Who and what should be prioritized first in account analysis?
How to maximize company opportunities by doing research, gathering intelligence, and client analysis for prospective revenue
Work out who to spend your time on and what the reward will be by weighing investment versus return.
SWOT analysis of your client accounts: opportunities, threats, weaknesses
Making a plan for your account strategy
Making a hit list based on possibilities for the account
How to build a long-term relationship with a customer
Setting short-, medium-, and long-term objectives for each account
Establishing a "contact point" strategy for accounts, including in-person, phone, email, and social media
Taking Care of the Relationship
Account mapping: How to set up each account's structure, including decision-makers, influencers, etc.
How to organize and conduct a meeting to examine accounts
influencing an account's multi-level contacts
From partner to supplier
Having knowledge of the change from supplier to partner status
How to add value above and beyond what you sell—The Trusted Advisor
Managing the "in-between time": How to communicate with your clients without bothering them
Who Should Attend
Senior marketing directors or managers
Relationship managers and
Customer relationship managers
Professionals in customer service, supervisors,
Team leaders, and managers
Sales experts, salespeople, and sales analysts
Entrepreneurs and founders of startups
Trainers Available for:
In-House Trainings
Online Training
2 Hours Crush Program
Half  Day Program
One Day Program
Two Days Full Program
Training Techniques
Power point Presentations
Engaging conversations
Case studies
Exercises in solving problems
Focus Group Conversations
Games in Management
Skits and modeling the part