Course Overview
The participants in this team building training will receive assistance in honing their teamwork abilities. Staff Team Building Packages, Trainers in Kenya, This training will assist the team in setting a common objective, learning how to collaborate, and developing the necessary manners to improve team performance. This training is crucial if you're a team leader!
Teams in today's corporate environment are quite diverse. Differences are common, and difficulties would frequently arise. Maintaining the necessary tools for team members to function is crucial. They are all working hard at the same time to accomplish their objectives. They should also help the team succeed as a whole. Your team should take this teambuilding course!
To ensure a project's success, a team must operate cohesively, firmly, and according to a plan. Any business plan must include both team building and teamwork to be successful. Because a firm is only as strong as its employees, building the greatest teams will be crucial to your success.
Your team and your organization will succeed if you take this team-building course.
With Eagles Consultants Team Building Packages in Kenya, You will get venues, Hotels, Sites from Budget to medium packages
Team Building Venues per Regions & Counties in Kenya
Course Objectives
Learn to recognize the various team kinds and create new leadership techniques for them.
Recognize the many stages and behaviors of team building.
Learn how to lead teams through each stage of development using the Forming, Storming, Norming, Performing, and Adjourning techniques.
Create a variety of excellent team-building exercises.
Learn methods and tactics to make team meetings successful and productive.
Gain excellent facilitation and problem-solving abilities for teams.
Learn how to promote cooperation and develop a positive workplace culture.
Why  is Team building  important for your employees or Board Members
Celebrate Achievement
Onboarding new Employees
Navigating change together
Know one another
Improving Trust
Rekindle your staff morale
Reinforce team Work Spirit
Improve Communication 
Appreciate your employees
Improve employee engagement
Address attitude challenges
Communicating change
Breaking Barriers
Interdepartmental Networking 
Solving conflict
Course Outline
Lesson 1: Starting the Workshop Goals
Lesson 2: What Is Success?
A team is what?
determinants of success
Overview of the Four-Phase Model proposed by Tuckman and Jensen
Lesson 3: Types of Teams
the conventional group
Self-Directed groups
E-Teams
Lesson 4: Forming Teams: The Initial Stage of Team Development
Characteristics of this stage
What a leader should do
What a follower should do
Lesson 5: Storming, the Second Stage of Team Development
Characteristics of this stage
What a leader should do
What a follower should do
Lesson 6: Norming is the Third Stage of Team Development
The characteristics of this phase
What a leader should do
What a follower should do
Lesson 7: Performing at the Fourth Stage of Team Development
Characteristics of this stage
What a leader should do
What a follower should do
Lesson 8: Activities for Team Building
The advantages and drawbacks
Activities for team building that people won't find repulsive
selecting a place for team building
lesson 9: Making the Most of Team Meetings
Choosing the time and location
Give the 50-minute meeting a try.
Having events of all sizes
Lesson 10: Team Problem-Solving
Six hats for thinking
promoting creative thinking
fostering agreement
Lesson 11: Promoting Collaboration
Some actions to take
Things to stay away from
a few things to think about
Lesson 12: Wise Action Plans' Concluding Phrases
Staff Team Building in Kenya

Team Building Events in Kenya

Staff Team Building Training in Kenya
Rejuvenate your team morale Team Building Venues in Kenya,Team Building Packages. Our outdoor  Team Building Venues, Trainers, Hotels, Trainers, Venues and ,Companies,Training, Hotels, Places, activities, Gardens the best full of fun, educative and refreshing as your team will be empowered with both life skills and Business Skills. Eagles Consultants Packages to Various Hotels & Gardens are carefully selected putting Health of our clients first. With our NITA Team Building Packages, Our  facilitators will engage your foot solders with both Indoor & Outdoor Team Building Events & experiential Activities.
 Team Building Companies in Kenya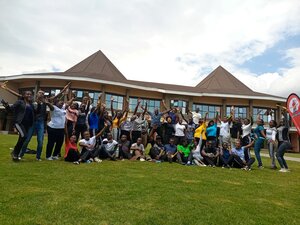 Team Building trainers in Kenya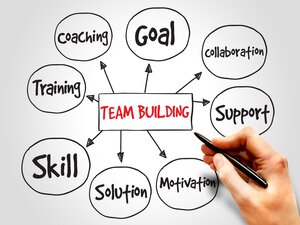 Corporate Team Building in Kenya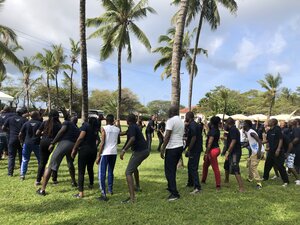 Request a Quote Team Building Package around Naivasha
 Half days Team Building Training
 Full days Team Building Events
  Overnight Team Building Packages
 Conference & meeting ice-breaker games
 Affordable Team Building Hotels in Kenya
Team Building Trainers in Kenya
Team Building Hotels in Kenya
Outdoor Team Building in Kenya
Team Building programs
Adventure Team Building Packages
Team Building venues in Kenya
Staff Wellness Programme
Customer Service program
Team Building Training
Leadership & Management
Sales Training Programs
Sacco Training Programs
Corporate Governance
Personal Development Programs