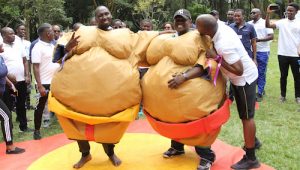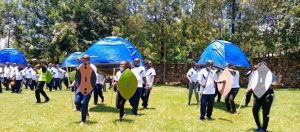 Nyahururu Team Building Hotels & Conferences
Panali Resort Nyahururu,
Tafaria Castle Nyahururu
Giraff ark, Nyahururu
Thompson Fall Lodge, Nyahururu
Lalanasi Lodge, Nyahururu
Sabuk Lodge,Nyahururu
Kambi Msituni Resort,Nyahururu
Rhino Watch safari Lodge,
Nyandarua Team Building Hotels & Conferences
Bubbles Lodge, Nyandarua
Peak Leaders Hotel, Nyandarua
Lake Ol Bolosa Park Lodge
Kambi Mstuni Resort
Kawia Place, Lake Ol Bolosat
Enkorika Eco-Village
Brooks Lodge
Laikipia Team Building Hotels & Conferences
Mt Kenya Safari Club, Nayuki
Falcon Heights, Nanyuki
Maiyan Resorts, Nayuki
Aberdare prestige Cottages
Sportsmana Arm, Nanyuki
Sweet waters Serena, Olepajeta
Polini Rhino Camp
                                                                           Our Team Building Training will focus on the following Objectives
Rekindle your staff morale
Reinforce team Work Spirit
Improve Communication 
Appreciate your employees
Improve employee engagement
Address attitude challenges
Communicating change
Breaking Barriers
Interdepartmental Networking 
Solving conflict
Celebrate Achievement
Onboarding new Employees
Navigating change together
Know one another
Improving Trust
                                                                     

Join the list of our Happy Clients
Request a Quote Team Building Package 
Other Best Team Building Venues in Kenya Per Region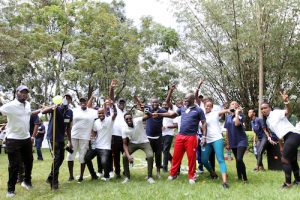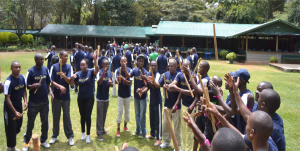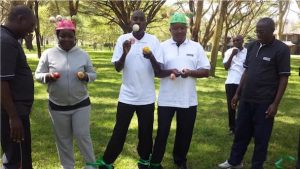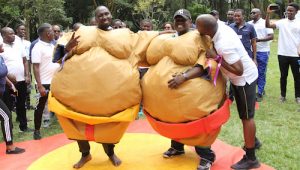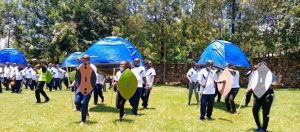 Types Team Building Packages
Whether you're looking for fun staff retreats, Employee team building event, corporate bonding activities, Staff social get together or even departmental or company team building, we've got you covered with our wide range of carefully selected venues all over Kenya. Our Nyahururu, Nyandarua, Laikipia, Team Building Venues Trainers, Hotels Corporate Team Building program include;
         Half days Team Building Training                                                             Team Building Kenya

         Full days Team Building Events                                                                 Team Building training Kenya

         Overnight Team Building Packages                                                           Team Building Packages Kenya

         Conference & meeting ice-breaker games                                                Outdoor Team Building Venues Kenya

         Meetings kick off activities venues                                                            Affordable Team Building Hotels in Kenya

         Adventure Team Building programs                                                         Budget Team Building Kenya

         Extreme Team Building Activities                                                             Team Building venues in Kenya
With Eagles Management Consultants one stop shop solutions for corporate team building packages in Kenya. and our regional Team Building Centres across the country your organisation and staff need are taken care off. our facilitators are NITA certified, Local and global experience and exposure with a local taste.The above Selected Team building venues, Locations, Destination, places Hotels and Gardens are suitable for  corporate training, team building activities, conference meeting, team building deals and packages team building. 
Nyahururu, Nyandarua, Laikipia, Team Building Venues,Trainers, Hotels  Activities,Trainers, Hotels Hotels, Packages, Hotels,Trainers, Gardens Nairobi, Eagles Management Consultants is Kenya's top team building trainers, Venues & team bonding experts. Our team building activities, corporate retreat and team bonding games will meet your objectives and are tailored to meet your budget. Nairobi Area Team Building Venues, Trainers, Packages, Hotels, & Events in Kenya Outdoor Places, activities,Facilitation, EventsWith fifteen years of experience in corporate training. Our NITA certified trainers have made a mark in the corporate growth and staff career growth
          Cross Functions Team Building

          Regional Team Building

          Leadership Team Building Training

          Managers Team Building Training

          Board of Directors Team Building Training

         Corporate Team Building in Kenya         

          Interdepartmental Team Building 

          Intradepartmental Team Building
Request a Quote Team Building Package