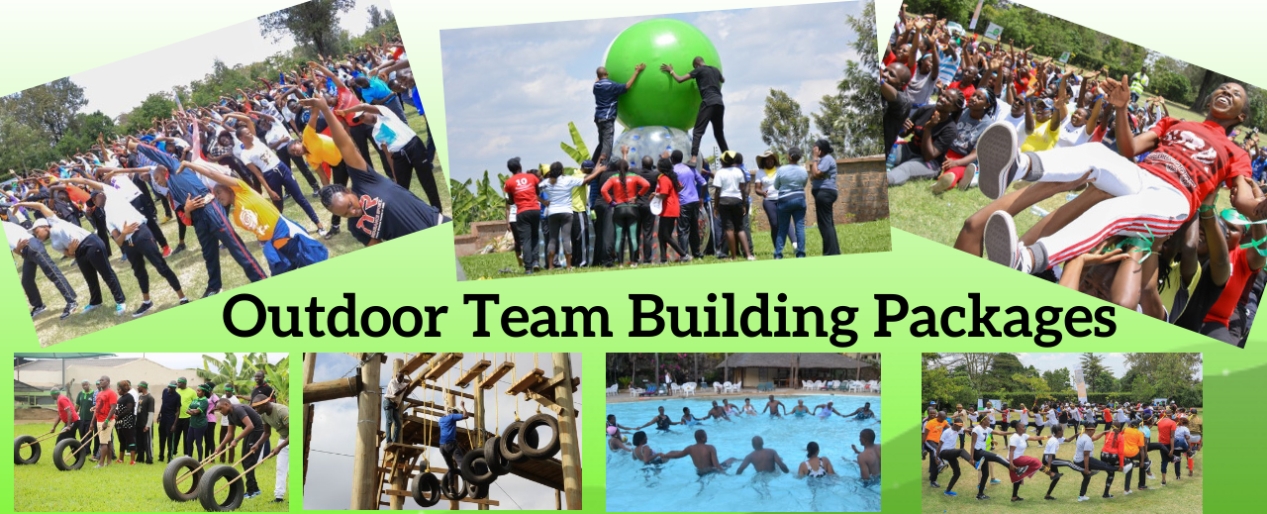 Top Staff Training  & Development Programs
Looking for Customized Trainings?
Call: 0722 114 865  / 0723 291 402
Eagles Management Consultants || Best Team Building Company in Kenya
Eagles Management Consultants is one of Kenya's best team building companies. With over fifteen years serving hundreds of Corporates, NGO's, Chamas, Saccos and Government Agencies, you are guaranteed of satisfaction. We help these institutions and companies to keep their staff motivated and equipped. Thus making better decisions, convert those decisions to actions, and deliver the sustainable success they desire.
Why Choose Our Team Building Experiences
Top In-house Training's  &  Outdoor Team Building Programs
Top Team Building Packages & The Best Venues in Kenya
Check out our Documentary
NITA Certified
Our NITA certification assures Quality and helps you recoup your investment as per their guidelines.
12 YEARS EXPERIENCE
We have qualified and reliable trainers with more than 10 years' experience. Track record in training different organizations.
POST FOLLOW-UP SESSIONS
The learning process continues long after the training is over. We assist to measure the effectiveness of each training
ONE STOP SHOP
One stop shop with qualified trainers, corporate transport, venue booking and exciting outdoor activities.
Why Team Building is Important your Staff?
We have conducted thousands of Team building to various organizations. And we have seen growth, staff engagement, people to get to know each other, learn their leaders, know their interests, their strengths and weaknesses, and how they communicate, Negotiate, capacity, leadership skills, creativity level.
The benefits of team building for your team, employees and Board Members are way to huge to ignore.
Here are some the Objectives of Team Building Trainings:
Rekindle your staff morale
Reinforce team Work Spirit
Improve Communication
Appreciate your employees
Improve employee engagement
Address attitude challenges
Communicating change
Breaking Barriers
Interdepartmental Networking
Solving conflict
Celebrate Achievement
Onboarding new Employees
Navigating change together
Know one another
Improving Trust
Why You should Invest in Staff Wellness
Staff wellness directly affects your team productivity. Keep your employees in good shape in the following key aspects of their daily lives:
Mental health
Equip your staff with abilities to cope with and 'bounce back' from stress.
Financial Wellness
Finance struggles follow your employees into work & hurt your business.
Emotional Wellness
Help your team improve their ability to interact calmly with others both in the workplace and at home.
Physical wellness
Empower your staff to maintain a healthy quality of life
Social wellness
Healthy relationships can improve overall health and productivity.
Intellectual Wellness
Train Employees how to engage in creative and stimulating mental activities to expand their skills
Career Wellness
Career wellness is engaging work in that provides personal satisfaction aligning with your values and purpose in life
Why Capacity Development for your Employees?
We have various staff training programs in Kenya addressing broad and specific needs of companies, organizations, government agencies, chamas, saccos and lots of other groups. Make your team more productive, resilient, motivated and equipped to deal with daily work challenges.
Investing more resources in these trainings directly reflect on organization's growth, performance and productivity.
These brings in more profit for your company and make your staff happy with their careers.
Some of our key Trainings programs include:
Management Training
Communication Skills
Customer Service Training
Personal Development & Mastery
Entrepreneurship Training programs
Leadership Training
Governance & Board Development Training
Pre-Retirement Training
Sacco's Training
Sales Training
Soft Skills Training
Staff Team Building Training
Empower Your Team Today To Grow Your Business
What Our Clients Say About Us…
Great, your trainers went beyond our expectation. You have inspired us and we feel more energized to do what we know best. We will be engaging you more with our teams & clients.
The training session were very informative……I couldn't ask for a better trainer…I will definitely comeback for more of those session
Thanks for all of your help in planning our team building activity, the logistics to & from Amboseli. You guys are real and on top of your game. We will always work with you to receive more.
Thanks Eagles Consultants for your impactful session both at Maanzoni and Naivasha. Its always great working with you in both Team Building and Inhouse Trainings.
Thanks Eagles Team. You brought Smiles in our faces with your amazing Online Team Building activities. Our Staff Bonded and Socialized amidst Covid Challenges.
Great Online session on Netiquette  to all our Branch Managers during the Pandemic session. They all enjoyed the sessions we look forward for more Eagles training Programs next year.
We Train All Industries | Join the list our Happy Customers……