Eagles Management Consultants is Kenya's top team building trainers, Venues & team bonding experts. Our team building activities, corporate retreat and team bonding games will meet your objectives and are tailored to meet your budget. With fifteen years of experience in corporate training our NITA certified trainers have made a mark in the corporate growth and staff career growth
          Cross Functions Team Building

          Regional Team Building

          Leadership Team Building Training

          Managers Team Building Training

          Board of Directors Team Building Training

         Corporate Team Building in Kenya         

          Interdepartmental Team Building 

          Intradepartmental Team Building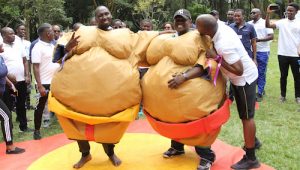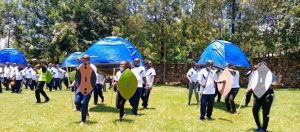 Nairobi  One Day Team Building Packages
Safari Park, Nairobi  Kes 6,800
Boma Inn, Nairobi  Kes 6,500
Hotel La-Mada, Nairobi Kes 6,200
Vila Rosa Kempinski, Nairobi Kes 5,800
Stedmak Gardens, Nairobi Kes 5,600
Oak Place Ridgeways, Nairobi Kes 5,200
Elysian Hotel, Nairobi Kes 5,100
Eka Hotel, Nairobi Kes 5,000
Dari Restaurant, Nairobi Kes 6,000
 Naivasha Day Team Building Packages
Masada Resort Naivasha Kes 5,800
Enashipa Resort & Spa Kes 7,800
Lake Naivasha Resort Kes 7,500
Sawela Lodge, Naivasha Kes 7,700
Geothermal Spa Resort, Kes 6,800
Lake Naivasha Panorama Kes 5,800
Blooming Suites, Naivasha Kes 4,800
 Sagana Day Team Building Packages
Nokras Riverine,  Sagana Kes 4,900
Nokra Enkare, Sagana Kes 4,700
Abai Lodges & Spa, Kagio Kes 5,500
Fk Resort, Marwa, Sagana Kes 6,500
Maya Gardens, Sagana Kes 4,500
Destination Resort Sagana Kes 4,000
Mima Gardens Maragwa Kes 4,500
Three Rivers, Maragwa Kes 4,800
Kajiado Day Team Building Packages
Asyana Gardens,  Rongai Kes 6,900
Enchula resort, Kajiado 5,800
Masai Lodge, Rongai  6,600
One Machakos Day Team Building Packages
Stone Athi,  Athi River Kes 5,900
Maanzoni Lodge, Machakos 6,800
machakos Peoples Park 4,500
Mombasa, Diani, Malindi Team Building 
Voyager Beach , Mombasa Kes 5,500
Pride in Paradise, Mombasa Kes 6,500
Sun n Sand Beach, Mombasa Kes 4,500
Sai Rock Beach Resort  Kes 4,800
Bahari Beach, Mombasa  Kes 5,000
Boabab Beach Resort & Spa Kes 6,800
Swahili Beach Resort, Diani Kes 7, 200
Neptune Paradise, Diani Kes 6,800
Ocean Sports Resort, Malindi Kes 6,400
Billionaires Club, Malindi  Kes 6,900
Nakuru, Kisumu, Elementaita  Packages
Sarova Woodland, Nakuru 6,400
Royal Greens Nakuru Kes 5,800
Lake Nakuru Flamingo Camp
Glad Royal Swiss, Kisumu Kes 6, 500
Ciala Rersort, Kisumu County Kes 6, 900
Elementaita Mountain Lodge Kes 6,700
Team Building Packages Include
Team Building Trainers
Hotel Package: Am & Pm Teas & Snacks
Buffet Lunch with a Soft Drink, 
Bottled Water
Music System / Public Address System
Free Photography
 First Aider

Complementary

1 Hour of Staff Wellness Program         
Request a Quote Team Building Package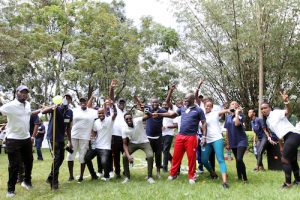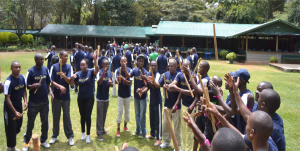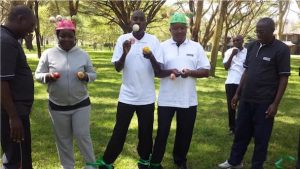 Top Team Building Venues in Kenya Per Region
  Types Team Building Packages
Whether you're looking for fun staff retreats, Employee team building event, corporate bonding activities, Staff social get together or even departmental or company team building, we've got you covered with our wide range of carefully selected venues all over Kenya. Our Corporate Team Building program include;
         Half days Team Building Training                                                             Team Building Kenya
         Full days Team Building Events                                                                 Team Building training Kenya
         Overnight Team Building Packages                                                           Team Building Packages Kenya
         Conference & meeting ice-breaker games                                                Outdoor Team Building Venues Kenya
         Meetings kick off activities venues                                                            Affordable Team Building Hotels in Kenya
         Adventure Team Building programs                                                         Budget Team Building Kenya
         Extreme Team Building Activities                                                             Team Building venues in Kenya
Top Team Building Packages in Kenya
Request a Quote Team Building Package 
Why Staff team bonding events important in your organisation 
As Eagles Management Consultants, We have conducted thousands of Team building to various organisation and we have seen growth, staff engagement, people to get to know each other, learn their leaders, know their interests, their strengths and weaknesses, and how they communicate, Negotiate, capacity, leadership skills, creativity level.
Building Trust has become one of the top emerging need in corporate leadership, from the famous IEBC 2022 ruling about the Commission rapture of mistrust and through Teambuilding event activities in Kenya. Team Building trainers in Kenya guides your team the importance of working together focusing the big picture.
Team building Facilitators should get the briefing right on the Team building objectives so that the teambuilding company in Kenya can organise the right team bonding activities that will address the needs and objectives of your team. The Number of participant should also guide the team building organiser to carefully select the best team building hotel, Lodge, garden or Venue to avoid getting your team to small venues.
         Half days Team Building Training                                                             Team Building Kenya

         Full days Team Building Events                                                                 Team Building training Kenya

         Overnight Team Building Packages                                                           Team Building Packages Kenya

         Conference & meeting ice-breaker games                                                Outdoor Team Building Venues Kenya

         Meetings kick off activities venues                                                            Affordable Team Building Hotels in Kenya

         Adventure Team Building programs                                                         Budget Team Building Kenya

         Extreme Team Building Activities                                                             Team Building venues in Kenya
                                  Our Team Building Training will focus on the following Objectives
Rekindle your staff morale
Reinforce team Work Spirit
Improve Communication 
Appreciate your employees
Improve employee engagement 
Address attitude challenges
Communicating change
Breaking Barriers
Interdepartmental Networking
Solving conflict
Celebrate Achievement
Onboarding new Employees
Navigating change together
Know one another
Improving Trust