Eagles Management Consultants ~ Kenya's Best Team Building Company.
Eagles Management Consultants is one of Kenya's best team building companies. With over fifteen years serving hundreds of Corporates, NGO's, Chamas, Saccos and Government Agencies, you are guaranteed of satisfaction. We help these institutions and companies to keep their staff motivated and equipped. Thus making better decisions, convert those decisions to actions, and deliver the sustainable success they desire.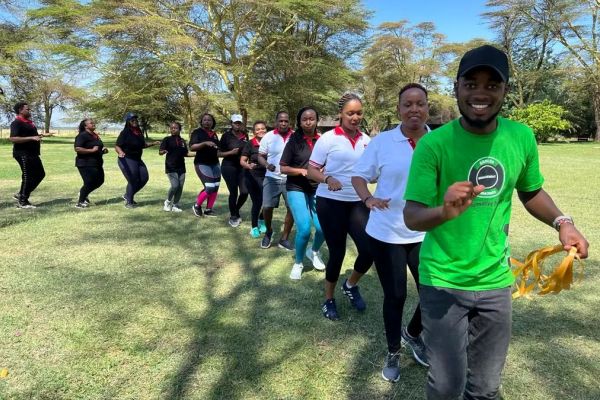 Skilled Team Building Trainers & Facilitators
With our expert and skilled trainers, you are sure your team will receive top-notch training to hone their teamwork abilities.
The facilitators are thoroughly equipped to handle diverse groups in corporate environments, chamas, saccos and government agencies.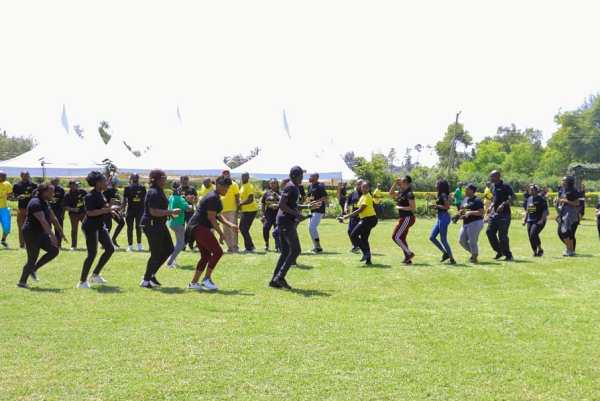 Handpicked Team Building Venues & Hotels
With over 15 years organizing epic team building all over the country, we know the best venues. We ensure the venue we recommend for your group is the ideal. One that accommodates your preference and fit your budget. Ask us for venues in major cities & towns in Kenya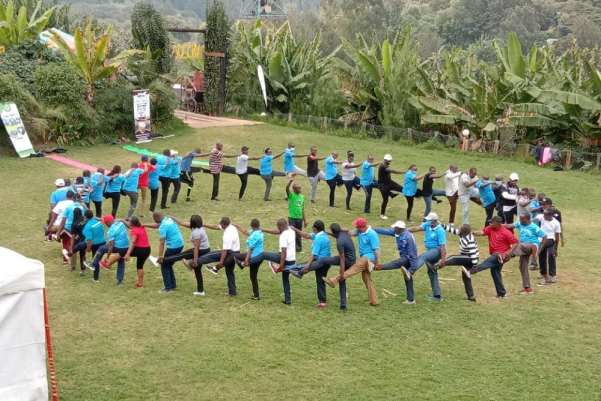 Exciting Team Building Packages in Kenya
With our diverse team building packages, you are guaranteed to find one that fit your staff. We are always ready to craft a custom experience for your group and help achieve your desired goal. From one day, half day to multiple days. Staff, managers to directors packages
Videos | Venues, Activities & Clients Testimonials at a Glance
Unique Team Building Activities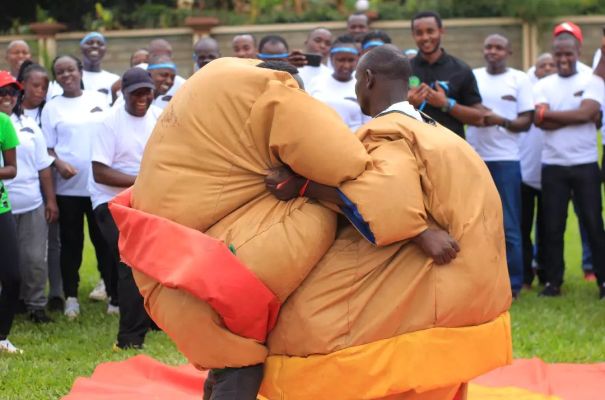 We have a wide range of unique and thrilling activities to choose from – both outdoors and indoors. High adrenaline to moderate activities. We recommend the ideal team bonding games depending on the objectives, age dynamics among other factors.
Why Team Building is Important for your Staff?
We have conducted thousands of Team building to various organisation. And we have seen growth, staff engagement, people to get to know each other, learn their leaders, know their interests, their strengths and weaknesses, and how they communicate, Negotiate, capacity, leadership skills, creativity level.
The benefits of team building for your team, employees and Board Members are way to huge to ignore.
Here are some the Objectives of Team Building Trainings:
Some of our many satisfied clients
Top Team Building Venues in Kenya Per Region
Request Quote for Team Building Package 
Team Building Packages Include
Team Building Trainers
Hotel Package: Am & Pm Teas & Snacks
Buffet Lunch with a Soft Drink, 
Bottled Water
Music System / Public Address System
Free Photography
 First Aider

Complementary

1 Hour of Staff Wellness Program         
  Types of Team Building Packages
Whether you're looking for fun staff retreats, Employee team building event, corporate bonding activities, Staff social get together or even departmental or company team building, we've got you covered with our wide range of carefully selected venues all over Kenya. Our Corporate Team Building program include;