Course Overview
The role of administrative assistants is crucial. They assist executives, managers, and the organization. This training will enhance the assistance they give the company in achieving its goals.
Clerical and administrative tasks are no longer the only things that administrative assistants do. Today's administrative professionals need to possess leadership and management abilities in addition to their current skill sets. Additionally, they must strategize, innovate, and take the initiative to continuously enhance their operations. They must also possess the interpersonal skills necessary to deal with internal and external clients professionally.
Even though you may have always assumed it, there is growing proof that administrative assistants play responsibilities in business that is even more crucial than those of their bosses.
Nearly two-thirds of respondents in a social media study by office supply giant Staples claimed that administrative assistants are more important than the boss in keeping the office running smoothly.
Furthermore, the positions they initially hold within a company act as stepping stones for a select few highly talented assistants. Administrative assistants are frequently strategically positioned to understand the full scope of what a company does and where it may be going – and to follow their company's upward trajectory. This is because the tasks they frequently complete involve direct client communication, project research, and vendor negotiations.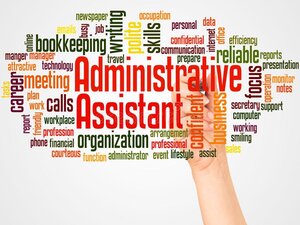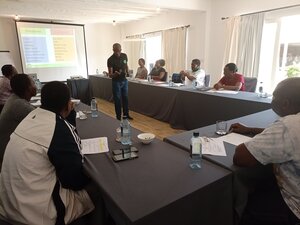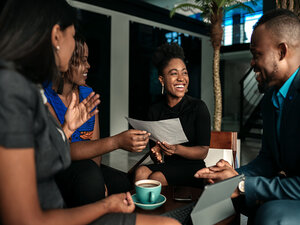 Course  Objectives
Become extremely organized by utilizing clever, effective strategies
Learn how to successfully and strategically manage your time.
master time management, finish all key duties, and assist their manager in doing the same.
Study powerful verbal and nonverbal communication strategies.
Increase their initiative and role power
Learn to communicate with their manager more efficiently.
Become aware of the significance of taking care of oneself
Find out how to maximize their "Team of Two"
Management & Supervisory Training Highlights
Course Outline
Lesson 1: The Effective Assistant
The qualities and abilities of a successful PA/EA role are defined
Reflection
Lesson 2: Your Winning Style and Effective Manager Communication
LDP Review – Communication Evolution Tool is the first step.
Recognizing the Counselor
Recognizing the Coach Recognizing the Advisor
Step 2: Modify your Approach for optimum results
Guidelines for communicating with the Counselor
I'm developing my communication plans with "Counselors"
Guidelines for communicating with the Coach
Developing my upcoming communication plans with "Coaches"
Guidelines for communicating with the Driver
Developing my upcoming communication plans with "Drivers"
Guidelines for communicating with the Advisor
With "Advisors," I plan out my future communication tactics
Reflection
Lesson 3: Set up for Success
Your Network Effect
Management Key Personnel in Depth Template (PIT) Template for Personal Data
Lesson 4: Working in Sync
Management of Email Etiquette
Make the email, but address direct responses to another person.
Control your inbox.
Stay on top of your email and adhere to the READ concept.
Utilize Flags and Rules to control your inbox.
Lesson 5: Time Management
Schedule times for your manager to review and prepare documents
Lesson 6: Setting priorities will help you stay on track
That is a WRAP technique for doing everything on schedule.
Priorities are ranked
Using PERT, estimate task duration
The SMARTER Framework: Beyond Goal Setting Writing SMARTR Goals – Template
Goal SMARTER Template
Extra Advice
Goals Broken Down
Rewrite your SMART objective.
Lesson 7: Meetings should proceed without a hitch
Meeting Schedule
Meeting Schedule Making an agenda template
Agenda Template for Meeting
Maintain the meeting's scheduled start time – Time Interrupters
Minute Considering that you can
Making up your Minutes
How can you best assist yourself?
Reflection
Lesson 8: Reflections
Make a plan of action
Accountability = Performance
Who Should Attend
Senior marketing directors or managers
Relationship managers and
Customer relationship managers
Professionals in customer service, supervisors,
Team leaders, and managers
Sales experts, salespeople, and sales analysts
Entrepreneurs and founders of startups
Trainers Available for:
In-House Trainings
Online Training
2 Hours Crush Program
Half  Day Program
One Day Program
Two Days Full Program
Training Techniques
Power point Presentations
Engaging conversations
Case studies
Exercises in solving problems
Focus Group Conversations
Games in Management
Skits and modeling the part