Course Overview
One of the best ways to assist you in being aware of the origins of your anger, what sets off that unhealthy anger, and the behavioral patterns that result in anger is through our anger management training course. You will learn practical methods in this anger management training for regulating and managing your rage. It will help you understand this strong feeling and educate you on how to stay away from situations that lead to frustration.
Most people occasionally become angry. It is a positive emotion that almost everyone has at some point. If not recognized and managed, it can quickly turn unhealthy and harmful. Unrestrained rage damages your reputation and ruins your interactions with coworkers or clients. Additionally, it will restrict your options and perhaps harm your health.
In the Philippines, you can take this anger management training course wherever you are. One of our knowledgeable local or foreign trainers can bring this anger management workshop training course to your location.
Building a connection inside the group will help the participants trust one another, which is crucial when they start talking about and working on their anger issues. Members can assist in this process by contributing on their behalf. You can either leave it up to each person to discuss what he or she would like to, such as "Tell us something you would like to share," or you can ask specific questions like "What do you hope to receive out of this course?" Additionally, you can employ icebreaker exercises like dividing the participants into groups and asking them to state five objectives they hope to accomplish by the end of the course. Introductions typically last one session, following which each subsequent meeting should have a five-minute refresher to bring the group back together.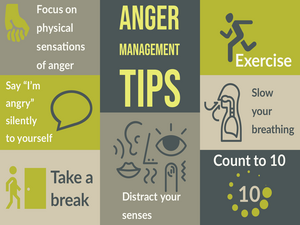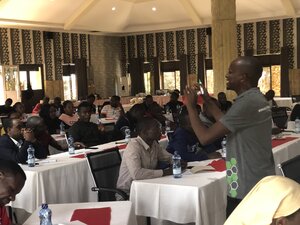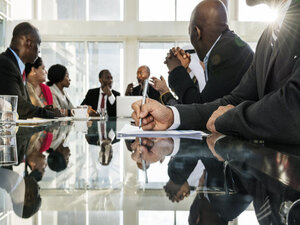 Course  Objectives
Improve your knowledge of rage and the natural anger cycle.
Learn about the "fight or flight" reaction that causes rage.
Recognize the truths about anger
Learn about constructive and destructive methods for handling anger.
Learn how to manage your anger in all circumstances.
Learn some effective methods for "letting off steam"
Improve your home and work life by better controlling your anger
Management & Supervisory Training Highlights
Course Outline
Lesson 1: Understanding Anger
A pattern of fury
Knowing the fight-or-flight response
Myths prevalent concerning anger
Lesson 2: Do's and Don'ts
Unhelpful Anger Management
helpful techniques for managing rage
Lesson 3: Gaining Control
One word of caution
Coping strategies
Using breathing exercises
Releasing some steam
Lesson 4: Distinguish People from Problem
Language as objective versus subjective
Recognizing the issue
The use of "I" statements
Lesson 5: Working on the Problem
Utilizing respectful disagreement
Negotiation advice
Fostering agreement
Choosing solutions
Lesson 6: Addressing the Issue
Selecting a remedy
Planned action
Completing it
Lesson 7: Personal Plan
Recognizing hot buttons
Knowing your trigger points
A diary of one's rage
Lesson 8: The Triple-A Approach
Lesson 9: Handling Furious People
Understanding the De-Escalation methods for the energy curve
How far to retreat and what to do next
Lesson 10: Pulling it All Together: Process Overview
Who Should Attend
Senior marketing directors or managers
Relationship managers and
Customer relationship managers
Professionals in customer service, supervisors,
Team leaders, and managers
Sales experts, salespeople, and sales analysts
Entrepreneurs and founders of startups
Trainers Available for:
In-House Trainings
Online Training
2 Hours Crush Program
Half  Day Program
One Day Program
Two Days Full Program
Training Techniques
Power point Presentations
Engaging conversations
Case studies
Exercises in solving problems
Focus Group Conversations
Games in Management
Skits and modeling the part