Course Overview
You gain the ability to express yourself intelligently and clearly thanks to this assertiveness and self-confidence training. In all of your contacts with other individuals, you will require it. Additionally, you will discover many methods for speaking politely and firmly without coming out as arrogant or overly ambitious.
Individuals who have taken this training often stated that it has improved their life. In-house training for assertiveness and self-confidence is now accessible in the Philippines. This training primarily aims to improve your communication skills, sense of self-worth, and ability to accomplish goals. It's common knowledge that assertiveness is a communication skill. The course plan complies with industry standards and provides coverage of all in-demand training requirements.
So what is assertiveness? Being able to articulate your demands and opinions clearly and assertively is a crucial ability. Your ability to communicate clearly and reasonedly without offending others will be helpful in interactions with people at home, at work, with employers, and with customers. Finding a healthy balance between assertiveness and passivity is required.
This ability entails standing up for yourself under trying conditions. How can I strengthen my assertiveness? Although it probably won't happen right away, developing these skills will help you.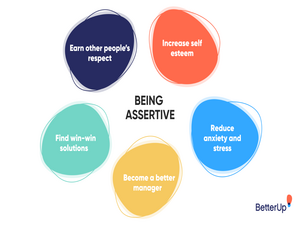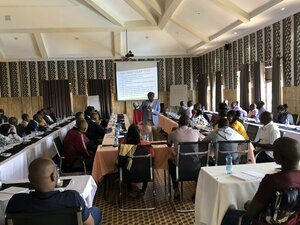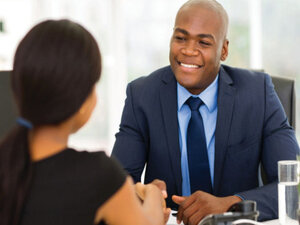 Course  Objectives
Know what it means to be forceful and confident in yourself
Learn that speaking up and standing up for what they feel is acceptable.
Learn how to speak out for your needs and opinions with confidence.
Learn to say "no" politely and without seeming uninterested.
Realize the significance and the legitimacy and importance of your thoughts.
Learn to recognize and stop self-talk and negative thinking.
Make yourself a better communicator
Learn to develop reasonable objectives that are consistent with your ideals.
Learn how to "become the part" and "feel the part," as well as "look the part" and "sound the part."
the capacity to identify and respond to challenging behaviors in others.
Management & Supervisory Training Highlights
Course Outline
Lesson 1: Making Your Mark with "Me, We"
Knowing Yourself Understanding Yourself Understanding Others
Lesson 2: How We Act: Thoughts and Reactions
The Positive, Negative, and Negative
Doubt
Realistic Uncertainty and Concern
Displaying confidence
Lesson 3: Confident Communication
How you speak
What you say
Listening
Lesson 4: "Self Confidence
Developing and Reinforcing It Using Your Strengths" Spoilers
Four Areas of Focus for Increasing Confidence
Self-confidence Challenges at Work
Lesson 5: Mastering Assertiveness
When and How to Use It Confidence Building by Building on Your Strengths Spoilers
Four Areas of Focus for Increasing Confidence
Self-confidence Challenges at Work
Lesson 6: We're All Different
Making Claims in a Globalized World
The Cultural Dimension of Self-Confidence and Assertiveness
Lesson 7: Reflections
Make a plan of action
Accountability = Performance
Who Should Attend
Senior marketing directors or managers
Relationship managers and
Customer relationship managers
Professionals in customer service, supervisors,
Team leaders, and managers
Sales experts, salespeople, and sales analysts
Entrepreneurs and founders of startups
Trainers Available for:
In-House Trainings
Online Training
2 Hours Crush Program
Half  Day Program
One Day Program
Two Days Full Program
Training Techniques
Power point Presentations
Engaging conversations
Case studies
Exercises in solving problems
Focus Group Conversations
Games in Management
Skits and modeling the part