Course Overview
This customized B2C training program will provide your business access to a complete set of professional sales tools, giving you the tools you need to train and develop your personnel in order to achieve more successful sales outcomes.
In today's cutthroat industry, this curriculum will also teach your salespeople "How to Hunt and Fish for Opportunities." They'll be concentrated on generating new business while maintaining and expanding your clientele with the goods and services you provide.
Throughout the year, we present a variety of specialized courses and webinars. The majority of our workshops can be completely customized for your company. Online workshops, which we recently introduced and can be completely customized for your company. Please contact us if you want a workshop that is completely customized.
Course Outcomes
How to interact with consumers in a welcoming and interesting way introducing yourself to a consumer
open-ended questions to determine a customer's unique demands
matching and informing clients about your goods and services
showing off your products
How to promote the qualities and advantages of your goods and service
Upselling or cross-selling related goods and services
interpreting the customer's vocal and nonverbal buying cues
How to go beyond opposition
How to use soft, hard, and alternate closing approaches to try to close the customer
Requesting the order to complete the sale
highlighting the benefits for the client to encourage return business and, as a result, referrals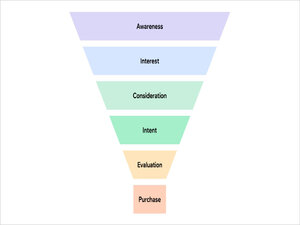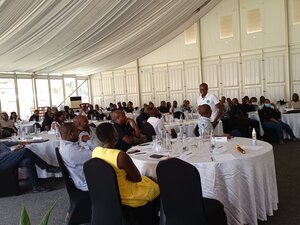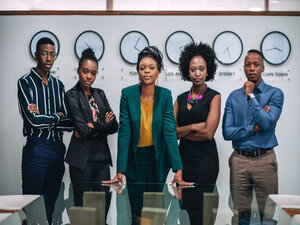 Course  Objectives
Each training session will include YOUR culture, brand, goods, and services so that your staff acquire information specific to your business rather than general information.
We'll license our programs to you and train your trainers to self-administer them, which will drastically reduce the cost of instruction for each participant.
Do you want to assess the success of the learning outcomes for your staff? With the aid of our in-house assessment, we can assist you in doing that.
Do you need assistance creating manager coaching programs to teach your personnel the B2C Sales EssentialsTM concepts? We also carry out that.
Even as a pre-hire tool, you can use our B2C Sales EssentialsTM Assessment to determine the training requirements of new workers and reduce the time needed for onboarding by 35%.
Organizational advantages
Creating a marketing intelligence system using the relevant data
Ensuring effective administration of integrated marketing communications
Improved after-sales and sales services
Increased market share increased likelihood of sticking out from the competition improved market image development
Greater likelihood of repeat business
Collecting more effective sales promotion methods
 Personal advantages
Being more capable in the role of selling
Having the ability to explain and demonstrate products
Timely reaching set sales goals
Recognizing the value of preparation before making a transaction
Collaborating with employees from many areas around the firm
Analysis of statistical data to enhance understanding of consumer base and historical sales
Sales Training Highlights
Course Outline
Interpreting the Results of Your B2C Sales Essentials™ Assessment – B2CSE
The process used to create the B2C Sales EssentialsTM Assessment
What the B2C Sales EssentialsTM Assessment Measures and the Applications for the B2C Sales EssentialsTM Assessment
Understanding the Results of the B2C Sales EssentialsTM Assessment
B2C Sales EssentialsTM Assessment Questions & Answers
B2C Sales Attitudes, Preparation & Organization – B2CSE 
Conducted Market Research
Performing Prospect Research Learning About Your Products & Services Competitor Research
Knowing the Options for Product Support Available
Information on the prospects and accounts
Making and Using Meeting Plans
Managing Your Time for B2C Professionals
Making Use of STRAM Goals
Getting Ready: The Tiger's Mentality
Greeting Prospects and Building Rapport – B2CSE
Do You Feel Prepared to Greet Customers in Person?
Personally, are you prepared to pay attention to customers?
How Do You Establish Trust With Others?
B2C Prospecting Essentials – B2CSE 
Suspecting
Prospecting for Fair, Show, Events, and Venues
Personal prospecting
Networking
Referral-based marketing
Conducting Effective Needs Assessments – B2CSE 
The Essential Knowledge and Skills for Needs Assessments
Effective Interrogation Techniques
How to Read Prospect Responses Correctly
solving scenarios for needs assessments
Transitioning Effortlessly from Needs Assessment to Solution Presentation
Who Should Attend
Senior marketing directors or managers
Relationship managers and
Customer relationship managers
Professionals in customer service, supervisors,
Team leaders, and managers
Sales experts, salespeople, and sales analysts
Entrepreneurs and founders of startups
Trainers Available for:
In-House Trainings
Online Training
2 Hours Crush Program
Half  Day Program
One Day Program
Two Days Full Program
Training Techniques
Power point Presentations
Engaging conversations
Case studies
Exercises in solving problems
Focus Group Conversations
Games in Management
Skits and modeling the part