Course Overview
Customer service is frequently the deciding factor between successful and unsuccessful businesses thus organizations must make a significant investment in top notch customer service training courses.
Its significant in providing value to customer service, increasing sales and giving a competitive advantage to the business.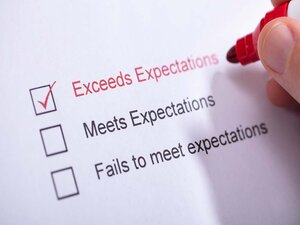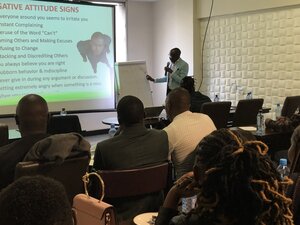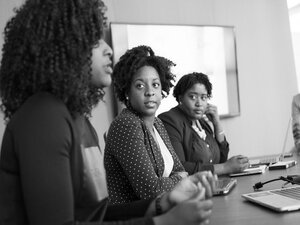 Course  Objectives
Learn the value of providing excellent customer service and how it affects your company.
Recognize the critical impact that psychology plays in offering exceptional customer service.
Make good connections and assume accountability for your client's experiences.
Engage with consumers and pay attention to both spoken and non-spoken indications.
By relating to and empathizing with your customers, you can create enduring relationships.
By attending to their requirements, identify and fix client issues.
Offer customers products and services that go above and beyond their expectations.
Benefits of CX training
Employee morale and engagement is raised by providing customer service training.
This is crucial because workers will want to work for an organization that appreciates their community contributions.
Additionally, it will improve the ROI and brand image of the business by instilling greater pride in the workforce.
Enhances Client Satisfaction
Programs that teach effective customer service will boost employee satisfaction.
In the end, clients will be happier with the assistance provided by the business they'll be more inclined to come back and make more purchases as a result. Additionally, they are more inclined to tell others about the company. If your staff members enjoy their work, they are more inclined to tell others about it.
A strong customer-service program will show your customers how to provide the finest service possible, which will boost customer satisfaction and boost profitability.
Team Performance improvement
Training has other benefits besides raising employee engagement, such as enhancing team productivity.
A motivated workforce will provide consumers with superior service. The workforce will be motivated to put in more effort for the business, which will enhance the bottom line. Customer service training will assist you in achieving these objectives and giving you a competitive edge over your rivals.
Engagement is raised more by training, customers will get better service from an engaged staff. Similarly.  training broadens workers' knowledge and improves their happiness.
The company's growth and brand value will both be enhanced as a result.
The training greatly influences employee morale and motivation, which leads to higher output.
Through customer service training, team members strive to accomplish a shared objective in order please the client.
Consider it to be an equation:
higher client satisfaction + better customer service +Gaining customer loyalty =increased revenue.
Increasing client loyalty
consumers are satisfied with a product or service where  they are are handled politely and immediately get their problems resolved.
A well-trained staff is equipped to give outstanding customer interactions that delight clients.
Customer pleasure raises brand loyalty, which improves any company's bottom line.
Improvement in employees abilities.
Employees can upgrade their current talents or acquire new ones by training in customer service.
Programs emphasize on development of an organization, listening and capabilities in speaking. When employees are given the same set of skills, they are provided a consistent way to approach clients, promoting team work.
The new strategy improves business customer service, talents, increased drive and involvement.
Customer Service Training Highlights
Course Outline
Why should I care about customer service?
Why businesses lose clients
What is the value of a customer?
Providing outstanding client service
Red flag phrases
What clients desire
Developing a relationship with your customers
Addressing grievances and resolving client issues
Employing persuasive communication techniques with clients
Dealing with challenging clients
Who Should Attend
Senior marketing directors or managers
Relationship managers and
Customer relationship managers
Professionals in customer service, supervisors,
Team leaders, and managers
Sales experts, salespeople, and sales analysts
Entrepreneurs and founders of startups
Trainers Available for:
In-House Trainings
Online Training
2 Hours Crush Program
Half  Day Program
One Day Program
Two Days Full Program
Training Techniques
Power point Presentations
Engaging conversations
Case studies
Exercises in solving problems
Focus Group Conversations
Games in Management
Skits and modeling the part