Course Overview
Your social skills, business manners, and professionalism will all improve as a result of business etiquette training. Additionally, it teaches you how to communicate and relate to your coworkers. At the same time, simple details like respectful greetings and dialogues are important subjects. Additionally, it teaches participants how to actively listen.
The foundation focuses on promoting better communication to develop solid relationships in your industry, which can only happen when those you collaborate with feel safe and at ease. Although universal business etiquette may differ from nation to nation, some rules transcend time and space.
Many individuals believe that "etiquette" is defined by what fork you use for the salad and how promptly you reply to gifts with a thank-you message.
But in the corporate world, how you conduct yourself speaks a lot about your professionalism. Social norms for personal and professional conduct evolve with the times, but it doesn't mean that fundamental manners are irrelevant. Of course, performance and quality are also crucial, but not entirely. We occasionally lose sight of the fact that business is about people. In the business world, there is no shortage of capable and trustworthy individuals, and manners can make a difference. Wouldn't you rather partner with, work for, or purchase something from someone who upholds high ethical standards?
More than you may realize, even the smallest error can harm your career. Nobody wants to work with someone nasty or careless, after all. Being mindful of business manners will help you can help set yourself apart professionally.
The Advanced Learning Program's Business Etiquette training course gives you the know-how and abilities you need to defuse a situation. Additionally, it instills self-assurance and politeness in any social or professional context. For all working professionals in the contemporary workplace, this training is very beneficial. Never forget those good manners are essential in today's business since they can foster harmony, productivity, and peace.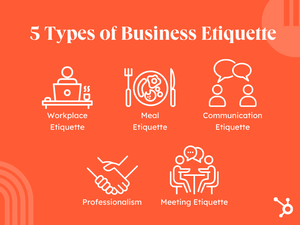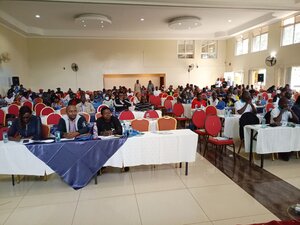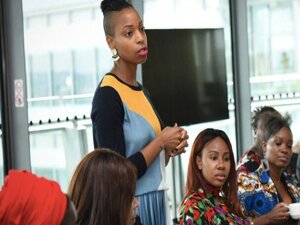 Course  Objectives
Learn the importance of corporate etiquette and how to strengthen the culture surrounding it.
Recognize the three elements of corporate etiquette: behavior, communication, and appearance.
Understand how to dress appropriately and how to make a great first impression.
Recognize and interpret body language
Recognize the subtleties of introducing people in professional settings and how to recall names
Know how to have an effective phone and in-person conversations.
Recognize how your communication style is influenced by your style.
Understand appropriate online conduct in a professional setting.
Examine the appropriate email behavior.
Examine the business customs of many cultures and nations.
Know how to act in professional and social situations
Recognize proper protocol for handling moral quandaries, personal concerns, and challenging people
Management & Supervisory Training Highlights
Course Outline
Lesson 1: Do Manners Matter?
The Benefits of Business Manners
Business etiquette: A to Z
Reflection
Lesson 2: Making a Good First Impression
Initial impressions matter
No Clothes to Wear?
Grooming
Bodily Expression
Reflection
Lesson 3: The Personal Touch
Introduction Manners
The Shake of Hand
Discreet Communication
Individual Style
Reflection
Lesson 4: Netiquette: Manners in the Online World
Respectful behavior online
Email Protocol
Social Media Protocol
Reflection
Lesson 5: International Business Etiquette
Worldwide Business
Recognizing specific cultures
Reflection
Lesson 6: Social Business Etiquette
Do you host or attend?
Adverse Dining Situations
which knife?
Getting Together After Work
Employee Event Marking
Reflection
Lesson 7: Overcoming Obstacles Professionally
Personal Concerns
Difficult Individuals
Ethical Conundrums
Reflection
Lesson 8: Reflections
Make a plan of action
Accountability = Performance
Who Should Attend
Senior marketing directors or managers
Relationship managers and
Customer relationship managers
Professionals in customer service, supervisors,
Team leaders, and managers
Sales experts, salespeople, and sales analysts
Entrepreneurs and founders of startups
Trainers Available for:
In-House Trainings
Online Training
2 Hours Crush Program
Half  Day Program
One Day Program
Two Days Full Program
Training Techniques
Power point Presentations
Engaging conversations
Case studies
Exercises in solving problems
Focus Group Conversations
Games in Management
Skits and modeling the part