Course Overview
Training in business process management will assist firms in successfully utilizing processes to accomplish their objectives. A company that can successfully manage its operations can also keep a competitive advantage. Additionally, it will lower costs while boosting production and efficiency.
Concepts and advice for becoming more process-oriented will be covered in the business process management training course. Participants will also be able to understand how company operations can boost their bottom line. Additionally, they will discover the importance of consistency and quality for clients.
The predictable processes that make up the foundation of a company's business are created, edited, and analyzed using business process management (BPM). Each division in a business is in charge of changing some raw data or material.
Each department may manage a dozen or more key procedures.
In the majority of firms, managing business processes is a tremendous task. Due to a lack of understanding of the consequences, businesses aren't making enough attempts to streamline their business procedures. Here is a comprehensive manual for using automation to manage your business activities.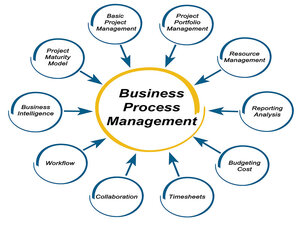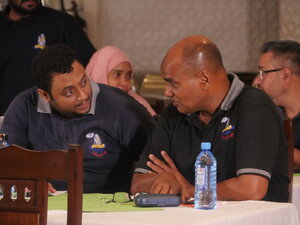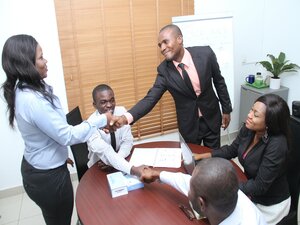 Course  Objectives
Give definitions of business process management and related terms.
Realize the importance of processes in a business and the contribution of technology to process management
Create an overarching vision for process improvement.
Recognize how to use the business process lifecycle to develop a new process or improve an existing one.
Make a process map.
Analyze what-if scenarios
Implement and track process modifications
Determine how Lean and Six Sigma techniques can be used to manage and enhance processes.
Utilize a range of instruments and methods to get rid of duplication and waste
Management & Supervisory Training Highlights
Course Outline
Lesson 1: The basics of business process management are covered
Participants will initially become familiar with three principles related to business process management:
business evaluation
management of corporate content
Process re-engineering for business
Lesson 2: Definition of business process management
The definition of business process management, its history, and its advantages will then be explained to the participants.
Lesson 3: Reflecting on Processes
Participants will review their pre-assignment during this session.
Lesson 4: The Business Process Life Cycle
The business process life cycle, which will serve as the foundation for the remainder of the course, will be introduced in this lesson.
Lesson 5: The Vision Phase
Vision is the first stage of the business process life cycle.
This session will discuss how to develop and communicate a vision and why it is crucial for the process.
Lesson 6: Design Phase
Design is the second stage of the business process life cycle.
In this lesson, we'll look at information gathering, problem definition, process modeling (both current and future), and function establishment.
Lesson 7: The Phase of Modeling
Modeling is the third stage of the business process life cycle.
Participants will gain knowledge about iterative testing, process map review, and analysis during this workshop.
Lesson 8: The Execution Phase
Execution is the fourth stage of the business process life cycle.
All facets of the Execution phase—implementation, automation, business rules, and workflow engines—will be covered in this presentation.
Lesson 9: The Monitoring Phase
Monitoring is the fifth stage of the business process life cycle.
Process monitoring strategies, such as the balanced scorecard, business activity monitoring, and process mining, will be discussed in this session.
Lesson 10: The Phase of Optimization
Optimizing is the last stage of the business process life cycle.
Process optimization will be covered in this session along with the cycle for business process improvement, Lean methodology, and Six Sigma theory.
Lesson 11: Wrap-Up of the Workshop
Students will get the chance to ask questions and complete an action plan at the end of the course.
Who Should Attend
Senior marketing directors or managers
Relationship managers and
Customer relationship managers
Professionals in customer service, supervisors,
Team leaders, and managers
Sales experts, salespeople, and sales analysts
Entrepreneurs and founders of startups
Trainers Available for:
In-House Trainings
Online Training
2 Hours Crush Program
Half  Day Program
One Day Program
Two Days Full Program
Training Techniques
Power point Presentations
Engaging conversations
Case studies
Exercises in solving problems
Focus Group Conversations
Games in Management
Skits and modeling the part