The A+ Agent: Confidence and Professionalism for Call Center Employees

Course Overview
While a lot of customer issues can be handled by artificial intelligence, many calls still require the assistance of a life, breathing call center worker. A person's abilities can make the difference between a positive interaction and a dissatisfied caller. The core abilities that any call-center agent should be able to effortlessly display are covered in this interactive training.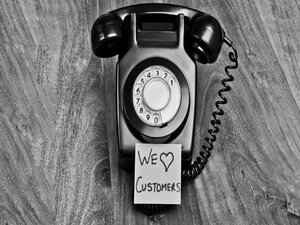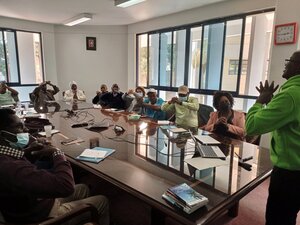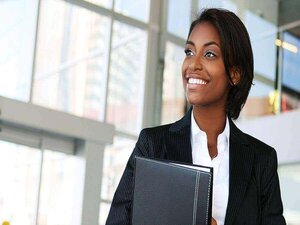 Course  Objectives
Participants should be able to after this training to:
Determine the actions that can improve or hurt a call. Describe proper call etiquette and effective telephone communication.
Callers can be put on hold, or transferred, and the discussion is recorded.
Be sympathetic to callers.
Eliminate obstacles to efficient communication.
Manage challenging callers and calls.
Say "no" in a suitable way.
Utilize analytics to develop your agents' skills and knowledge.
The course's main takeaways are highlighted in the outline that follows. We will adapt the content of your training program as necessary to achieve your company goals. Before the session, we will deliver a copy of the participant materials to you upon request (s).
Organizational advantages
After successfully completing the Customer Service Excellence Course, participants contribute to their organization in the following ways:
The company will be able to keep clients for a long time, which will lower the cost of customer acquisition.
Customers that receive exceptional service are more likely to refer the company to others, which promotes business growth.
Businesses can get a competitive advantage in their sector by providing excellent customer service.
Staff who have received the most recent training and resources are more empowered and motivated. They are able to create stronger bonds with their clients, which is advantageous to both the client and the staff.
Increased sales will help the company become more profitable.
Create a favorable brand and reputation in the marketplace as a company that values its customers.
 Personal advantages
Participants will gain the following benefits personally after completing the Customer Service Excellence training course:
Sales agents who have greater knowledge and skills typically handle challenging situations in a much more professional manner. This gives them more power and inspires them to work harder.
boosting the spirits of the sales staff because they will be more productive because they will be better prepared
improved listening and communication abilities
acquiring a growing range of customer service abilities that will help them advance their careers
Participants will be better equipped to meet their goals on schedule by developing an emotional connection and empathy with their consumers.
Customer Service Training Highlights
Course Outline
What's Missing in Telephone Communication when There Is No Visual Aid
The first topic covered in this course is communication in a call center setting. Participants in this segment of the course will Identify the traits of a competent agent, the traits that undermine an agent's effectiveness, and the obstacles that can make providing excellent service challenging. In order to validate the day's schedule and identify any extra topics the group wants to add to the session, we will use the responses to those questions.
The Art of Great Communication: Smooth Movements
The course's following section focuses on call etiquette, communication, and what must occur between an agent and a caller for the process to be successful. Next, we'll look at techniques like speaking positively, paying attention and reinforcing what is said, asking pertinent questions, and using inquiries to help callers reach decisions.
Holds, Transfers, Messages, and Documentation: Managing Mechanics
The phone's mechanics are a skill that great agents have mastered. They are skilled at putting callers on wait, transferring calls, and leaving considerate notes for others. We'll discuss recommended practices for carrying out those tasks in this workshop section, as well as the significance of recording and summarizing a conversation.
Easy Verbal Communication: Talking
Whether they are answering call number one or call number 100, call center personnel must sound professional. The activities that agents can take to keep alert and focused throughout the day are the topic of this workshop section. . We'll also look at the positive language that makes callers feel good about their interactions with an agent.
Empathy Training: Feeling Others' Emotions
Callers can occasionally sound anxious, dissatisfied, or uncertain. A caller's experience might range from excellent to merely okay to awful depending on the empathy of the agent. In this section of the workshop, we'll concentrate on developing empathy and learning how to swiftly recognize another person's sentiments.
Getting to Know Callers and Reducing Barriers
T was unable to comprehend what he was saying. I don't speak any other languages, and his English wasn't very excellent. I gave it my best effort, but it fell short. She made me think of my great-grandma, and although I tried to help, I don't believe I helped. Even the best agents occasionally run across situations that put their abilities to the test. This section of the course will focus on methods for getting past barriers that could hinder a call's efficacy.
Sorry: The Right Time to Apologize
When they and their companies are not at blame, some agents will apologize. Long-term, that behavior produces more harm than good to the relationship with callers. This lesson examines the phrase "I'm sorry" and when to use it. It also provides alternative words for expressing sympathy and empathy for callers.
 However, Nevertheless, and Still: Rejecting
One of the most difficult components of a call center agent's work can be saying "no" and giving bad news. This seminar session focuses on how to communicate bad news and the significance of having an explanation, information about where to go if the response is unsatisfactory, and if they are not satisfied with the explanation different options are available
Understanding Measures: Metrics
Call volume, call length, or orders handled are some formal metrics that some call centers track. Others don't. There are solid justifications for both strategies. Top agents monitor their development regardless of the setting in which they work. They keep track of what works and what doesn't. The program's final segment will cover the best methods for evaluating the performance of a team. Participants should leave this session with a fresh feeling of purpose and new abilities they can use back on the call center floor.
Who Should Attend
Senior marketing directors or managers
Relationship managers and
Customer relationship managers
Professionals in customer service, supervisors,
Team leaders, and managers
Sales experts, salespeople, and sales analysts
Entrepreneurs and founders of startups
Trainers Available for:
In-House Trainings
Online Training
2 Hours Crush Program
Half  Day Program
One Day Program
Two Days Full Program
Training Techniques
Power point Presentations
Engaging conversations
Case studies
Exercises in solving problems
Focus Group Conversations
Games in Management
Skits and modeling the part