Delivering Exceptional Client Service: How to Build Lasting Partnerships

Course Overview
Client's matter, whether they are internal or external, and how they are treated shouldn't be left up to chance. The goal of this client-services workshop is to assist groups in defining their target markets, their brand's service standard, and how those standards should appear and sound both at the departmental and personal levels.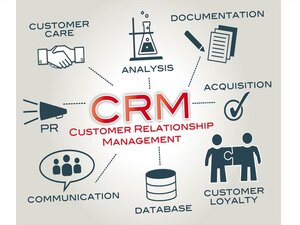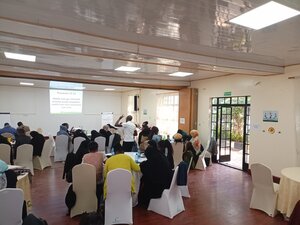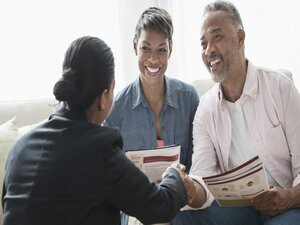 Course  Objectives
Participants should be able to after this training to:
Describe the variations between relationship-building and transactional cultures.
Describe the company's service brand.
Give an example of great customer service.
Describe what outstanding customer service should look like and sound like in person, on the phone, and in writing.
Determine the obstacles to service delivery.
Describe how to gauge client satisfaction levels and, if necessary, take corrective action.
Showcase strategies for handling irate or upset clients.
Explain the value of customer loyalty and how to create relationships.
The course's main takeaways are highlighted in the outline that follows. We will adapt the content of your training program as necessary to achieve your company goals. Upon your request, we'll send you a copy of the materials provided to participants before the session (s).
Organizational advantages
After successfully completing the Customer Service Excellence Course, participants contribute to their organization in the following ways:
The company will be able to keep clients for a long time, which will lower the cost of customer acquisition.
Customers that receive exceptional service are more likely to refer the company to others, which promotes business growth.
Businesses can get a competitive advantage in their sector by providing excellent customer service.
Staff who have received the most recent training and resources are more empowered and motivated. They are able to create stronger bonds with their clients, which is advantageous to both the client and the staff.
Increased sales will help the company become more profitable.
Create a favorable brand and reputation in the marketplace as a company that values its customers.
Personal advantages
Participants will gain the following benefits personally after completing the Customer Service Excellence training course:
Sales agents who have greater knowledge and skills typically handle challenging situations in a much more professional manner. This gives them more power and inspires them to work harder.
boosting the spirits of the sales staff because they will be more productive because they will be better prepared
improved listening and communication abilities
acquiring a growing range of customer service abilities that will help them advance their careers
Participants will be better equipped to meet their goals on schedule by developing an emotional connection and empathy with their consumers.
Customer Service Training Highlights
Course Outline
Understanding how consumers form opinions, according to a survey
Whether they like it or not, customers are continually rating service providers. Every interaction either improves or worsens how clients feel about their service providers. In this opening conversation, we'll look at the elements that affect how clients perceive us and what they feel and think.
 The DNA of Your Brand: What Do You Sell?
If you don't understand what a service brand is, you can't live as one. Participants will briefly outline their purpose, service values, and daily expectations of those engaging with clients during this portion of the program. The team will explain its service brand in detail while corresponding in writing, over the phone, and in person.
Market segmentation and service: Divide and conquer
No matter how hard you try, you cannot satisfy everyone's needs. This section of the course teaches the concept of client segmentation and the creation of various client experiences based on the unique requirements of a target audience. Participants will assess their clients using several exercises and various criteria. They will then separate portions and explain how service will differ for each group.
The Language of Service: Selecting Messages That Are Client-Centric
When it comes to dealing with clients, the adage "it's not what you say, it's how you say it" is unquestionably accurate. Participants in this phase of the course will learn how to make the most of words. We'll examine some substitutes for expressions like "that's not my job" and "I don't know." Additionally, we will spend time discussing how to control scope creep and say "no" in a way that doesn't damage relationships.
Troubleshooting in Full: Managing Difficult Clients
Not all customers are simple. Some people are pushy, some people are needy, and some people are silent until there is an emergency. Examining common relationship-management challenges is the focus of this course component. Participants will create answers to issues encountered in the real world by working through several case studies.
The Clinic: Improvements We Can Make
There will be a planning session following this workshop. Participants will identify what they as a team need to do differently and what they can do on an individual level to deliver better service to clients
Participants will leave the workshop understanding the value of clearly establishing and portraying a service brand using client-centric language, segmenting clientele and customizing services, and organizing responses to challenging circumstances are all examples of effective communication.
Who Should Attend
Senior marketing directors or managers
Relationship managers and
Customer relationship managers
Professionals in customer service, supervisors,
Team leaders, and managers
Sales experts, salespeople, and sales analysts
Entrepreneurs and founders of startups
Trainers Available for:
In-House Trainings
Online Training
2 Hours Crush Program
Half  Day Program
One Day Program
Two Days Full Program
Training Techniques
Power point Presentations
Engaging conversations
Case studies
Exercises in solving problems
Focus Group Conversations
Games in Management
Skits and modeling the part