Course Overview
If you run a business where you frequently entertain customers and potential customers, you are aware of how challenging it may be to impress those who have already "been there, done that." People who have had a lot of experiences rarely get thrilled and work with a company just because the concert was great or the meal was outstanding.
Course Outcomes
Describe the eight networking Ps.
Emphasize the value of goals that are enjoyable and what they can and cannot accomplish.
Provide tools for creating relpersonalersons files.
Provide suggestions for organizing events.
Teach them how to introduce themselves and others.
Give tips on how to handle challenging circumstances Advise on how to follow up after the fact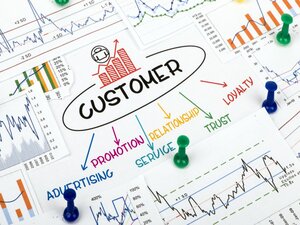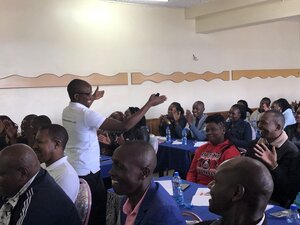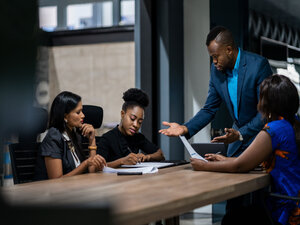 Course  Objectives
The eight pillars of networking
Set entertaining objectives.
Create thorough people files.
Prepare yourself and others for conversation that involves topics other than the weather
Identify oneself and others.
Solve awkward or challenging circumstances.
Observation after an event
Organizational advantages
Creating a marketing intelligence system using the relevant data
Ensuring effective administration of integrated marketing communications
Improved after-sales and sales services
Increased market share increased likelihood of sticking out from the competition improved market image development
Greater likelihood of repeat business
Collecting more effective sales promotion methods
 Personal advantages
Being more capable in the role of selling
Having the ability to explain and demonstrate products
Timely reaching set sales goals
Recognizing the value of preparation before making a transaction
Collaborating with employees from many areas around the firm
Analysis of statistical data to enhance understanding of consumer base and historical sales
Sales Training Highlights
Course Outline
Eight Ps of Networking: The Fundamentals
The program starts with an introduction to fundamental business networking and the issues participants hope to solve during the training. The organization will present its most recent best practices when working in teams.
Ducks in a Row: Understanding the Objective
Hosting events without a clear commercial objective costs organizations a lot of money. We will discuss the realistic expectations for an event, how to create a guest list, how to arrange conversation starters and the value of having thorough people files in this section of the course.
The People Files: Finishing your assignments
We will practice creating a profile in this section of the program, expanding on the prior activity. Participants will next have ten minutes to research a client or potential client after we have discussed the kind of information that would be useful to learn. After that operation, we'll create a list of sources for further study.
Avoid uncertainty before each event
You should not only be familiar with your guests but also be equipped to discuss many facets of the event your organization is organizing. If you are presenting a fashion show, for instance, learn anything about the designers. If it's a sporting event, learn more about the players than just their stats. Every piece of knowledge will give you a sense of empowerment and assurance. In this lesson, we will create an event snapshot that is comparable to the visitor profile we created in the prior lesson.
Blending, Connecting and Connecting Others at the Event
Getting off to the correct start is key to feeling comfortable and making others feel comfortable. Even though some people are natural, anyone can learn how to create the right conditions for success. This section of the program discusses the value of blending, making thoughtful introductions, and forging connections among individuals. Additionally, we'll talk about contacts per hour, "bumping" to promote conversations, and various instruments to enhance event flow.
Finding Solutions: Troubleshooting Techniques
All of these issues—a drunken visitor, a belligerent customer, and a lower-than-expected turnout—are hardly brand-new. This section of the course examines issues and original approaches to gracefully managing them.
Following the Event: Reap the Rewards of Your Work
Unbelievably frequently, businesses fund expensive events but fail to follow up and capitalize on their investments. This section of the program focuses on actions to take following an event to strengthen ties with attendees.
Participants should have gained an understanding of the value of choreographing client entertainment and the fundamental procedures they should take at each stage by the end of this interactive event.
Who Should Attend
Senior marketing directors or managers
Relationship managers and
Customer relationship managers
Professionals in customer service, supervisors,
Team leaders, and managers
Sales experts, salespeople, and sales analysts
Entrepreneurs and founders of startups
Trainers Available for:
In-House Trainings
Online Training
2 Hours Crush Program
Half  Day Program
One Day Program
Two Days Full Program
Training Techniques
Power point Presentations
Engaging conversations
Case studies
Exercises in solving problems
Focus Group Conversations
Games in Management
Skits and modeling the part