Course Overview
You and your team will learn strategies to persuade others in a variety of settings, such as selling new ideas, obtaining resources, and negotiating outcomes at work, through the Communicating With Influence And Impact Course. To significantly influence others to act in your favor, communication is essential. Through interactive scenarios, introspection, and a variety of practice tasks, it can inspire, modify feelings, and alter another person's mood. Additionally, you will investigate how to influence and interact with others under difficult circumstances.
A Vital Skill for Executives and Professionals
Today's world of the living, working, and commerce has made effective communication a highly valued and necessary talent.
People who can successfully influence with authority and integrity will be able to fit in on any given social level. Additionally, it will enable you to achieve financial success and economic productivity. The purpose of this course is to give the participants the essential influencing skills that harness the power of communication.
Regardless of your positional power, be able to effectively communicate and collaborate with others.
You will learn more about the nature of influence and your persuasive style in this workshop. You'll learn how to establish credibility with people at all levels of the organization so that you may bargain more successfully. Create messages that are captivating and help you establish an emotional connection with your audience. To influence others, you must also go through personal obstacles. You will investigate through interactive scenarios and several practice exercises.
You need to take the course Communicating With Influence And Impact to enable your team to communicate more effectively. There is an in-house training program for this course. We can completely tailor the course to meet your organization's goals.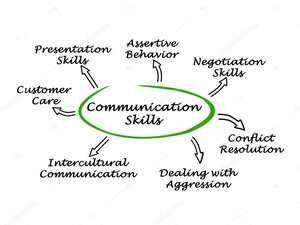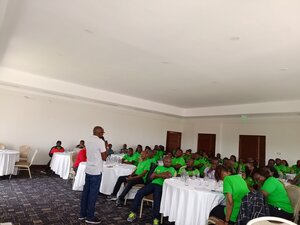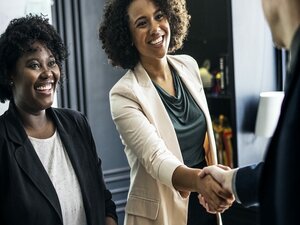 Course  Objectives
Recognize opportunities to improve connections with your coworkers by fostering trust
Recognize the people you're attempting to influence and their potential motivations.
Recognize the link between authority and credibility
Use these 3 influencing strategies to achieve results without having direct authority.
Find out about Positive Persuasion With little work, language can immediately boost your outcomes significantly.
How to employ linguistic patterns of influence to achieve buy-in for your proposals, goods, ideas, and services. Apply influence methods to gain commitment and promote collaboration.
Powerful words and phrases that affect your offer
Improve your team's ability to influence and persuade one another to work toward shared objectives. Use the Right Words to Make Others Craving Desirous
Use targeted inquiries to provide your interpersonal influence strategies.
By employing the appropriate sentences and phrases to assert and negotiate, you can structure your language techniques for negotiations.
Management & Supervisory Training Highlights
Course Outline
Module 1: The requirement for persuasive communication
Learn how communication plays a crucial role in bringing about change in a society that is unstable, uncertain, and getting more complex.
Module 2: The impact of communication on societal development
Recognize the role that communication plays in creating inclusive communities.
Module 3: Qualities of a Good Communicator
Examine the qualities that let a person influence others successfully.
Module 4: Utilize storytelling and listening to effectively communicate
Examine many methods and approaches to communicating.
Module 5: Influence and communication with a purpose
Learn how an organization can change by fostering and establishing a purpose-driven organizational culture.
Module 6: Inspire change both inside and outside of your network
Examine the use of communication in influencing change, fostering confidence, and removing obstacles.
Module 7: Working together to make a difference
Learn how to effectively communicate with stakeholders to establish cooperation.
Module 8: Increasing your influence and impact
Consider your Personal Impact Plan as you build a peer network.
Who Should Attend
Senior marketing directors or managers
Relationship managers and
Customer relationship managers
Professionals in customer service, supervisors,
Team leaders, and managers
Sales experts, salespeople, and sales analysts
Entrepreneurs and founders of startups
Trainers Available for:
In-House Trainings
Online Training
2 Hours Crush Program
Half  Day Program
One Day Program
Two Days Full Program
Training Techniques
Power point Presentations
Engaging conversations
Case studies
Exercises in solving problems
Focus Group Conversations
Games in Management
Skits and modeling the part