Course Overview
Even if we try our best to get along with everyone, we don't always have the same needs or wants. While some consider conflict as a necessary component of coming to a mutually acceptable resolution, others find confrontation to be unsettling. Participants learn useful techniques for handling conflict and strengthening their working relationships in this down-to-earth seminar. We'll examine a variety of issues and resources during this interactive course, including conflict forms, benefits, origins of disagreement, responsibilities in conflict, conflict management models and methods, resolution techniques, and abilities to deal with challenging people.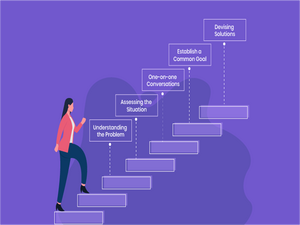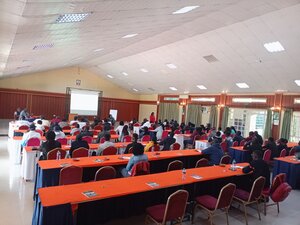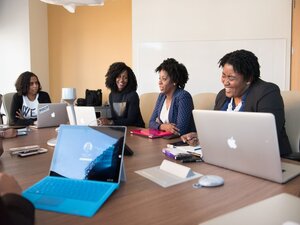 Course  Objectives
Describe the various forms of conflicts.
Identify the conflict's causes
Describe the Conflict Circle by Christopher Moore.
Explain the advantages of conflict.
Describe the Drama Triangle created by Stephen Karpan and offer solutions.
Describe a model for resolving disputes.
To handle disagreement, use interpersonal communication skills.
Pick from five conflict resolution techniques.
Manage conflict with the challenging personality types that are most frequently encountered at work.
Course outcomes
Describe various conflict management models and popular conflict resolution techniques.
Describe the sources of conflict
Examine different approaches of resolving disputes
Offer interpersonal communication terminology for handling disputes.
Provide tactics for handling challenging individuals.
Organisational Benefits
Gain from educating your staff about the definition and significance of board effectiveness in businesses, especially if it has any bearing on the main goals, values, mission, and vision of your company.
Concentrate and target your efforts on the protocol and practices of the Board of Directors.
By ensuring a connection between the board and operational employees, the business may strengthen its synergy, which will raise employee morale and boost productivity.
Critically evaluate your organizational capabilities in terms of conformity with the aforementioned principles by conducting a gap analysis and performance audit.
Personal Benefits
Enhance your performance through increased productivity and enhanced communication with your operational personnel by becoming aware of the effects and long-term benefits of adhering to board norms and procedures.
Understanding the Board Practice Principles
Participate in productive discussions about the subject to enhance organizational capability and communication in general.
Put your knowledge about the effects of board effectiveness in your organization's context and integrate it.
Demonstrate knowledge of and comprehension of the key tenets governing the execution of board effectiveness. Training
Recognize the many individuals, institutions, and organizations that interact with the Board of Directors in an organization, as well as their roles, functions, and responsibilities.
Determine and assess the primary flaws that contribute to your organization's board's inefficiency.
Governance and Board Development Training Highlights
Course Outline
Finding The Sources Of Conflict: Conflict Here, Conflict There
A description of conflict, an overview of the various types of conflict, and a discussion of its causes, advantages, and disadvantages are covered in the first lesson of this course. We'll blend theory and practice in this workshop section, paying close attention to mediator Christopher Moore's Conflict Circle and sociologist Lewis Coser's research on the functions of dispute.
The Already Traveled Road: Historical Events
Participants in this seminar segment will evaluate 15 conflict resolution strategies and categorize both the good and the bad ones. Then, the participants will come up with alternatives to the answers they gave to the second group. Following that activity, group members will talk about past strategies they've employed and the outcomes each produced.
Understanding the Drama Triangle: Getting Out of the Theater
This lesson's following section examines Dr. Stephen Karpan's Drama Triangle. In this segment of the show, we'll look at the roles that people frequently take on when they perceive a disagreement. The group will discuss many well-known stories and the roles that each character plays while working in teams. After that exercise, we'll go over a dozen different tactics for getting out of the triangle and toward better working relationships:
Plan your course of action
Models are useful because they aid in the memory of actions, phases, and procedures. Participants in this section of the course will collaborate in teams to develop a model of conflict resolution that is based on their individual insights and comprehension of the procedure. After that, we'll examine the five steps to resolving conflicts successfully: defining the issues, verifying the information, creating alternatives, putting a plan into action, and gauging the outcome.
"I" Statements and Other Interpersonal Tools
"I feel as a result of The "I" statement can be used effectively to express opinions without blaming others. Throughout this workshop section. We'll concentrate on "I" statements and other terminology that promotes candid conversation. Additionally, we will emphasize abilities like questioning, listening, and reframing
Five Possibilities: Choosing a Style
This workshop section examines conflict resolution approaches and their effects. This segment of the program will examine five methods for handling conflict and the advantages and disadvantages of each. The next activity involves participants acting out a scenario with a classmate in which they must choose a persona and resolve a dispute. Following that exercise, we will discuss when each style is advantageous or disadvantageous.
The Seven Umpers: How to Deal with Troublesome People
Certain actions lead to conflict. We will examine seven challenging archetypes that are frequently seen in the workplace in this final section of the program. Participants will think about potential disputes involving those individuals and develop strategies for handling each.
Who Should Attend
Senior marketing directors or managers
Relationship managers and
Customer relationship managers
Professionals in customer service, supervisors,
Team leaders, and managers
Sales experts, salespeople, and sales analysts
Entrepreneurs and founders of startups
Trainers Available for:
In-House Trainings
Online Training
2 Hours Crush Program
Half  Day Program
One Day Program
Two Days Full Program
Training Techniques
Power point Presentations
Engaging conversations
Case studies
Exercises in solving problems
Focus Group Conversations
Games in Management
Skits and modeling the part