Course Overview
Do you want your sales team to behave as consultants to present the best solutions to your customers, clients, and prospects in the most persuasive manner?
In the current era of digital business, there is an abundance of information all around us. Just by conducting a simple internet search for a particular good or service, we are presented with a plethora of options and information, making it challenging to make a decision. In contrast to former times, when we saw salespeople promoting their goods and services, we today see the corporate world being overtaken by the wave of a new method to selling. This new strategy uses consultative selling techniques.
What advantages does consultative selling methodology offer, then? Through the use of the appropriate questions and solutions, this methodology aids sales professionals in identifying the needs of customers and clients, both current and potential. When the product or service is not pushed on the customer/client or prospects, but rather their needs are first identified before presenting them with the actual answer, this is undoubtedly their preferred alternative.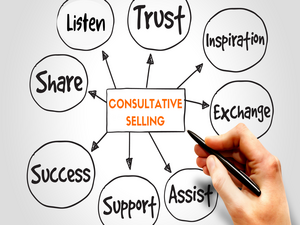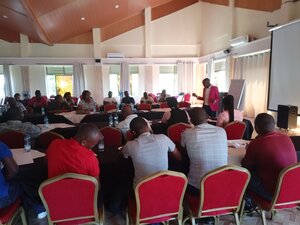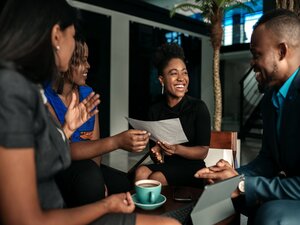 Course  Objectives
Develop trust with all types of clients, consumers, and prospects
Recognize the elements that contribute to the sales
Recognizing and imagining the needs of the client
Lead the consumer to the appropriate solution
Managing Rebuttals
More transactions are closed at a higher profits
Organizational advantages
Additional chances to expand Business and identifying unmet requirements
Drive increased revenue and margins
Establish a sales culture that is in line with consumer demands
Create a business that is customer-focused.
Boost your market visibility and competitiveness
By reducing the sales cycle, constantly increase customer confidence.
Make your business, products, and services stand out from the competition.
Gain the capacity to provide more original solutions.
 Personal advantages
The newly popular consultative selling strategy
How can it aid in building one's personal brand and benefit potential customers?
Learn how to sell in the online environment
Learn how to gain a buyer's trust by posing pertinent questions that will help them comprehend why they should purchase from you.
Put storytelling to use to establish yourself as a thinking leader.
Sell the value, not the price of the good or service.
Develop a sales funnel and step-by-step instructions for using them
Launch and finish sales
Action planning methods to help you reach your sales goal
Sales Training Highlights
Course Outline
Consultative Vs. Transactional Selling
Describe Sale.
The purpose of selling
It is what you desire for them, not what you want from your client or customer.
Transactional and consultative sales differ from one another
Recognize that consultative selling is an inside-out approach.
Selling with integrity: How do you do it?
Building credibility and trust is essential for every organization.
Talking To Other People
Recognize the proper frame of mind to engage with others
Dos and Don'ts when interacting with others
A consultative salesperson's mentality
The behaviors of a successful consultative salesperson
Call Scheduling
A methodical, organized technique to getting ready for client/customer meetings
Understanding the call's purpose
Predicting client/customer needs
Opening forcefully
Building rapport during the exchange
Establishing confidence and credibility within the first few minutes
Getting ready for objections
Improving Your Understanding Of The Client/Customer
Developing listening abilities
Finding the best answer
Involving the possibility by thoroughly describing the issue and expressing the initial principles
Concentrate on the advantages of the offered solution by relating it to the demand of the customer/client
Educating the clients/customers about the harm that results from inaction
Positioning A Differentiated Value
Learn how to persuade others with your solution
Recognize the expertise needed to position solutions
Who Should Attend
Senior marketing directors or managers
Relationship managers and
Customer relationship managers
Professionals in customer service, supervisors,
Team leaders, and managers
Sales experts, salespeople, and sales analysts
Entrepreneurs and founders of startups
Trainers Available for:
In-House Trainings
Online Training
2 Hours Crush Program
Half  Day Program
One Day Program
Two Days Full Program
Training Techniques
Power point Presentations
Engaging conversations
Case studies
Exercises in solving problems
Focus Group Conversations
Games in Management
Skits and modeling the part