Course Overview
Decisions must be made as a result of the challenges we are constantly faced with. We make decisions most of the time without having to go through a lengthy decision-making process. Are we famished? We choose to eat. The course on creative problem-solving and decision-making will assist you in developing the proper frame of mind.
Working life frequently involves dealing with problems and difficulties, and getting through them isn't always simple. You must promote innovative thinking and come up with practical solutions if you want to increase your offerings in the areas of goods, services, communications, and interpersonal abilities as well as your organization's performance.
Some issues are more intricate. A logical approach to problem-solving is necessary when deciding how to prioritize our work or why a process failed and what to do about it. Frequently, things worsen.
We must be able to think critically and check that our reasoning is sound because our choices may have a big impact on our lives, our jobs, or the lives of those around us.
In other instances, the issue is so peculiar that it defies critical and rational thought; in these situations, creative problem solving and decision-making skills are vital resources. We will discuss each of these critical thinking techniques in this course. After you have a better knowledge of how your mind works, we will provide you with you some techniques and tools that you can use in everyday circumstances as well as more complex or uncommon ones. You will practice these techniques and skills during the sessions.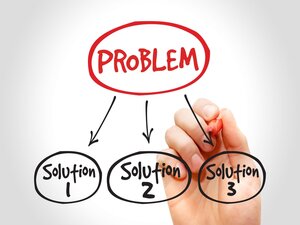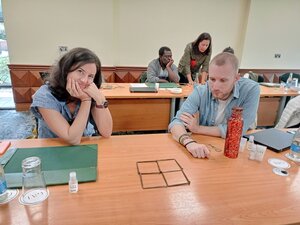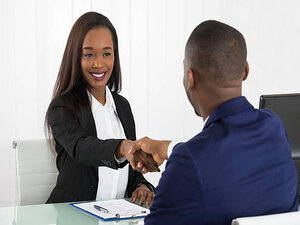 Course  Objectives
Develop and improve your ability to think critically, make decisions, and solve problems creatively.
When making judgments and solving difficulties, use rational, creative methods.
To determine problems and come up with solutions, use both conventional and cutting-edge methods.
Use lateral thinking and creativity as business tools
analyze and address the real issues they are dealing with at work
Gain self-assurance in asking the "correct questions" and reduce the stress associated with making difficult choices.
Establish credibility with senior management by demonstrating it.
Create tactical ways of decision-making and problem-solving.
Management & Supervisory Training Highlights
Course Outline
Lesson 1: Problem-solving and decision-making
An overview of definitions and instruments
The relationship between making decisions and addressing problems
The idea behind structuring our problem-solving thoughts
recognizing our mental traps
Brain imaging and teaching methods
Left and right brain thinking
evaluating your thinking style and how it affects how you solve problems
Learning how to switch between your right and left brains can improve your capacity to balance the two sides of your brain.
Making the correct choices at the appropriate time
Lesson 2: How to solve problems logically (Kepner-Tregoe)
methods for identifying issues
analysis of information
Differences between symptoms and causes
The approaching helicopter
Analysis of the issue
Analysis of choices
Examination of potential issues
Lesson 3: Adjunct Resources for Problem Analysis
Root cause investigation
The significance of asking "why"
The Ishikawa fishbone theory
assumptions made at work
Pareto evaluation
The agile framework for critical thought
Applications of the RED model to commercial situations
Lesson 4: Adjunct tools for decision-making
Taking action and decision-making guidelines
The How-To approach
Weighted decision analysis worksheet
Making decisions via consensus
The method of determining decisions
Lesson 5: Problem-solving and Creativity
Evaluation of creativity and creative thinking techniques
Tips for lateral thinking
Utilizing creativity as a tool for business
The obstacles to innovation and solutions
The brain's hemispheres
Tools and advice for brainstorming
Six hats for thinking
executing a plan of action
Lesson 6: Technique applications
societal issues and their resolutions
Participants' real-world challenges are analyzed and solved.
Action plan to use decision-making and problem-solving abilities while returning to the workplace
Who Should Attend
Senior marketing directors or managers
Relationship managers and
Customer relationship managers
Professionals in customer service, supervisors,
Team leaders, and managers
Sales experts, salespeople, and sales analysts
Entrepreneurs and founders of startups
Trainers Available for:
In-House Trainings
Online Training
2 Hours Crush Program
Half  Day Program
One Day Program
Two Days Full Program
Training Techniques
Power point Presentations
Engaging conversations
Case studies
Exercises in solving problems
Focus Group Conversations
Games in Management
Skits and modeling the part