Course Overview
A critical thinking course teaches students to recognize underlying assumptions, viewpoints, and arguments. You will also get the ability to examine a plan or course of action's benefits and drawbacks critically. As a result, the facilitator will assist you in making the appropriate choices from the start. Understand the distinction between left- and right-brained thought. Eliminate emotion from decision-making, consider both sides of an issue, and develop critical thinking abilities.
Developing critical thinking skills does not include gathering knowledge. A person who has a strong memory and is well-versed in a lot of information is not always effective at critical thinking. A critical thinker can conclude what his knowledge means. He is adept at using data to address issues and locate pertinent sources.
Argumentativeness or being judgmental of others is not the same as critical thinking. Critical thinking can be crucial in cooperative reasoning and constructive tasks, even though it can reveal misconceptions and weak arguments. We may strengthen our arguments, advance our theories, and gain knowledge by using critical thinking. Critical thinking can be used to strengthen organizational procedures and social systems.
Several processes are involved in critical thinking courses, such as recognizing and assessing certain situations, being conscious of any aggravating factors, and considering the potential outcomes of your intentions or actions. To think critically, it's also important to take into account different viewpoints, both your own and those of others, to determine the resources at your disposal and assess the immediate and long-term repercussions of a specific course of action.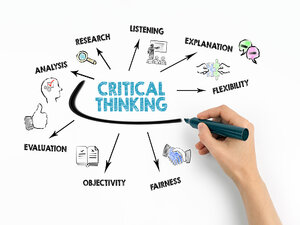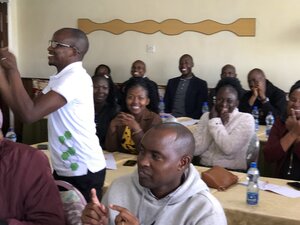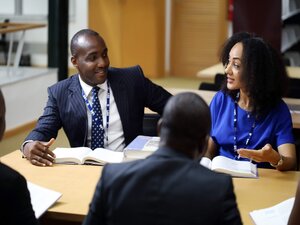 Course  Objectives
Examine examples from the real world to see why critical thinking is so important in business.
Develop the ability to think critically when making decisions for your business.
Pick the appropriate methods to identify assumptions and develop conclusions.
Make an abstract concept into something concrete.
Reduce the influence of work pressure on your ability to think clearly.
Respond without emotion and with curiosity
Discover a path to enhancing your capacity for critical thought.
Management & Supervisory Training Highlights
Course Outline
Lesson 1: Course Summary
Lesson 2: Understanding Critical Thinking
Critical thinking: What is it?
Qualities of Critical Thinkers
Typical Critical Thinking Methods
Work in Small Groups
Building Critical Thinking Capabilities
Lesson 3: Where Do Other Ways of Thinking Fit In?
Right Brain and Left Brain Thinking
Brain-Wide Thinking
Lesson 4: Pitfalls to Reasoned Decision Making
Getting Past the Obstacles
Debrief
Morning Summary
Puzzle Paradise, an energizing game
Lesson 5: The Process of Critical Thinking
Model for Critical Thinking
The Critical Thinking Standards
Finding the Problems
A List of the Arguments
Making the Arguments and Issues Clear
Providing Context
Verifying Reputation and Consistency
Considering Arguments
A case study
Lesson 6: The Skills of a Critical Thinker
Posing Queries
Probing
I'm Pressing Buttons
Problem-Solving Questions
Skills in Active Listening
Lesson 7: Formulating Justifications
Specifying Justifications
How to Develop an Argument
Work in Small Groups
Lesson 8: Dealing with Assumptions
recognizing presumptions
When are suppositions helpful?
critically assessing presumptions
Lesson 9: Common Sense
Considering the common sense
How prevalent is it?
Lesson 10: Creative and Critical Thinking Systems
Guidelines for Being Creative
Exercise in Creativity
The Thinking Hats of De Bono
Lesson 11: Putting It into Practice
Putting Your Ideas Into Words and Sharing Them With Others
Preparation for Assignments
Presentations
Who Should Attend
Senior marketing directors or managers
Relationship managers and
Customer relationship managers
Professionals in customer service, supervisors,
Team leaders, and managers
Sales experts, salespeople, and sales analysts
Entrepreneurs and founders of startups
Trainers Available for:
In-House Trainings
Online Training
2 Hours Crush Program
Half  Day Program
One Day Program
Two Days Full Program
Training Techniques
Power point Presentations
Engaging conversations
Case studies
Exercises in solving problems
Focus Group Conversations
Games in Management
Skits and modeling the part