Customer Retention and Loyalty

Course Overview
If you own a business or are a part of one, you engage with customers undoubtedly. You will undoubtedly consider how to keep them as customers and how loyal they are! Let's be clear about this: customer retention can change the course of your company. It is a goal for numerous organizations. Additionally, when the performance indicator is red and clients opt to turn around or present a reverse sign, it is a sign for the organization and necessitates quick action.
Do reward schemes lead to higher retention?
We typically say that while in earlier times we observed people seeking medical attention and taking medications as soon as they became ill, today, especially in 2021 following the pandemic, is the time when people believe in taking care of their health, consuming vitamins, and making sure their health condition is completely fine. Organizations don't want to wait for consumers to complain or express displeasure; instead, they want to make sure that customers are satisfied and staying because of the value they receive. This is similar to how customer retention and loyalty programs work.
How do you cultivate and maintain consumer loyalty?
Every brand is thinking about creating effective methods for client retention and loyalty. Every salesperson and customer service representative has a dream of gaining and keeping a customer. The productivity of the employees will inevitably rise as the number of happy clients rises.
You will gain dual empowerment from this training program on customer loyalty and retention from Zoe Talent Solutions. First, you will have the chance to develop your innate powers. Second, it will improve your ability to go above and beyond for the benefit of the consumer.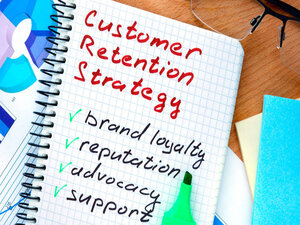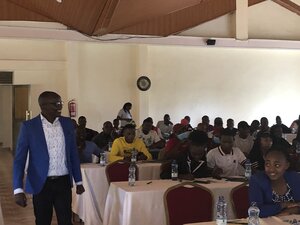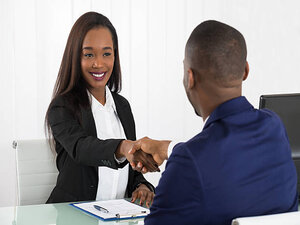 Course  Objectives
With the help of this program, you can hone your customer support abilities, comprehend client needs, and alleviate their discomfort points. This is advanced-level training that assists participants in growing high customer loyalty and satisfaction scores. You can go above and beyond for your consumer with the aid of this program. Create an effective strategy to maintain client connections, look after key accounts, and guarantee customer loyalty as part of an efficient customer retention program.
Participants who complete this Customer Retention and Loyalty Training Program will be able to:
improve client satisfaction
Recognize and comprehend the needs of the client
Determine the qualities needed to provide exceptional customer service.
Understanding the value of customer service Utilize a customer-centered strategy.
Boost client loyalty and retention
Create a strategy to reward repeat business to boost earnings.
Have a high-level customer satisfaction index and analyze customer behavior.
Create a client loyalty plan and modify it as necessary.
Recognize the characteristics of client loyalty and use them in relationships
Organizational advantages
Every business aspires to increase its customer base, maintain a strong brand identity, and win and keep customers for life. However, every organization must cope with situations where the loyalty of its clients is questioned or if expectations are not realized. This program is for you and your staff if your company believes in maintaining a strong brand value and preventing customer dissatisfaction. This customer retention and loyalty training program trains participants to interact with consumers to better understand their needs, meet those requirements, and delight customers while maintaining their loyalty to the company.
The following benefits are available to businesses who nominate their workers to take part in this customer retention and loyalty training program:
Obtain more constructive criticism from customers of their goods and services.
Have their personnel paved the route for client satisfaction?
Employees will comprehend the value of having a professional approach while providing customer service.
Customer complaints are less frequent now
We will applaud your business for providing excellent customer service.
Customer Loyalty is higher
Improved customer engagement over time
 Personal advantages
Through a vigilant and concentrated mindset, every participant in this training program will profit in different ways from it.
The following benefits are available to those who take part in this customer retention and loyalty training program:
• Recognize each client separately
• control client expectations
• Become an authority in customer relations to win over and keep consumers
• Learn how to make each customer feel special.
• Learn how to make the customer's experience enjoyable so you can keep them.
Customer Service Training Highlights
Course Outline
Module 1: Know and comprehend your consumer
Customer Retention Definition
Recognize customer loyalty
Recognize the essential client requirements
Learn how to delight customers and set yourself apart from other delivery methods
Create a customer journey and specify the methods for building client loyalty.
recognizing client expectations
Module 2: Measuring Loyalty
Look for techniques to gauge the loyalty of current customers.
Discover the actual state of the retention measurement techniques.
Create a vision using smart goals; be aware of both the present situation and the destination you seek.
Recognize the advantages of customer retention
Module 3: Use of the data
Determine the demands of the customer using CRM and analytics
Key Loyalty Indicators
Use the Customer Satisfaction Index to uncover the truth
Make a survey layout.
Watch the percentage of repeat business.
Module 4: Understand the reasons why clients leave
Demand fulfillment issues
What causes customers to leave?
Issues that cause a loss in sales
Module 5: Segment the Customer Base
Understanding behavior: How culture and personality play a part
Customer Segmentation Using a Territory-Driven Approach | B2B, B2C, and Demographics
Who Should Attend
Senior marketing directors or managers
Relationship managers and
Customer relationship managers
Professionals in customer service, supervisors,
Team leaders, and managers
Sales experts, salespeople, and sales analysts
Entrepreneurs and founders of startups
Trainers Available for:
In-House Trainings
Online Training
2 Hours Crush Program
Half  Day Program
One Day Program
Two Days Full Program
Training Techniques
Power point Presentations
Engaging conversations
Case studies
Exercises in solving problems
Focus Group Conversations
Games in Management
Skits and modeling the part