Essentials Elements for Great Customer Service

Course Overview
Improved customer service abilities will boost your organization's bottom line, and TrainSmart's customer service skills training course is a vibrant, hands-on, and useful workshop. The goal of the customer service skills training session is to give staff members insight into the fundamental people skills needed to provide happy customers. Employees will gain a better understanding of how excellent customer service affects the bottom line thanks to the customer service skills training program. Your firm will be able to develop its customer service skills with the aid of the interactive and useful session on customer service skills.
Offering exceptional customer service can mean the difference between acquiring, retaining, and losing a client. During this one-day Customer Service Essentials training session, you will learn the fundamentals, make use of tried-and-true methods, and put best practices to use so that you may build and sustain relationships with your clients that benefit both parties while also expanding your clientele. Developing these crucial customer service abilities will help your business improve its metrics for customer acquisition and retention.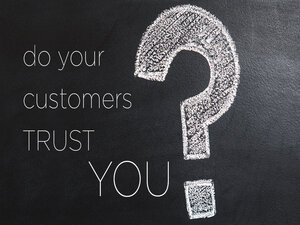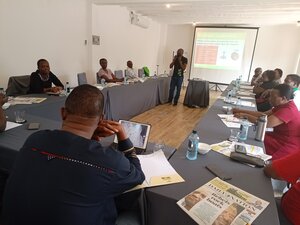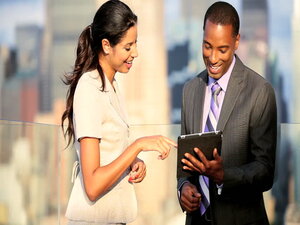 Course  Objectives
Evaluating your customer service stance
Practicing your vocal and speaking abilities
Addressing client complaints and challenging circumstances
Establishing rapport and displaying empathy
Specifying the Keys to Success
Organizational advantages
After successfully completing the Customer Service Excellence Course, participants contribute to their organization in the following ways:
The company will be able to keep clients for a long time, which will lower the cost of customer acquisition.
Customers that receive exceptional service are more likely to refer the company to others, which promotes business growth.
Businesses can get a competitive advantage in their sector by providing excellent customer service.
Staff who have received the most recent training and resources are more empowered and motivated. They are able to create stronger bonds with their clients, which is advantageous to both the client and the staff.
Increased sales will help the company become more profitable.
Create a favorable brand and reputation in the marketplace as a company that values its customers.
 Personal advantages
Participants will gain the following benefits personally after completing the Customer Service Excellence training course:
Sales agents who have greater knowledge and skills typically handle challenging situations in a much more professional manner. This gives them more power and inspires them to work harder.
boosting the spirits of the sales staff because they will be more productive because they will be better prepared
improved listening and communication abilities
acquiring a growing range of customer service abilities that will help them advance their careers
Participants will be better equipped to meet their goals on schedule by developing an emotional connection and empathy with their consumers.
Customer Service Training Highlights
Course Outline
 Listen and Relate
As you listen, attempt to understand the aggravation of an irate customer. Making excuses or laughing off their concerns won't help the situation get better. Customers demand genuine responses and empathy. While resolving customer issues should come first, developing a rapport with them is a close second.
Don't Argue and Don't Take it Personally
Respond kindly and patiently even if the client is yelling at the top of their lungs. Refuse to engage in contentious defense and instead express your honest regret and want to assist in making things right. Fighting with a consumer solves nothing to fix the issue. Keep in mind that most of the time, the consumer isn't upset with the employee directly, but rather with the circumstance or experience. Ask the customer if they would want to talk with a supervisor if they become too out of control, or respectfully let them know that the call will be cut off if the conduct persists.
Smile
When a customer interacts with happy employee, their impression of the company and the circumstance as a whole is dramatically changed. One of the first engagements with a consumer and the beginning of successful communication is a grin. Because a person's speech tone can reveal their mood, smiling by an employee can transform that tone of voice to one that is more upbeat and friendly, which can affect the customer's mood and perception of the company. Smiling has been scientifically proven to lift one's spirits, and it is well-known that attitudes are contagious. Both the consumer and the employee are more likely to find solutions when they are feeling well.
Interact on social media
When a consumer contacts you on a social media network, be sure to answer promptly and let them know that you heard and appreciated their message. Once you have answered their query, be sure to thank them in public and provide a follow-up. Send a customer to marketing for customer outreach if they only express their love for a product.
Who Should Attend
Managers
Sales representatives
Customer service representatives
Receptionists
Technical support
Billing and collection specialists
Trainers Available for:
In-House Trainings
Online Training
2 Hours Crush Program
Half  Day Program
One Day Program
Two Days Full Program
Training Techniques
Power point Presentations
Engaging conversations
Case studies
Exercises in solving problems
Focus Group Conversations
Games in Management
Skits and modeling the part