Customer Service Excellence Trainers in Kenya

Course Overview
An organization's capacity to grow its business is directly impacted by how it interacts with its consumer base. Consumers who are pleased not only return to the business to make additional purchases, but they also suggest the business to other potential customers, expanding the sale's potential market.
A new generation of businesses has recently begun concentrating on giving their clients a unique experience that differentiates them from their rivals. The provision of this experience is increasingly dependent on excellent customer service.
Customer service excellence raises the bar for standard customer service by not only meeting but also exceeding a customer's expectations. Companies that aim for excellent customer service approach clients with a modus operandi focused on meeting their needs.
Excellence in customer service effectively communicates an organization's basic values to its clients and helps clients form long-lasting impressions in their thoughts. In addition to ensuring customer retention, it fosters enduring consumer loyalty.
How may rules be created to place customers at the center of the business' operations? How may excellent customer service lead to long-lasting client relationships? How can the company foster a culture of customer excellence? How can customer service be used to give customers more for their money?
Building a customer-friendly atmosphere where the needs of the consumer come first requires a lot of focused effort. Customer satisfaction frequently suffers as a result of the hectic schedule of deadlines and targets, which ultimately leaves customers dissatisfied and causes the customer base to shrink.
Therefore, doing more than the bare minimum becomes essential if the company wants to keep a strong position in the minds of its clients. Excellence in customer service is a trustworthy alternative for businesses seeking steady business success.
Eagles' management consultants have developed a Customer Service Excellence Training Course in recognition of the demand for a customer-focused environment in the current competitive economy. The training program emphasizes the importance of customer service to overall corporate growth.
Participants acquire first-hand experience in this situation through practical lessons. The purpose of the course is to provide insight into the many tools and methods employed in the corporate sector. Any colleague who wants to comprehend the philosophy behind excellent customer service and who wants to become well-versed in it must take the course.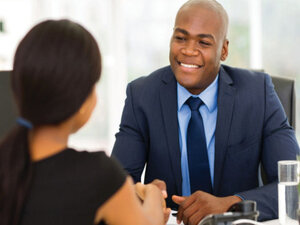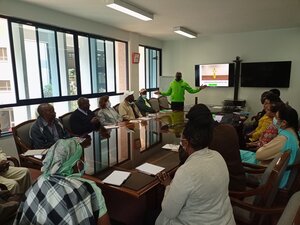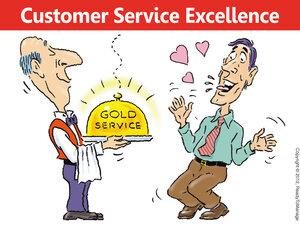 Course  Objectives
Participants must be capable of the following upon successful completion of the Customer Service Excellence Training course:
Consider the needs of the clients carefully and generate ideas to address those needs.
Keep up a solid, long-lasting relationship with its clientele
surpass client expectations by creating individualized customer experiences
Find creative methods to enhance the customer experience through customer service.
Create a more effective method for consumer feedback and follow-up engagement with customers.
Recognize that responding to consumer complaints can help businesses perform better
Create a reliable approach to assess the performance of the sales staff and gauge customer service excellence.
increase the company's sales and assure corporate expansion
Customers' price sensitivity should be lessened because devoted customers will pay more for the same good or service.
Organizational benefits
After successfully completing the Customer Service Excellence Course, participants contribute to their organization in the following ways:
The company will be able to keep clients for a long time, which will lower the cost of customer acquisition.
Customers that receive exceptional service are more likely to refer the company to others, which promotes business growth.
Businesses can get a competitive advantage in their sector by providing excellent customer service.
Staff who have received the most recent training and resources are more empowered and motivated. They are able to create stronger bonds with their clients, which is advantageous to both the client and the staff.
Increased sales will help the company become more profitable.
Create a favorable brand and reputation in the marketplace as a company that values its customers.
Personal benefits
Participants will gain the following benefits personally after completing the Customer Service Excellence training course:
Sales agents who have greater knowledge and skills typically handle challenging situations in a much more professional manner. This gives them more power and inspires them to work harder.
boosting the spirits of the sales staff because they will be more productive because they will be better prepared
improved listening and communication abilities
acquiring a growing range of customer service abilities that will help them advance their careers
Participants will be better equipped to meet their goals on schedule by developing an emotional connection and empathy with their consumers.
Customer Service Training Highlights
Course Outline
 Module 1: Fundamentals to Customer Service Excellence.
notion of excellent customer service
advantages of superior customer service
Using superior customer service to gain a competitive edge
Recognizing the organization's transition from being product-centric to customer-centric
Module 2: Understanding Customer Needs and Expectations.
mapping the customer journey
determining client expectations prior to, during, and after the transaction
By providing superior customer service,
individualizing customer service
Module 3: Creating Loyalty Programs,
Finding the loyalty pyramid
Customer lifetime value Customer Loyalty
creating referral-based initiatives
Examples of loyalty schemes in the real world
Module 4: Enhancing Customer Experience.
Customer satisfaction index
Communication channels for customer feedback
Utilizing innovation to improve customer experience
Module 5: Creating a Customer Service Strategy
enhancing the sales staff
Using data analytics, artificial intelligence, and chatbots
Serving multiple channels
Module 6: Components of Excellent Customer Service
building communication skills
fostering connection and empathy
enhancing response time
product expertise
Key performance indicators identification
Module 7: Techniques for Customer Need Research
Qualitative techniques for identifying client demands
Quantitative techniques to identify customer needs
Module 8: Creating a Culture of Service Excellence,
The changing mentality of the group
Leadership can boost employee engagement.
putting the development of customer connections first
forming a team for accountability
Who Should Attend
Senior marketing directors or managers
Relationship managers and
Customer relationship managers
Professionals in customer service, supervisors,
Team leaders, and managers
Sales experts, salespeople, and sales analysts
Entrepreneurs and founders of startups
Trainers Available for:
In-House Trainings
Online Training
2 Hours Crush Program
Half  Day Program
One Day Program
Two Days Full Program
Training Techniques
Power point Presentations
Engaging conversations
Case studies
Exercises in solving problems
Focus Group Conversations
Games in Management
Skits and modeling the part