Customer Service Management

Course Overview
The production model of marketing predominated in the early eighteenth century when businesses concentrated on manufacturing effectiveness and anticipated that customers would buy things that were affordable and easily accessible to them. The selling concept eventually diverged from the production concept, which steadily switched to the product concept.
The demands of the consumer were never the main focus of the company's marketing efforts before the selling idea. However, with the introduction of the marketing concept in the mid-1950s, the reality began to shift. Customer demands should be given priority if the business is to survive in the long run.
Experts stressed that businesses should take a more active role in adding value for customers rather than merely producing things and persuading clients to transact while ignoring their needs. Before the marketing idea caught on, a consumer had no more value to the business once the transaction was complete.
Their opinions and level of pleasure weren't taken into account. Now, this has radically changed. It has been recognized that a business must stand out from rivals by offering distinctive customer service because consumers today have a wide selection of options when it comes to brands and products.
Customer service can be defined as helping customers before, during, and after the sale. The art of client service, however, calls for a much deeper understanding. Customer service management calls for segmenting consumers according to their lifecycle, analyzing customer data to deliver services that are most beneficial to them, and fostering enduring connections with customers. Client service management, when done well, generates word-of-mouth advertising and customer retention, which eventually boosts a company's sales.
How do you determine what the customer expects? How can the stage of the customer life cycle for various clients be identified? How should I talk to customers about each stage? How many new clients be attracted? What kinds of analytics are employed to determine their needs?
How can you turn loyal consumers become brand evangelists? The management must consider these important issues when training their staff. The personnel should receive adequate training to prepare them to handle consumer requests. Being courteous to consumers is no longer considered to be customer service.
It has a much broader scope and necessitates actively engaging with both potential and existing clients in a way that will lead to repeat business. Numerous types have decided to resolve it. Numerous studies have concluded that businesses that prioritize customer pleasure are substantially more successful.
Customer service has evolved into a crucial component of businesses in the modern marketing era, with the majority of businesses being customer-centric enterprises, as recognized by Zoe Talents' Customer Service Management Training Course.
To teach the knowledge of cutting-edge methods and strategies, customer service training is increasingly becoming an integral component of employee training, not only for new hires but also for experienced managers. When communicating with consumers, the sales crew should be ready with the right attitude and abilities.
This certification course's specific goal is to achieve this. The course will equip participants with the most recent tools and methods for effectively providing sustainable service.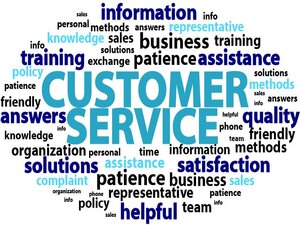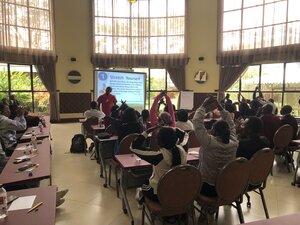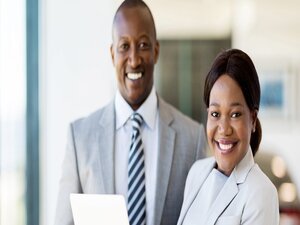 Course  Objectives
The participant will be able to: After completing the "Customer service management training course"
Gain expertise in building client happiness and loyalty.
Recognize the significance of consumer feedback and follow-up
Convert potential clients into paying clients and develop a long-lasting relationship with them.
Use a variety of measurements and techniques, such as the churn rate, customer service satisfaction rate, and client lifetime value.
Develop persuasive communication techniques
Learn how to deal with client concerns efficiently.
successfully keep clients and get them to make recurring purchases.
Organizational advantages
Following successful completion of the Customer Service Management training program, participants will gain the following benefits for their company:
Aid in increasing sales by retaining customers
Create a competitive advantage in your market by providing unique customer service.
Reduce the cost of acquiring customers to aid in cost-cutting.
Create brand awareness in the marketplace
Encourage customer advocacy
A rise in word-of-mouth advertising from content customers
 Personal advantages
Successful completion of the course shall benefit participants in the following ways:
Cultivate a dynamic and adaptable attitude as the needs of customers differ from person to person
Develop positive and persuasive speaking skills
Acquire the ability to emotionally connect with the customer
Learn the ability to use various marketing metrics and analytics
Customer Service Training Highlights
Course Outline
Module 1: Understanding Customer Relationship Management
CRM generations include social CRM, functional CRM, etc.
Customer worth
Effective CRM
CRM includes customer service management.
Module 2: Overview of Customer Service Management
Types of client requirements
Client values
Customer service types
Customer support resources
Tips & tricks for customer service training
Building successful teams
Module 3: Customer Lifecycle Management
Levels of CLM
Implementation of CLM
Recognizing a purchase funnel
Retaining customers: customer retention strategies
Module 4: Customer Service Management Strategy
Locating consumer contact points
Establishing KPIs for customer service
Constructing a trustworthy feedback system
Recognizing the customer journey
Portfolio management for customers
Module 5: Customer Service Management Using Technology
Lifetime worth of the client
Customer opinion of value
Building a loyal customer base
Utilizing Salesforce to mine data
Who Should Attend
Senior marketing directors or managers
Relationship managers and
Customer relationship managers
Professionals in customer service, supervisors,
Team leaders, and managers
Sales experts, salespeople, and sales analysts
Entrepreneurs and founders of startups
Trainers Available for:
In-House Trainings
Online Training
2 Hours Crush Program
Half  Day Program
One Day Program
Two Days Full Program
Training Techniques
Power point Presentations
Engaging conversations
Case studies
Exercises in solving problems
Focus Group Conversations
Games in Management
Skits and modeling the part