Customer Service Professional Training

Course Overview
A customer care representative is the first point of contact between a client and the business. Customers are typically welcomed by customer care professional or representative, whether they are a potential consumer who walks into the store or returning customer who calls to pose a question.
Imagine the salesperson is unable to fulfill the customer's request: they take too long to look up the requested product, stumble while giving the description, and are only partially knowledgeable about the product's terms and conditions. The customer will become angry as a result.
Their likelihood of making a purchase will significantly decline, as will their likelihood of returning. This is only one instance of how poor customer service results in a decline in revenues. A firm can fail due to poor customer service or the absence of good customer service.
Happy customers, favorable evaluations, favorable word-of-mouth, and repeat business are all results of good customer service. What distinguishes good customer service from bad customer service, then? Why is it so difficult for many businesses to provide their clients with exceptional customer service? The ability of customer service representatives to give effective customer service is the key to this problem.
Customer service abilities are essential for after-sale activities in addition to before and during sales. Effective communication, interpersonal, and organizational abilities must all work together for customer service personnel to provide competent service.
How can the sales team leave a lasting impact on the client? What capabilities are required to connect with the client? How can a company effectively convey its worth to its clients? What are some of the different tools that can help with effective customer service?
What abilities are needed to handle challenging clients? How can the company make providing excellent customer service a core competency? It is required to delve thoroughly into the numerous intricacies of customer service abilities to solve these puzzles. A poorly trained customer support agent could end up doing more damage than good. It is imperative to teach them the most fundamental customer service skills.
A staff of trained customer care specialists may prove to be the key to any company's success if they are used properly. The first step to ensuring client pleasure and long-term customer loyalty for the business is having competent customer service personnel.
In recognition of the significance that customer service professionals hold within a business, Zoe Talent Solutions has launched the Certified Customer Service Professional Training Program. The training course attempts to instill in its participants the crucial customer service abilities.
The training focuses on helping participants become more adaptable while dealing with clients, improve their communication and listening skills, use positive language, and keep their composure with them. For all customer service personnel wishing to project a professional image, this training course is essential.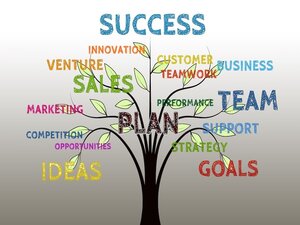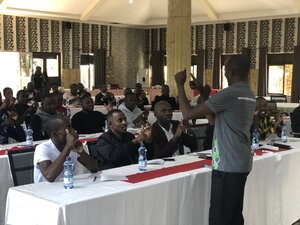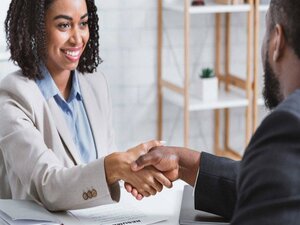 Course  Objectives
By achieving the following goals, the training program hopes to advance customer care agents into licensed customer service professionals:
Develop the ability to understand the perspective of the consumer and, thus, to meet their wants.
Identifying consumer needs and expectations promptly
By providing effective customer service, you may ensure customer happiness and earn excellent word-of-mouth recommendations.
Develop teamwork abilities to handle dynamic situations, such as resolving complaints and irate consumers.
Develop empathy and a cheerful disposition to deal with customers in challenging situations.
Acquire the ability to solve problems in a way that leads to win-win outcomes in conflict
To maintain a productive work-life balance, improve your time management and stress management skills.
Create and maintain a culture of client focus inside the company
Organizational advantages
Participants in the "Certified Customer Service Professional Training Program" will be able to help their organization in the following ways after completing it:
• With strong interpersonal skills, the company's service personnel will be able to leave a lasting good impression on their clients.
• Enhancing the company's standing in the market as a customer-focused one to draw in additional clients
• Increased sales activity and productivity will increase employee satisfaction.
• Improved emotional intelligence among salespeople will aid in creating a base of devoted clients.
• Reduced customer turnover as a result of increased client retention because of effective customer service
• greater understanding of consumer expectations and improved customer service
Personal advantages
The following benefits will accrue to participants upon successful completion of the "Certified Customer Service Professional Training Program" on a personal level:
Improve your interpersonal and communication skills.
Gain the ability to deal with consumers decisively, which will enable them to timely hit their sales goals.
Learn how to manage your stress at work in a professional manner.
Create a dynamic skill set to help you stand out from your peers.
Learn to inculcate within yourself a positive approach dealing deal to customers and not let customer's anger affect them personally
Customer Service Training Highlights
Course Outline
Module 1: Understanding Basics of Customer Service
Recognizing the clientele
reading client requirements and expectations
Recognizing the psychology and behavior of customers
Customer service's importance in building a competitive edge
enhancing the individualized customer experience
Module 2:Developing Communication Skills
Customizing the exchange
Increasing reaction time
Nonverbal communication's importance
Increasing my tolerance and empathy
Enhancing listening abilities
Influencing abilities
Keeping acceptable body language and look
Module 3:Developing Interpersonal Skills
Fostering teamwork
Inspiring the group
The team's leadership evolving
Module 4:Resolution of Conflict
Addressing Complaints
The value of feedback
Cost of the complaint
creating a win-win outcome
Required follow-up
emphasizing reviews
written grievances
Module 5:Online and Telephone Etiquette
Creating an opening pitch
Strategies for attracting customers
A call's opening and closing
Answering online inquiries
Who Should Attend
Senior marketing directors or managers
Relationship managers and
Customer relationship managers
Professionals in customer service, supervisors,
Team leaders, and managers
Sales experts, salespeople, and sales analysts
Entrepreneurs and founders of startups
Trainers Available for:
In-House Trainings
Online Training
2 Hours Crush Program
Half  Day Program
One Day Program
Two Days Full Program
Training Techniques
Power point Presentations
Engaging conversations
Case studies
Exercises in solving problems
Focus Group Conversations
Games in Management
Skits and modeling the part