Delivering Exceptional Retail Customer Service

Course Overview
"You're giving up? But you just got going!" It's no secret that the retail sector faces a high rate of personnel turnover and ongoing competition from online retailers. It's not easy to keep customer service staff cheery and engaged, but that's exactly what this course aims to do. Participants will be able to overcome obstacles by realizing how crucial offering outstanding customer service is in a few of the obstacles preventing them from delivering it right away. Additionally, they will learn some crucial techniques for releasing tension that will help them keep their composure when speaking or in person with even the most demanding clients.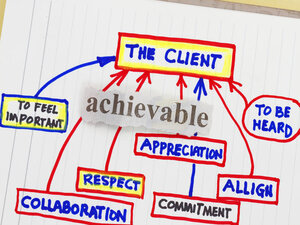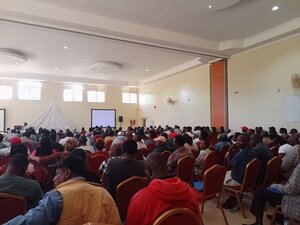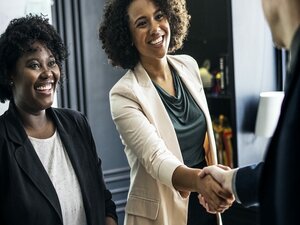 Course  Objectives
Participants should be able to after this training to:
Describe the characteristics of superior customer service.
Recognize the activities and behaviors that annoy or offend clients.
Be able to speak to coworkers and customers respectfully and clearly.
Describe various consumer behavior patterns and be able to adapt to each.
Have the ability to assess client satisfaction levels and raise them as necessary.
Be familiar with strategies for handling challenging clients.
Use stress-reduction strategies to help you continue providing the best possible customer service.
Create a personal action plan to enhance your public-facing customer service abilities.
The course's main takeaways are highlighted in the outline that follows. We will adapt the content in your training program as necessary to match your needs.
Organizational advantages
After successfully completing the Customer Service Excellence Course, participants contribute to their organization in the following ways:
The company will be able to keep clients for a long time, which will lower the cost of customer acquisition.
Customers that receive exceptional service are more likely to refer the company to others, which promotes business growth.
Businesses can get a competitive advantage in their sector by providing excellent customer service.
Staff who have received the most recent training and resources are more empowered and motivated. They are able to create stronger bonds with their clients, which is advantageous to both the client and the staff.
Increased sales will help the company become more profitable.
Create a favorable brand and reputation in the marketplace as a company that values its customers.
Personal advantages
Participants will gain the following benefits personally after completing the Customer Service Excellence training course:
Sales agents who have greater knowledge and skills typically handle challenging situations in a much more professional manner. This gives them more power and inspires them to work harder.
boosting the spirits of the sales staff because they will be more productive because they will be better prepared
improved listening and communication abilities
acquiring a growing range of customer service abilities that will help them advance their careers
Participants will be better equipped to meet their goals on schedule by developing an emotional connection and empathy with their consumers.
Customer Service Training Highlights
Course Outline
A "Goodie Bag" of Knowledge: How to Deliver Exceptional Service
Understanding clients is never simple. No matter what, certain customers who are interested in a product your company carries will buy it. In some instances, Selling takes specialized knowledge. Participants will understand the characteristics of exceptional customer service in this opening conversation, which results in higher corporate earnings and personal appreciation for service providers
Poor customer service: You Gave Me a Trash Bag!
Participants will talk about the behaviors that will cause customers to flee to the competition once they have a good understanding of the characteristics of exceptional customer service. They will learn about behaviors and remarks that could damage their ability to make money through roleplays and real-world scenarios.
Paper or Plastic? Clear Communication
The emphasis of this module is verbal communication. Participants will discover techniques in this section to determine what consumers want or need, even when the customers themselves are unsure. They will also go over ways to entice people to buy even when their desired item is not instantly available.
A Mixed Bag: The World Is a Communication Jungle
Excellent service providers are aware that no two clients are alike and that no one solution works for everyone. This section of the training looks at people's personalities and how to deal with various consumer kinds. Using The Communication Test, a patented diagnostic tool from Business Training Works
Participants in Jungle will take a test to determine their preferred learning styles. After that activity, they will discuss specific steps they may take to modify their strategy for dealing with various types of consumers.
Compiling the Results: Calculating Customer Satisfaction
While having clients leave with bags full of goods is one objective, it's not the sole one. Most merchants aim to create long-term relationships with customers in a world where they are migrating to the internet. The only way to do this is by providing exceptional customer service to your clients. Extra attention to detail is needed to build a loyal consumer base; this demands more than just linguistic clarity. Participants will gain knowledge of how to read clients' body language and verbal tones to gauge their levels of pleasure in this lesson. Participants will be able to "read" these indicators and understand what they'll do to make things better.
A Practical Toolkit for Handling Difficult Customers
No matter what the customer service providers have done to accommodate them, there will occasionally be folks who are a problem. The facilitator will put participants in circumstances that will need their management of challenging situations in this portion of the program.
Participants will learn to recognize and control such behaviors as neediness, belligerence, arrogance, and dishonesty in this quick-paced lesson.
Simply Bag It: Relax for Success
Customer support representatives occasionally need to move out of harm's way in order to prevent job burnout. Participants in this unit will learn some crucial techniques for managing job stress. They will be able to address some of the most pressing issues related to providing services to the public by adhering to a few straightforward procedures.
Evidence of Purchase: Bundling
We will spend time on action planning in this final module of the course. Participants will establish attainable short- and long-term objectives that will allow them to not only meet but also surpass the expectations of their clients.
Who Should Attend
Senior marketing directors or managers
Relationship managers and
Customer relationship managers
Professionals in customer service, supervisors,
Team leaders, and managers
Sales experts, salespeople, and sales analysts
Entrepreneurs and founders of startups
Trainers Available for:
In-House Trainings
Online Training
2 Hours Crush Program
Half  Day Program
One Day Program
Two Days Full Program
Training Techniques
Power point Presentations
Engaging conversations
Case studies
Exercises in solving problems
Focus Group Conversations
Games in Management
Skits and modeling the part