Customer Service Training

Course Overview
One of the secrets to developing and maintaining a business is understanding how to provide outstanding customer service. No of the size of the team, everyone needs to be on the same page to create a top-notch client experience.
Our extensive experience in customer service training and consulting has taught us that without organizational commitment and some kind of ongoing training, this rarely occurs. If you're serious about providing excellent customer service, we can assist you with setting service objectives, providing initial training, and recommending procedures and actions to promote and maintain a service culture.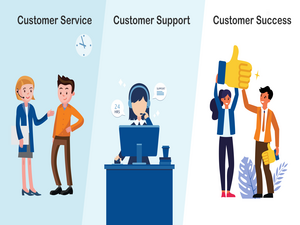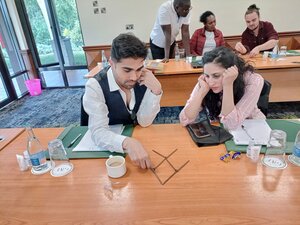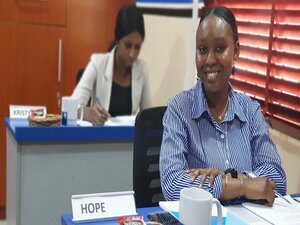 Course  Objectives
Following this one-day seminar on customer service, the participants will have:
Used a consistent, expert communication approach while speaking with clients.
Acquired expertise in conversing with clients and efficiently responding to their inquiries
To thoroughly address a client request, I listened intently, probed, and summarized.
Identified opportunities to enhance customer connections and go above and beyond expectations
Practiced turning a negative customer service encounter into a positive one
Organizational advantages
After successfully completing the Customer Service Excellence Course, participants contribute to their organization in the following ways:
The company will be able to keep clients for a long time, which will lower the cost of customer acquisition.
Customers that receive exceptional service are more likely to refer the company to others, which promotes business growth.
Businesses can get a competitive advantage in their sector by providing excellent customer service.
Staff who have received the most recent training and resources are more empowered and motivated. They are able to create stronger bonds with their clients, which is advantageous to both the client and the staff.
Increased sales will help the company become more profitable.
Create a favorable brand and reputation in the marketplace as a company that values its customers.
 Personal advantages
Participants will gain the following benefits personally after completing the Customer Service Excellence training course:
Sales agents who have greater knowledge and skills typically handle challenging situations in a much more professional manner. This gives them more power and inspires them to work harder.
boosting the spirits of the sales staff because they will be more productive because they will be better prepared
improved listening and communication abilities
acquiring a growing range of customer service abilities that will help them advance their careers
Participants will be better equipped to meet their goals on schedule by developing an emotional connection and empathy with their consumers.
Customer Service Training Highlights
Course Outline
How to define superior customer service
What does excellent customer service look and feel like?
sharing our own service experiences, both positive and negative
providing quality client service
putting yourself in your client's position.
Exercises for individuals and groups, facilitated conversation
Answering client questions
Model for customer interaction and service standards
Creating first impressions that stick
establishing and sustaining rapport
Speaking and speaking with positivity
Demonstration, guided group discussion, and pairs activity with group discussion
Determining the needs of customers and responding to their requests
Effective client interaction:
Inquiring
Note-taking and active listening
Summarizing
Pairing and trio practical activities with group discussions
Managing customer requests based on work
Recognizing difficult customer requests
Assertively responding to difficult customer requests
Discussions in groups, brief practice sessions in pairs, and feedback
Service Restoration
Transforming dissatisfaction into joy and enhancing customer interactions
The type of client complaints being identified
Addressing customer grievances
Introducing colleagues to address a problem with customer service
A presentation, exercise, and discussion in groups
Procedure for resolving complaints
Sample brief
Sessions of practice
Practice resolving complaints with feedback and group evaluation
Enhancing interactions with clients
Triangle of a relationship: loyalty and trust
What makes us unique compared to our rivals?
Finding ways to add value and go above and beyond for customers as a result
Presentation, small-group flipchart activity, and group discussion
Putting the knowledge to use and the next steps
Evaluation of the learning and the action planned
Course evaluation
Support for the training will include:
An optional pre-course survey for participants and/or pre-course reading on customer service
A color-printed workbook with advice on providing good customer service and space for personal notes
Who Should Attend
Senior marketing directors or managers
Relationship managers and
Customer relationship managers
Professionals in customer service, supervisors,
Team leaders, and managers
Sales experts, salespeople, and sales analysts
Entrepreneurs and founders of startups
Trainers Available for:
In-House Trainings
Online Training
2 Hours Crush Program
Half  Day Program
One Day Program
Two Days Full Program
Training Techniques
Power point Presentations
Engaging conversations
Case studies
Exercises in solving problems
Focus Group Conversations
Games in Management
Skits and modeling the part