Leadership Training for Customer Service Leads, Supervisors, and Leading Service: Setting the Stage for Great Customer Interactions

Course Overview
Customer service begins at the top, whether it's for the good, the bad, or the ugly. The organization often prioritizes quality if the leadership team does as well. Shortcuts taken by those at the top cause a short-term outlook to permeate the company's DNA. It's that easy. In the equation for providing excellent customer service, strong leaders are crucial. This half-day workshop explores the techniques used by excellent leaders to establish a solid culture and inspire their teams to provide first-rate services.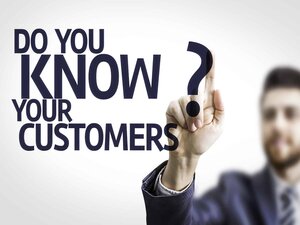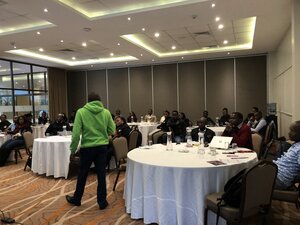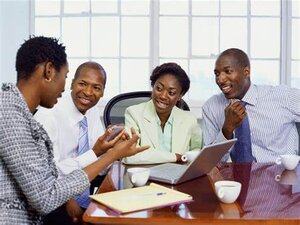 Course  Objectives
Participants should be able to after this training to:
Describe the significance of the mission, vision, and values, as well as how to keep those concepts at the forefront.
Describe the best practices for hiring in the customer service industry and how doing so is a crucial first step in creating a solid service team.
Describe the alternatives for training that businesses have and how frequently training needs to take place if service is to remain solid and reliable.
Talk about the measures that top-notch service providers use to empower and engage their personnel.
Develop a strong service culture by clearly stating the benefits of storytelling and stories.
Describe the function of a management team in the provision of customer service.
Describe how consumer trust and transparency are directly correlated.
Organizational advantages
After successfully completing the Customer Service Excellence Course, participants contribute to their organization in the following ways:
The company will be able to keep clients for a long time, which will lower the cost of customer acquisition.
Customers that receive exceptional service are more likely to refer the company to others, which promotes business growth.
Businesses can get a competitive advantage in their sector by providing excellent customer service.
Staff who have received the most recent training and resources are more empowered and motivated. They are able to create stronger bonds with their clients, which is advantageous to both the client and the staff.
Increased sales will help the company become more profitable.
Create a favorable brand and reputation in the marketplace as a company that values its customers.
 Personal advantages
Participants will gain the following benefits personally after completing the Customer Service Excellence training course:
Sales agents who have greater knowledge and skills typically handle challenging situations in a much more professional manner. This gives them more power and inspires them to work harder.
boosting the spirits of the sales staff because they will be more productive because they will be better prepared
improved listening and communication abilities
acquiring a growing range of customer service abilities that will help them advance their careers
Participants will be better equipped to meet their goals on schedule by developing an emotional connection and empathy with their consumers.
Customer Service Training Highlights
Course Outline
Defining What Matters with MVV
A company should strive to be the best it can be for its target market even though it is rare for them to be all things to all people. The significance of developing a purpose, vision, and value system is emphasized in this introduction. It also discusses the need to maintain those concepts in the forefront rather than simply having them displayed on a wall in a conference room.
Higher Talent Retention and Hiring: Using People Power
Some people have a natural tendency to offer excellent service. When the going gets rough, they keep their composure, and once they have a general sense of boundaries, they make wise decisions. They take great pleasure in making others happy. Successful service leaders understand how crucial it is to identify and hire these individuals. This portion of the workshop is dedicated to finding and keeping talented employees. It also covers strategies for enhancing an existing team's performance or preparing to let them leave the company.
Reinforcing Standards and Processes Through Training and Retraining
Superior service Companies don't view training as a one-time thing. Excellent service from employee refocusing to onboarding new hires
Organizations regularly and methodically train workers at all levels of the company. The significance of training all employees, not just those on the front lines, is discussed in this seminar session. Additionally, it discusses a variety of training techniques and when they should be used, including instructor-led classes, on-the-job training, work shadowing, micro-learning, self-guided study, and other possibilities
Empower and Engage: The E-Square Advantage
An organization will never be as strong as it can be without employee empowerment, regardless of how fantastic its goal, vision, and value system are. empowered workers seek out opportunities to go above and beyond and treat the company as owners rather than tenants. They propel the business ahead and create wonderful connections with both clients and colleagues. This section of the course examines the most effective methods for motivating and entertaining personnel and the process of giving employees more control.
The Customer's Voice: Gathering and Sharing Stories
Strong service organizations understand the benefits of utilizing stories to reinforce their values and beliefs because they know that they are part of what holds people together and helps to create a cohesive culture. The focus of this training session is on the best ways to use tales to reinforce excellent customer service and change culture.
Setting Up Strong Frameworks for Service Management
A corporation cannot maintain "A+" service even if everything is done correctly if a strong management team is not in place. In this segment of the program, we'll go through the crucial steps that strong management teams take to guarantee continually top-notch service.
Service of See-Through: Complete Transparency
Nobody likes being kept in the dark, and a lot of admirable service groups have benefited from that fact. This final conversation will look at the value of transparency in interactions with both internal and external parties. Participants should have an understanding of the steps leaders take to create and advance a culture of excellent service by the end of the program.
Who Should Attend
Senior marketing directors or managers
Relationship managers and
Customer relationship managers
Professionals in customer service, supervisors,
Team leaders, and managers
Sales experts, salespeople, and sales analysts
Entrepreneurs and founders of startups
Trainers Available for:
In-House Trainings
Online Training
2 Hours Crush Program
Half  Day Program
One Day Program
Two Days Full Program
Training Techniques
Power point Presentations
Engaging conversations
Case studies
Exercises in solving problems
Focus Group Conversations
Games in Management
Skits and modeling the part