Influence of Customer Services on Sacco's, banks & Microfinance

Course Overview
Any business's main goal is to attract and retain customers. Any business plan that aims to provide ongoing customer service and ensure its existence must focus on providing customers with a useful and distinctive experience.
Your ability to succeed at work will depend on how you get along with other people. Your chances of success can be made or broken by your style and interpersonal skills, whether you're talking under pressure, handling difficult situations, or trying to establish rapport.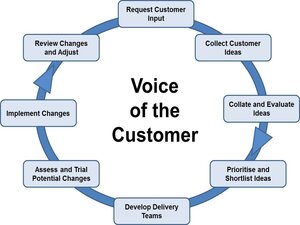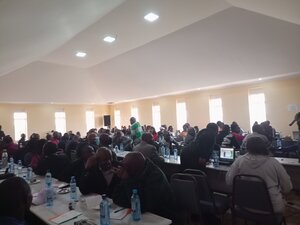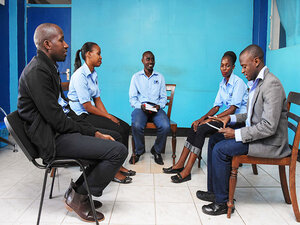 Course  Objectives
Participants in this program would have acquired the necessary abilities to;
Recognize the marketing methods needed for the best results;
Analyze various marketing tactics and debt-collection techniques that microfinance banks might use to perform better;
In order to create appropriate strategies for successful performance, it is important to comprehend the type and method of marketing used for microfinance banks' products.
Examine how marketing initiatives are used by microfinance firms to mobilize savings and supply credit.
Analyze the extent to which Nigerian microfinance organizations are marketing-oriented.
Identify their current clientele and the new clients they hope to win.
Know the market's demands and wants concerning both current and potential customers.
Organizational advantages
After successfully completing the Customer Service Excellence Course, participants contribute to their organization in the following ways:
The company will be able to keep clients for a long time, which will lower the cost of customer acquisition.
Customers that receive exceptional service are more likely to refer the company to others, which promotes business growth.
Businesses can get a competitive advantage in their sector by providing excellent customer service.
Staff who have received the most recent training and resources are more empowered and motivated. They are able to create stronger bonds with their clients, which is advantageous to both the client and the staff.
Increased sales will help the company become more profitable.
Create a favorable brand and reputation in the marketplace as a company that values its customers.
 Personal advantages
Participants will gain the following benefits personally after completing the Customer Service Excellence training course:
Sales agents who have greater knowledge and skills typically handle challenging situations in a much more professional manner. This gives them more power and inspires them to work harder.
boosting the spirits of the sales staff because they will be more productive because they will be better prepared
improved listening and communication abilities
acquiring a growing range of customer service abilities that will help them advance their careers
Participants will be better equipped to meet their goals on schedule by developing an emotional connection and empathy with their consumers.
Customer Service Training Highlights
Course Outline
Customer service and Customer Experience Management
Sales Marketing For Microfinance Bank:
New Approaches, New Products For New Markets
Elements Of Credit Analysis For Microfinance Bank
Who Should Attend
Senior marketing directors or managers
Relationship managers and
Customer relationship managers
Professionals in customer service, supervisors,
Team leaders, and managers
Sales experts, salespeople, and sales analysts
Entrepreneurs and founders of startups
Trainers Available for:
In-House Trainings
Online Training
2 Hours Crush Program
Half  Day Program
One Day Program
Two Days Full Program
Training Techniques
Power point Presentations
Engaging conversations
Case studies
Exercises in solving problems
Focus Group Conversations
Games in Management
Skits and modeling the part