Handling Demanding and Difficult Customers

Course Overview
People who work in customer service like making pleased customers. However, if members of the service personnel are untrained in how to deal with demanding clients and challenging circumstances, aiding people who are not so pleased can be stressful, demoralizing, and expensive to an organization. This engaging course teaches participants how to establish rapport, pay attention to clients, use language that conveys professionalism and composure, diffuse stressful situations, and deal with day-to-day stress.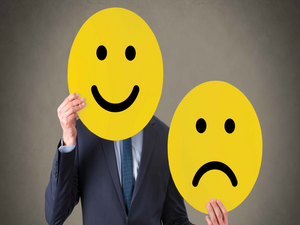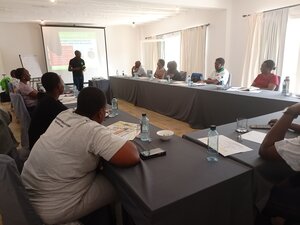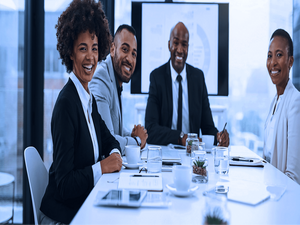 Course  Objectives
Participants should be able to after this training to:
Develop a rapport with customers quickly.
Explain the causes of their unhappy clients.
Pick wording that is customer-focused.
After hearing what their clients have to say, acknowledge that they have done so.
Set new client expectations.
Engage in conversation with irrational customers.
Improved control of service-related stress
The course's main takeaways are highlighted in the outline that follows. We will adapt the content of your training program as necessary to achieve your company goals. Before the session, we will deliver a copy of the participant materials to you upon request (s).
Organizational advantages
After successfully completing the Customer Service Excellence Course, participants contribute to their organization in the following ways:
The company will be able to keep clients for a long time, which will lower the cost of customer acquisition.
Customers that receive exceptional service are more likely to refer the company to others, which promotes business growth.
Businesses can get a competitive advantage in their sector by providing excellent customer service.
Staff who have received the most recent training and resources are more empowered and motivated. They are able to create stronger bonds with their clients, which is advantageous to both the client and the staff.
Increased sales will help the company become more profitable.
Create a favorable brand and reputation in the marketplace as a company that values its customers.
Personal advantages
Participants will gain the following benefits personally after completing the Customer Service Excellence training course:
Sales agents who have greater knowledge and skills typically handle challenging situations in a much more professional manner. This gives them more power and inspires them to work harder.
boosting the spirits of the sales staff because they will be more productive because they will be better prepared
improved listening and communication abilities
acquiring a growing range of customer service abilities that will help them advance their careers
Participants will be better equipped to meet their goals on schedule by developing an emotional connection and empathy with their consumers.
Customer Service Training Highlights
Course Outline
Understanding Why Difficult Situations Occur and Customers Are Demanding: Sharks in the Tank
While some people are more actual to please than others, it's often the case that difficult clients aren't always that way. Typically, "difficult" is the outcome of a chain of events. This introductory talk goes over the most frequent causes of clients getting unhappy, demanding, and difficult to please. The group will talk about potential trigger points, highlight common difficulties, and pinpoint any potential process concerns that need to be handled outside of the session during this section. The remainder of this program will concentrate on steps service providers can do under their control to enhance the customer experience.
The Best PH: Establishing Relationships and Listening
Unless you start on the correct foot, you might make a situation worse rather than create a solution. We will examine the process of developing rapport and the concept of "like likes like" in this course session. Participants will discover how they subconsciously appeal to others' tastes rather than that of their clients through an engaging exercise. The group will next put into practice strategies that will enable them to adapt and listen to clients of various stripes.
The Filter: Preventing the Relationship from Being Polluted
The majority of us are aware that a careless word might cause trouble. However, if the appropriate words aren't immediately available when dealing with difficult clients, it's simple to say the wrong thing. The emphasis of this segment of the curriculum is on word choice, trigger phrases, and maintaining composure and professionalism in any circumstance.
Managing Unreasonable Clients: Catfish, Snails, and Crabs
A few consumers, despite our best attempts to assist them, simply cannot be satisfied, even if the majority of challenging clients are challenging for a reason. This section of the course deals with clients who try to take advantage of the serving company, clients who reject stated policies, norms, and processes, and clients who reject offered remedies.
Just Keep Swimming: Stress Management
Regardless of the provider's ability to handle the most challenging conditions, dealing with demanding consumers can be exhausting. This project reviews stress-management strategies and action planning as it comes to a close.
Participants in the program will have known variety of strategies for controlling expectations, breaking bad news, handling complaints, and reducing stress during challenging customer contacts
Who Should Attend
Senior marketing directors or managers
Relationship managers and
Customer relationship managers
Professionals in customer service, supervisors,
Team leaders, and managers
Sales experts, salespeople, and sales analysts
Entrepreneurs and founders of startups
Trainers Available for:
In-House Trainings
Online Training
2 Hours Crush Program
Half  Day Program
One Day Program
Two Days Full Program
Training Techniques
Power point Presentations
Engaging conversations
Case studies
Exercises in solving problems
Focus Group Conversations
Games in Management
Skits and modeling the part