Course Overview
The act of employing digital technology to build new business processes, cultures, and customer experiences—or adapt current ones—in order to satisfy shifting business and market requirements is known as digital transformation. Digital transformation refers to this reinvention of company in the digital age.
It goes beyond conventional job functions like sales, marketing, and customer service. Instead, how you think about and interact with customers is where digital transformation starts and ends. With digital technology on our side, we have the ability to rethink how we conduct business and interact with our customers as we go from paper to spreadsheets to smart applications for managing our business.
There is no need to build up your business processes and then modify them for small enterprises that are just getting started. The implementation of digital transformation is altering business processes and, in some circumstances, introducing completely new business classes. With the advent of digital transformation, businesses are pausing to review everything they do, from internal operations to in-person and online customer encounters. Big questions like "Can we modify our processes in a way that will enable improved decision-making, game-changing efficiencies, or a better customer experience with more personalization?" are being posed by these individuals.
Now that the digital revolution is well underway, businesses of all stripes are developing innovative, efficient, and disruptive methods to use technology. Netflix is a good illustration. It began as a mail order service and impacted the physical video rental industry. Then, advances in technology allowed for widespread video streaming. These days, Netflix competes with traditional broadcast and cable television networks, as well as production studios, by providing an expanding selection of on-demand content at incredibly low pricing.
Netflix was able to broadcast video content directly to users thanks to digitization, as well as get unmatched insight into viewers' viewing patterns and tastes. It employs that data to guide the creation of original television programs and motion pictures at its internal studios, as well as the design of its user interface. This is an example of digital transformation in action: utilizing current technologies to influence how a firm operates.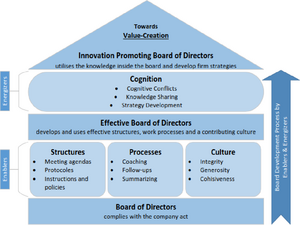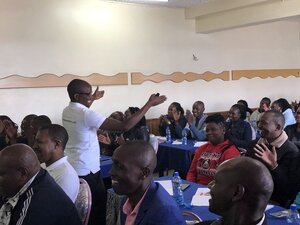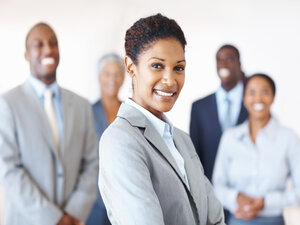 Course  Objectives
Learn and appreciate the main aspects changing the business landscape. That is:
Customer experience
Integration of digital technology
culture and leadership
Operational Agility
Organizational Benefits
When repetitive, time-consuming operations are automated, they can not only be finished more quickly and cheaply, but the human effort that was previously put into them can also be transferred to other, more value-adding jobs.
By using digital technologies to do tasks more quickly, you may service more clients, expanding your clientele and raising sales.
Any company's success is a result of the teamwork of the entire enterprise. Employees may exchange knowledge and ideas and coordinate their efforts with organizational goals thanks to digital transformation, which connects them.
Improving staff productivity
Employee performance is improved by digital transformation in two ways:
Employees will have faster access to the business information they require to finish activities thanks to the reduction of silos and the consolidation of many data sources.
– As the less important activities are crossed off their list, they may concentrate on the more important, satisfying work.
To stay on top of market trends and rivals, it's imperative to be able to adjust to change (and do it quickly). By connecting your organization's people, applications, robots, and information, you can swiftly change processes to suit changing demands and stay ahead of the competition.
Enhance the client experience
Customers frequently communicate with your company through a variety of ways. By transforming your processes digitally, you can more rapidly and effectively address client needs.
Boost oversight and compliance
The market is filled with a variety of rules that are always changing, making compliance a difficult undertaking. Failure to comply with regulations can harm a brand's reputation and result in significant fines. Process digitization improves transparency and lowers risk, which makes following rules and proving compliance easier.
Obtain a competitive edge
You can outperform your rivals by better addressing consumer needs, boosting productivity, and enhancing agility.
Governance and Board Development Training Highlights
Course Outline
Create a schedule.
Make a thorough agenda that will direct you during the educational digital experience using the information and input from the stakeholders. This schedule will enable you to run the meeting efficiently and give it a strong framework, ensuring that the intended material is covered. When speaking online, you shouldn't rely on improvisation or hazy outlining; instead, use a strong structure built on certain concepts to keep your audience interested.
Since it is simple to become sidetracked when taking an online course, maintaining the participants' attention is one of the largest issues with online learning. Every technique you employ to keep your audience engaged in hearing your thoughts and responding to them will increase your chances of digital success.
Requirements to lengthen attention spans
You will discover that it is essentially impossible to maintain people's attention for longer than two hours at a time, even while employing all of your available tools and techniques for engaging the audience. As a result, giving participants reading or viewing assignments before your learning session will help you ensure that everyone is on the same page and will free up class time for you to discuss more advanced subject. It will improve your capacity to create a dynamic, engaging learning environment. You can jump right into the in-depth talks without having to first go over the background information.
Additionally, you can make use of instructional resources to enhance the experience of your class.
Think about using a co-facilitator
Consider collaborating with a training coordinator or co-facilitator as you construct your course to help manage some of the more technical facets of the learning process. This co-teacher can assist with managing breakout rooms, responding to chat queries and comments, and even troubleshooting any technological issues that may arise. They can assist you in managing the online course administration while you handle the teaching portion of the session. They will take care of the background tasks, giving you as the teacher the time and freedom to achieve your educational objectives.
Select the appropriate video conferencing software
You should think about the video conferencing options in addition to the learning management and hosting platforms. Options for video conferencing include Zoom, Webex, and Microsoft Teams, among others. These choices come with a number of useful features, such as the choice to divide pupils into breakout rooms. You can divide your students into smaller groups to work on tasks you've assigned or have more focused conversations about the class topic in the breakout rooms. Then you may stop by the smaller conversation areas whenever you want to see how they're doing.
At EHL, we take pleasure in providing opportunities for our participants to benefit from one another's experiences and apply what they have learned. The breakout spaces can add value to the learning environment by simulating some of the stimulating and instructive in-person discussions that inevitably arise when people interact in person. It is crucial to employ this feature well because, when you do, it offers fantastic chances to improve the educational process.
Who Should Attend
Senior marketing directors or managers
Relationship managers and
Customer relationship managers
Professionals in customer service, supervisors,
Team leaders, and managers
Sales experts, salespeople, and sales analysts
Entrepreneurs and founders of startups
Trainers Available for:
In-House Trainings
Online Training
2 Hours Crush Program
Half  Day Program
One Day Program
Two Days Full Program
Training Techniques
Power point Presentations
Engaging conversations
Case studies
Exercises in solving problems
Focus Group Conversations
Games in Management
Skits and modeling the part