Essential Communication Skills for Giving Better Service Trainers in Kenya
Course Overview
The fundamentals of professional communication in a customer-facing setting are the emphasis of this customer service skills class. Every person who interacts with consumers should be proficient in a certain set of skills, from creating a positive first impression to shutting the business. This program discusses more than 20 requirements for looking professional when dealing with customers, overcoming disagreements, and getting ready for another day on the front lines.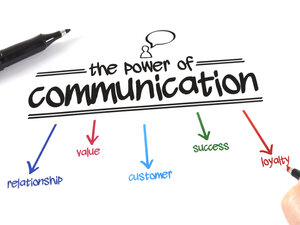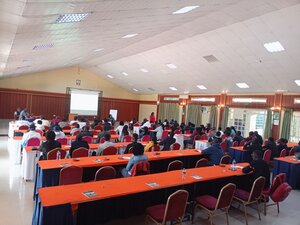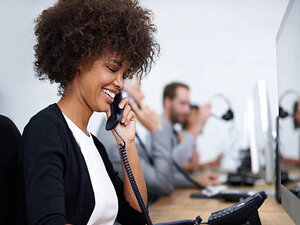 Course  Objectives
Participants should be able after this training to:
Make a good impression at first.
professional telephone etiquette
Recognize and use proper email etiquette
Deal with disagreement and challenging circumstances.
Get ready for another day of giving excellent service.
The course's main takeaways are highlighted in the outline that follows. We will adapt the content of your training program as necessary to achieve your company goals. Before the session, upon request, we will send you a copy of the participant materials (s).
Organizational advantages
After successfully completing the Customer Service Excellence Course, participants contribute to their organization in the following ways:
The company will be able to keep clients for a long time, which will lower the cost of customer acquisition.
Customers that receive exceptional service are more likely to refer the company to others, which promotes business growth.
Businesses can get a competitive advantage in their sector by providing excellent customer service.
Staff who have received the most recent training and resources are more empowered and motivated. They are able to create stronger bonds with their clients, which is advantageous to both the client and the staff.
Increased sales will help the company become more profitable.
Create a favorable brand and reputation in the marketplace as a company that values its customers.
 Personal advantages
Participants will gain the following benefits personally after completing the Customer Service Excellence training course:
Sales agents who have greater knowledge and skills typically handle challenging situations in a much more professional manner. This gives them more power and inspires them to work harder.
boosting the spirits of the sales staff because they will be more productive because they will be better prepared
improved listening and communication abilities
acquiring a growing range of customer service abilities that will help them advance their careers
Participants will be better equipped to meet their goals on schedule by developing an emotional connection and empathy with their consumers.
Customer Service Training Highlights
Course Outline
Knowing Where You Are: The Benefits of a Positive Experience and the Cost of a Negative One
The first set of necessities discusses the value of starting strong as well as the price of doing otherwise. By the end of the unit, participants will have a better knowledge of the influence first impressions have and how to start each day with the highest possibility of success.
Eye-to-Eye Service: In-Person Connection
When providing services in person, service providers can use visual, verbal, and vocal communication. This workshop section looks at the best ways to interact with people in person. Additionally, it talks about activities that can ruin relationships and ruin a customer's experience.
Completely Wired: Phone Calls
For many service providers, the phone is a crucial instrument. The following lecture session examines crucial communication abilities for dealing with clients on calls. The necessity of waiting for the click, voicemail etiquette, how much quiet is too much, greetings, words to set the tone, and other topics will be covered.
Writing Techniques: Email Techniques
An essential tool in the service provider's toolbox, the computer is similar to the phone in that many people abuse and mistreat it. In this module, you will learn the fundamentals of email composition and how to conduct yourself professionally at all times when sending and receiving messages.
For Experts Only: How to Maintain Composure
Anybody can occasionally act professionally. True professionals always conduct themselves professionally. The next essentials section discusses ways to resolve conflicts, how to deal with challenging customers, how to listen effectively and other aspects of professional conduct.
Close the shop to conclude the day.
It feels wonderful to look forward to going to work. After reviewing specific steps participants can take to manage stress, this session comes to a close.
Participants should have a thorough understanding of the 20 activities they use to provide superior customer service by the end of the course.
Who Should Attend
Senior marketing directors or managers
Relationship managers and
Customer relationship managers
Professionals in customer service, supervisors,
Team leaders, and managers
Sales experts, salespeople, and sales analysts
Entrepreneurs and founders of startups
Trainers Available for:
In-House Trainings
Online Training
2 Hours Crush Program
Half  Day Program
One Day Program
Two Days Full Program
Training Techniques
Power point Presentations
Engaging conversations
Case studies
Exercises in solving problems
Focus Group Conversations
Games in Management
Skits and modeling the part