Course Overview
Bringing a notable customer service that leaves a lengthy, outstanding impression is vital in surpassing consumer expectations. The capacity of each customer's contacts with your company, not only those within the client service division, is as key to the success of the merchandise or service offered. Additionally, giving consistently exceptional service and memorable client experiences is what promotes customer loyalty. The qualities of a remarkable experience are personalized i.e., sympathetic, pertinent, customer-focused, timely, and generous.
To build an exceptional customer relation, you need to figure what does the client want?
Customer needs
Businesses create goods and services without first considering their customers preference. Engaging customers should be the initial stage, after which you should try to address their biggest need point.
Their feedback and any follow-up questions give you a good chance to explain the benefits and solutions of the features of your goods, services, or solutions and armor your team to work on the best service to meet customer need.
Every business owner is aware that maintaining existing clientele is simpler and less expensive than acquiring new ones. Constant flexibility to their shifting needs is the secret to that retention. In fact, the top suppliers of goods and services are so tuned in to their customers' requirements that they can predict them. They provide remedies to emerging issues or impending suffering that the client may not yet be aware of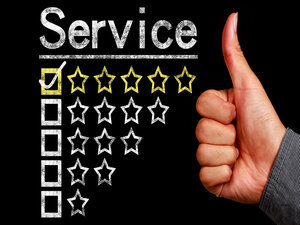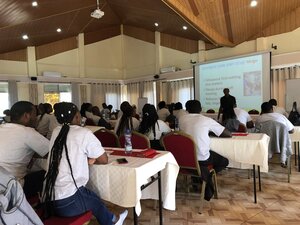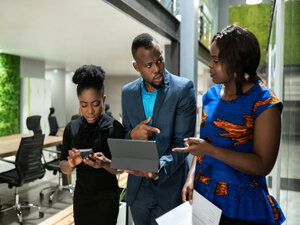 Course  Objectives
Learn the value of providing excellent customer service and how it affects your company.
Recognize the critical impact that psychology plays in offering exceptional customer service.
Make good connections and assume accountability for your client's experiences.
Engage with consumers and pay attention to both spoken and non-spoken indications.
By relating to and empathizing with your customers, you can create enduring relationships.
By attending to their requirements, identify and fix client issues.
Offer customers products and services that go above and beyond their expectations.
Organizational advantages
After successfully completing the Customer Service Excellence Course, participants contribute to their organization in the following ways:
The company will be able to keep clients for a long time, which will lower the cost of customer acquisition.
Customers that receive exceptional service are more likely to refer the company to others, which promotes business growth.
Businesses can get a competitive advantage in their sector by providing excellent customer service.
Staff who have received the most recent training and resources are more empowered and motivated. They are able to create stronger bonds with their clients, which is advantageous to both the client and the staff.
Increased sales will help the company become more profitable.
Create a favorable brand and reputation in the marketplace as a company that values its customers.
 Personal advantages
Participants will gain the following benefits personally after completing the Customer Service Excellence training course:
Sales agents who have greater knowledge and skills typically handle challenging situations in a much more professional manner. This gives them more power and inspires them to work harder.
boosting the spirits of the sales staff because they will be more productive because they will be better prepared
improved listening and communication abilities
acquiring a growing range of customer service abilities that will help them advance their careers
Participants will be better equipped to meet their goals on schedule by developing an emotional connection and empathy with their consumers.
Customer Service Training Highlights
Course Outline
How to meet customer expectation
Begin with what your clients value.
consider the relationship between customer values and needs. Learn about their wants and service expectations, any areas where your brand may be falling short, and what they see as an amazing experience. The data must then be organized into themes and focal areas in the following stage. Ranking the focal areas according to perceived value is one method of prioritizing them.
Innovative Techniques for Surpassing Client Expectations
Your worth is reflected in the experience you produce, not in your rate.
Improve Client Engagement
Customers want brands to be aware of their particular wants and needs. They provide personal information to their preferred brands in the hopes that it would result in more relevant experiences.
Reinvent Your Customer Experience Based on Customer Needs, Not the Competition:
To improve your customer experience, you must first discover more about your customers. Try to comprehend your customers' lives, jobs, and motivations. What are the surrounding emotional, social, and identity-related factors for your customer? Create fresh inquiries for your clients that are essential to gaining a comprehensive grasp of them. Utilize the fresh perspective to come up with inventive solutions to satisfy and exceed the expectations of your clients. Create services that will leave customers with a positive impression and that are consistent with the company's ideals.
Develop Experiences with Your Clients
Engaging customers to create a fantastic customer experience is the best way to go about it. Throughout their customer journey, invite customers to provide feedback on their positive experiences and areas for improvement.
Who Should Attend
Senior marketing directors or managers
Relationship managers and
Customer relationship managers
Professionals in customer service, supervisors,
Team leaders, and managers
Sales experts, salespeople, and sales analysts
Entrepreneurs and founders of startups
Trainers Available for:
In-House Trainings
Online Training
2 Hours Crush Program
Half  Day Program
One Day Program
Two Days Full Program
Training Techniques
Power point Presentations
Engaging conversations
Case studies
Exercises in solving problems
Focus Group Conversations
Games in Management
Skits and modeling the part