Exceptional Service Skills for Technical People / Support Trainers in Kenya

Course Overview
Exceptional Service Skills for Technical People/Support – Classroom or Live Virtual ClassroomDo you occasionally find it difficult to communicate with non-technical people? Would you be interested in learning how to provide effective customer service? Beyond only having specialized knowledge, providing good helpdesk technical support also requires effective interpersonal and teamwork skills in order to address problems quickly and effectively.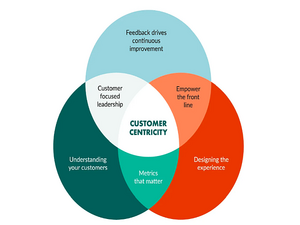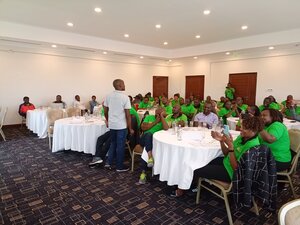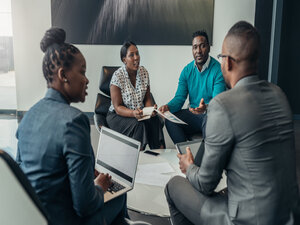 Course  Objectives
After finishing this course, students will be able to:

Create a world-class customer experience for both internal and external clients.
Efficiently identify technical issues and provide workable solutions to keep users productive.
To facilitate information sharing and internal communication, add detailed notes to tickets.
Recognize the negative effects that technological difficulties are having on the user's capacity to continue working and being productive.
Manage user expectations promptly, and provide negative news in a way that prevents needless escalation
Organizational advantages
After successfully completing the Customer Service Excellence Course, participants contribute to their organization in the following ways:
The company will be able to keep clients for a long time, which will lower the cost of customer acquisition.
Customers that receive exceptional service are more likely to refer the company to others, which promotes business growth.
Businesses can get a competitive advantage in their sector by providing excellent customer service.
Staff who have received the most recent training and resources are more empowered and motivated. They are able to create stronger bonds with their clients, which is advantageous to both the client and the staff.
Increased sales will help the company become more profitable.
Create a favorable brand and reputation in the marketplace as a company that values its customers.
Personal advantages
Participants will gain the following benefits personally after completing the Customer Service Excellence training course:
Sales agents who have greater knowledge and skills typically handle challenging situations in a much more professional manner. This gives them more power and inspires them to work harder.
boosting the spirits of the sales staff because they will be more productive because they will be better prepared
improved listening and communication abilities
acquiring a growing range of customer service abilities that will help them advance their careers
Participants will be better equipped to meet their goals on schedule by developing an emotional connection and empathy with their consumers.
Customer Service Training Highlights
Course Outline
Service Guidelines
Service Standard Definition
Taking Care of Client Expectations
How to Deliver Bad News and Proactively Say "No"
Giving Diplomatic Recommendations Managing Simple Fixes and Technical Task Prioritization
How to Manage Constant Breaks
Addressing Non-Technical Audiences
Keeping Users Informed and Effectively Educating Them
Managing Your Own and Your Customers' Impatience
Who Should Attend
Technical professionals with all levels of expertise and seniority who communicate verbally, in writing, and over the phone with both internal and external customers (colleagues, clients, suppliers, users).
Trainers Available for:
In-House Trainings
Online Training
2 Hours Crush Program
Half  Day Program
One Day Program
Two Days Full Program
Training Techniques
Power point Presentations
Engaging conversations
Case studies
Exercises in solving problems
Focus Group Conversations
Games in Management
Skits and modeling the part