Course Overview
When board members and business leaders, both executive and non-executive, have a solid command of financial terminology and processes, they improve their capacity to debate, scrutinize, and evaluate plans and proposals. A solid foundation in financial literacy is essential for the Board to be able to prioritize concerns, make better decisions, and take advantage of opportunities.
This course is designed to give board members, company executives, and senior professionals who have little to no formal finance training the skills and knowledge they need to analyze and question financial data that is pertinent to the board of directors.
The training is extremely interactive and takes into account the individual experiences of each delegate. To bring the sessions to life and aid participants in visualizing the concepts being discussed, numerous case stories from the world of business are included.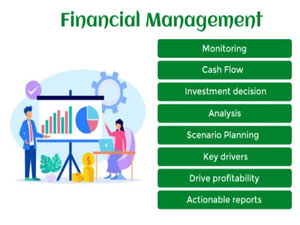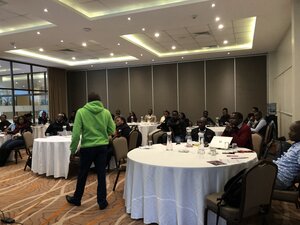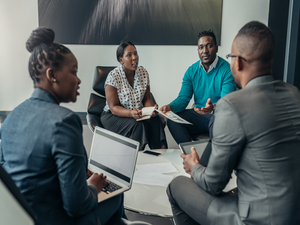 Course  Objectives
Recognize budgeting and financial planning
Recognize the foundations of financial accounting.
read and analyze financial reports
Manage costs and cash flow efficiently.
Putting in place efficient internal control mechanisms
Make wise and reliable financial choices.
Apply strategic financial management to improve the effectiveness of budget execution.
To promote better decision-making, conduct cost analysis and apply strategic management and costing principles.
Organisational Benefits
Gain from educating your staff about the definition and significance of board effectiveness in businesses, especially if it has any bearing on the main goals, values, mission, and vision of your company.
Concentrate and target your efforts on the protocol and practices of the Board of Directors.
By ensuring a connection between the board and operational employees, the business may strengthen its synergy, which will raise employee morale and boost productivity.
Critically evaluate your organizational capabilities in terms of conformity with the aforementioned principles by conducting a gap analysis and performance audit.
Personal Benefits
Enhance your performance through increased productivity and enhanced communication with your operational personnel by becoming aware of the effects and long-term benefits of adhering to board norms and procedures.
Understanding the Board Practice Principles
Participate in productive discussions about the subject to enhance organizational capability and communication in general.
Put your knowledge about the effects of board effectiveness in your organization's context and integrate it.
Demonstrate knowledge of and comprehension of the key tenets governing the execution of board effectiveness. Training
Recognize the many individuals, institutions, and organizations that interact with the Board of Directors in an organization, as well as their roles, functions, and responsibilities.
Determine and assess the primary flaws that contribute to your organization's board's inefficiency.
Governance and Board Development Training Highlights
Course Outline
Financial Management Overview
Financial Management's Purpose
Financial Management's Goals
Responsibilities of a finance manager
Management of finances is crucial
Capitals of finance are organized.
Working capital administration
Mobilization of resources
A review of financing possibilities
Financial Preparation
Setting financial goals and objectives
Collecting and analyzing financial data
Creating a financial strategy
Putting the financial planning into practice and reviewing it.
Financial Management Budgeting
Recognizing the budgeting procedure
Budget types and functions
Budget creation
Budgetary control
Monetary restrictions or requirements
Cash Flow Control
Predicting cash flow
Consolidated budgets and planning for essential expenses
Cash flow components
Money vs. profit
Managing money
Management of bank accounts
Controlling costs
Recognizing different cost kinds
Components of price
Costing services and products: cost structures and methodologies
Procurement
Cost distributions
Reporting on Finance and Management
Financial reporting's importance
Knowing the components of financial statements
Income statement, balance sheet, and cash flow statement are all financial statements.
Handling of accounts
Financial Performance Measurement
Overview of Financial Analysis
Financial analysis procedures
Monetary ratios
Budget oversight
Cash flow analysis
Systems for Internal Control in Financial Management
Financial management procedures for organizations
Audit's function
monetary fraud
Cross-approvals for financial spending
Project financial management includes risk management.
Adding Management Reports
Identifying the essential success criteria for a company
Measuring affordability, effectiveness, and efficiency
Key Performance Indicators Development
Balanced scorecard usage
Who Should Attend
Senior marketing directors or managers
Relationship managers and
Customer relationship managers
Professionals in customer service, supervisors,
Team leaders, and managers
Sales experts, salespeople, and sales analysts
Entrepreneurs and founders of startups
Trainers Available for:
In-House Trainings
Online Training
2 Hours Crush Program
Half  Day Program
One Day Program
Two Days Full Program
Training Techniques
Power point Presentations
Engaging conversations
Case studies
Exercises in solving problems
Focus Group Conversations
Games in Management
Skits and modeling the part