Delivering a Five-star Customer Experience

Course Overview
"Be our guest. Be our guest. Test our service by using it. Cherie, just wrap your napkin around your neck and we'll take care of the rest. We solely exist to serve, whether it be the soup of the day or hot appetizers." You might also remember the amazing animated dancing and the joy displayed by each character if you can remember the Beauty and the Beast musical routine. In hospitality, strong service choreography and excitement are crucial, much like in movies. The ins and outs of guest interactions and what it takes to provide excellent service are covered in this course.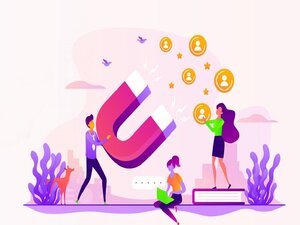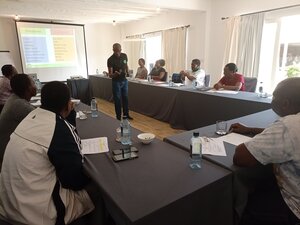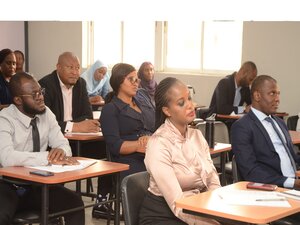 Course  Objectives
Participants should be able to after the program to:
Tell visitors what to anticipate
Describe what "courtesy," "flexibility," "responsiveness," and other qualities possessed by top service providers look and sound like.
Describe how to behave "on-stage" and "off-stage."
When interacting with consumers who are irate, outraged, or disappointed, exhibit excellent communication skills.
Organize a site audit.
Better control over stress associated with service.
The course's main takeaways are highlighted in the outline that follows. We will adapt the content in your training program as necessary to achieve your company goals. Before the session, we will deliver a copy of the participant materials to you upon request (s).
Organizational advantages
After successfully completing the Customer Service Excellence Course, participants contribute to their organization in the following ways:
The company will be able to keep clients for a long time, which will lower the cost of customer acquisition.
Customers that receive exceptional service are more likely to refer the company to others, which promotes business growth.
Businesses can get a competitive advantage in their sector by providing excellent customer service.
Staff who have received the most recent training and resources are more empowered and motivated. They are able to create stronger bonds with their clients, which is advantageous to both the client and the staff.
Increased sales will help the company become more profitable.
Create a favorable brand and reputation in the marketplace as a company that values its customers.
 Personal advantages
Participants will gain the following benefits personally after completing the Customer Service Excellence training course:
Sales agents who have greater knowledge and skills typically handle challenging situations in a much more professional manner. This gives them more power and inspires them to work harder.
boosting the spirits of the sales staff because they will be more productive because they will be better prepared
improved listening and communication abilities
acquiring a growing range of customer service abilities that will help them advance their careers
Participants will be better equipped to meet their goals on schedule by developing an emotional connection and empathy with their consumers.
Customer Service Training Highlights
Course Outline
The Foundations of Customer Service from "Our House Is a Very, Very, Very Fine House"
Poor service is the fastest way to destroy a customer's experience at a place. Participants in this opening conversation will talk about their service experience.
Beyond the features like architecture, décor, amenities, or scenic beauty, there are other aspects like what makes customers happy to visit certain hospitality and what influences their opinion of the place and its staff.
The Sound and Look of Hospitality: Attitude, Actions, and Appearance A five-star experience requires consistently excellent service for the customers. In this section of the class, we will examine the path taken by the visitors and decide what should happen at each stop. Next, we'll define the demeanor that employees should exhibit, the behaviors that they should exhibit, and the mindset they ought to have when speaking with customers.
Who's in Our Beds? : Personalized Service
It is a people business, hospitality. The experience each visitor has will be improved the better your staff members' communication abilities are. We will examine several consumer groups and how to cater to their various wants in this seminar part. Additionally, we will create several profiles and solution plans for each.
The Extra Mile: Little Things That Matter
The topic of our next conversation is the tiny things that can make the difference between a terrific and simply "good" customer service experience. Participants will identify the specific extras they can add to their collection of service tools in this round of the program.
Forecasting by analyzing customer satisfaction levels
In a hospitality setting, being able to assess customer satisfaction is a vital ability that can assist foresee or avert issues. In order to prevent trouble from starting, the facilitator will demonstrate how to "read" your customers throughout this portion of the training. The class also covers how to recognize changes in voice tone as a sign of an impending verbal assault and how to read others' facial expressions and body language.
How to Calm Those Who Would Blow the House Down: If They Huff and They Puff
It is on the property. "There is no fee" "We'll move you to a different room." "I'll handle that, no problem. Even offerings like this aren't always sufficient to calm the ruffled customers' feathers. Some people will be unhappy no matter what you do. There are techniques to make others who could momentarily become agitated by certain unpleasant conditions feel better. Participants will discover strategies for dealing with poor customer service and service disruptions during this training session.
 Steps for Effective Stress Reduction Before the Next Wave Reached Shore
Not all visitors are simple. Even yet, personnel who are not able to move beyond interactions with tough customers will find themselves was worn out and unable to give service of any helpful to their visitors. The participants learn useful techniques for reducing stress from this component. Employees can learn how to de-stress and concentrate their energies on providing the greatest service to customers by taking a few minutes to follow some basic instructions.
A Self-Improvement Plan under New Management
In this last section of the training program, participants will create a personal action plan for enhancing their customer service abilities. Their unique lists will serve as a quick reference to help them and their company surpass customers' expectations based on a set of both short- and long-term goals.
Participants will leave the program with a strong understanding of what makes outstanding customer service, particularly in the hospitality sector. They will understand how to offer such services, how to deal with obstacles that aren't always within their control, and how to address unhappy clients.
Who Should Attend
Senior marketing directors or managers
Relationship managers and
Customer relationship managers
Professionals in customer service, supervisors,
Team leaders, and managers
Sales experts, salespeople, and sales analysts
Entrepreneurs and founders of startups
Trainers Available for:
In-House Trainings
Online Training
2 Hours Crush Program
Half  Day Program
One Day Program
Two Days Full Program
Training Techniques
Power point Presentations
Engaging conversations
Case studies
Exercises in solving problems
Focus Group Conversations
Games in Management
Skits and modeling the part