Delivering Customer Service for Better Patient Satisfaction

Course Overview
The pressure that healthcare professionals face is unlikely to go away very soon, regardless of what the government does. This course focuses on the people skills healthcare professionals need to learn to achieve high patient satisfaction ratings. The curriculum deals with service issues unique to healthcare settings. People who don't frequently sit at a desk will find it incredibly interactive and interesting throughout the class.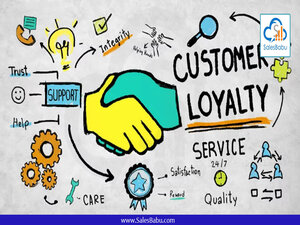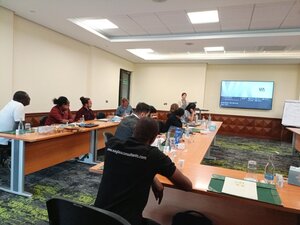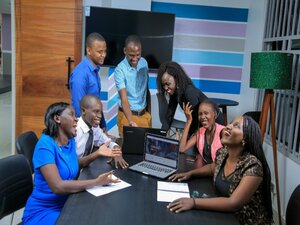 Course  Objectives
Participants should be able to after this training to:
Make a distinction between healthcare customer service and other service contacts. Describe the relationship between patient satisfaction ratings and customer service.
Describe the differences between behavior on and off stage.
Identify obstacles to providing excellent customer service.
Attend to patients and their family's needs.
Exhibit empathy.
Lower patient anxiety and ambiguity
reassuring irate patients and their families.
Manage your job stress well.
Create a plan of action to enhance their customer service abilities.
The course's main takeaways are highlighted in the outline that follows. We will adapt the content of your training program as necessary to achieve your company goals. Before the session, we will deliver a copy of the participant materials to you upon request (s).
Organizational advantages
After successfully completing the Customer Service Excellence Course, participants contribute to their organization in the following ways:
The company will be able to keep clients for a long time, which will lower the cost of customer acquisition.
Customers that receive exceptional service are more likely to refer the company to others, which promotes business growth.
Businesses can get a competitive advantage in their sector by providing excellent customer service.
Staff who have received the most recent training and resources are more empowered and motivated. They are able to create stronger bonds with their clients, which is advantageous to both the client and the staff.
Increased sales will help the company become more profitable.
Create a favorable brand and reputation in the marketplace as a company that values its customers.
Personal advantages
Participants will gain the following benefits personally after completing the Customer Service Excellence training course:
Sales agents who have greater knowledge and skills typically handle challenging situations in a much more professional manner. This gives them more power and inspires them to work harder.
boosting the spirits of the sales staff because they will be more productive because they will be better prepared
improved listening and communication abilities
acquiring a growing range of customer service abilities that will help them advance their careers
Participants will be better equipped to meet their goals on schedule by developing an emotional connection and empathy with their consumers.
Customer Service Training Highlights
Course Outline
Be Patient: Understanding the Differences in Healthcare Customer Service
Most patients who visit a doctor or other healthcare professional would choose to be somewhere else if they had the option. Many people are unwell, some are terminally ill, some are worried about their finances, and some are witnessing the suffering of their loved ones. This opening discussion examines the service issues unique to the healthcare industry as well as the demands that patients and their families place on their healthcare professionals.
Being present and giving clients your whole attention
Nothing in today's world of constant distractions communicates "you matter and I'm here to help" like giving someone your full attention. We will discuss what undivided attention in diverse roles looks and sounds like in this section of the program. Participants will learn methods for eliminating interruptions, establishing rapport, displaying empathy, and putting patients and their families at ease through a series of exercises.
Be courteous by acting with decency.
Great service providers always treat patients and their families with respect, regardless of the circumstance or whether they have earned it. The workshop part explains the rules of etiquette and the distinction between behavior on and off stage. Participants in this section of the course should establish a distinct understanding of what conduct belongs in the workplace and what belongs in one's free time.
Be Proactive: Inform Others of Your Plans and Future Plans
The two pillars of proactive behavior are informing people and fixing issues. The anxiety people experience when they are kept in the dark and the annoyance they feel when obvious concerns are disregarded are also topics covered in this segment of the presentation. Patients and their families feel much less stress when they are informed about what to expect, whether it be about wait times, where to go to find a la, or an upcoming treatment. Additionally, people are more at ease when they observe the providers addressing such blatant issues as an overflowing trash can, an unorganized waiting area, or loud personnel conversations. Participants should have gained an understanding of the value of being proactive and what it appears to be returning to work.
Be Positive When Handling Difficult People and Situations
Healthcare environments may be hectic, crowded, unsettling, and stressful for both patients and staff. In this section of the course, we'll look at challenging situations and ways for soothing agitated people, deescalating tense situations, and working toward workable solutions.
Be Resistant to Pressure: Stress Management
Workplace stress can be caused by juggling extra tasks, dealing with challenging patients, or trying to train a colleague in a short amount of time. Stress affects everyone equally, even those who are successful. The distinction is that they know how to use it. The course's last section examines mental and physical strategies for being alert and professional despite a chaotic environment.
Participants should leave this healthcare customer service training workshop knowing the fundamentals of excellent service in a medical setting, the distinction between behavior on and off stage, and the significance of being present, polite, proactive, positive, and able to handle pressure on the job.
Who Should Attend
Senior marketing directors or managers
Relationship managers and
Customer relationship managers
Professionals in customer service, supervisors,
Team leaders, and managers
Sales experts, salespeople, and sales analysts
Entrepreneurs and founders of startups
Trainers Available for:
In-House Trainings
Online Training
2 Hours Crush Program
Half  Day Program
One Day Program
Two Days Full Program
Training Techniques
Power point Presentations
Engaging conversations
Case studies
Exercises in solving problems
Focus Group Conversations
Games in Management
Skits and modeling the part