Course Overview
The primary goals of the training will be to increase managerial effectiveness and produce team leaders in all areas. In order to maximize team performance and income, sales professionals will be prepared with the core hiring, training, development, and management approaches. Participants will leave this training with a clear action plan and the resources they need to manage a productive sales team.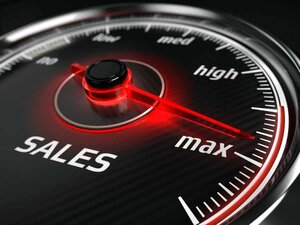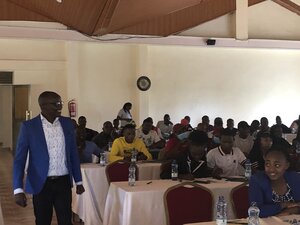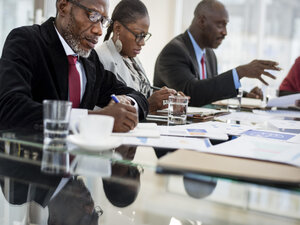 Course  Objectives
learn about fresh sales trends
Examine your own SWOT analysis.
Examine business and sales tactics.
Gaining a grasp of time and stress management techniques will increase productivity.
Determine their own management and leadership abilities
Hone their negotiation abilities both within and externally
Learn tactics find and nurture the best talent
Hone their mentoring and coaching abilities
Control sales efforts well.
Learn how to set SMART goals.
Examine the significance of lifelong learning and development.
Develop emotionally savvy teams by learning how to.
Organizational advantages
Creating a marketing intelligence system using the relevant data
Ensuring effective administration of integrated marketing communications
Improved after-sales and sales services
Increased market share increased likelihood of sticking out from the competition improved market image development
Greater likelihood of repeat business
Collecting more effective sales promotion methods
 Personal advantages
Being more capable in the role of selling
Having the ability to explain and demonstrate products
Timely reaching set sales goals
Recognizing the value of preparation before making a transaction
Collaborating with employees from many areas around the firm
Analysis of statistical data to enhance understanding of consumer base and historical sales
Sales Training Highlights
Course Outline
Sales Issues and Solutions
New sales trends
Individual SWOT evaluations
various positions for salespeople
Knowledge of corporate, company, and market-level strategies
Preparing, executing, and evaluating business strategy
Forecasting sales
Cross-functional cooperation is important.
Managerial effectiveness
Styles of sales management
Sales management
Timing and individual productivity
Stress reduction
Delegation technique
Establishing productive working connections
Effective techniques for internal and external negotiations
Development of Sales Talent
Preparing sales professionals for managerial positions
Finding the proper talent and conducting evaluations
Delivering constructive criticism retaining employees and minimizing turnover
Recognizing team and learning style differences
Managing both strong and weak performers
Enhancing the team's business savvy and strategic thinking
Mentoring and coaching
Performance Management for Sales
The control of sales activity
Key performance indicators for evaluating the effectiveness of sales
Achieving cycle management mastery
Increasing cross- and up-selling
To increase repeat business
SMART sales targets are established and managed.
Creating sales incentives and constructive competitions to inspire and motivate your team
Developing a Successful Sales Culture
Fostering a culture of lifelong learning
Building emotional intelligence within teams
Enhancing group cooperation
Flexibility and agility
Action preparation
Who Should Attend
Senior marketing directors or managers
Relationship managers and
Customer relationship managers
Professionals in customer service, supervisors,
Team leaders, and managers
Sales experts, salespeople, and sales analysts
Entrepreneurs and founders of startups
Trainers Available for:
In-House Trainings
Online Training
2 Hours Crush Program
Half  Day Program
One Day Program
Two Days Full Program
Training Techniques
Power point Presentations
Engaging conversations
Case studies
Exercises in solving problems
Focus Group Conversations
Games in Management
Skits and modeling the part