Managing Customer Feedback

Course Overview
You like me! You genuinely enjoy me! There is nothing better than experiencing the love of those who appreciate our work, to paraphrase Sally Field. The majority of us who provide services are aware that happy clients recommend you, are loyal to you, increase your revenue, or, in the case of government suppliers, benefit the taxpayers. This course focuses on choosing what to measure based on customer feedback. deciding when to measure, being knowledgeable about how to measure, listening to criticism, and monitoring changes over time. Participants who can influence how data is measured, addressed, and monitored are most suitable for the program.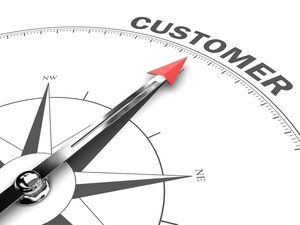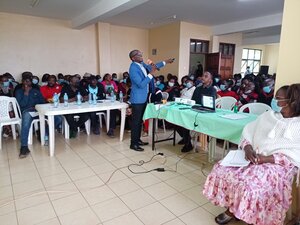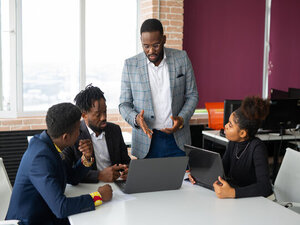 Course  Objectives
Participants should be able to after the program to:
Explain the components of service that are crucial to your company and why you think they should be evaluated.
Outline the most effective methods for creating and gathering survey data.
Create a survey.
Describe substitutions for conventional questionnaires.
Exhibit how to react professionally to both favorable and negative criticism.
Know where to look online for reviews.
Make a strategy for monitoring changes over time.
The course's main takeaways are highlighted in the outline that follows. We will adapt the content of your training program as necessary to achieve your company goals. Before the session, we will deliver a copy of the participant materials to you upon request (s).
Organizational advantages
After successfully completing the Customer Service Excellence Course, participants contribute to their organization in the following ways:
The company will be able to keep clients for a long time, which will lower the cost of customer acquisition.
Customers that receive exceptional service are more likely to refer the company to others, which promotes business growth.
Businesses can get a competitive advantage in their sector by providing excellent customer service.
Staff who have received the most recent training and resources are more empowered and motivated. They are able to create stronger bonds with their clients, which is advantageous to both the client and the staff.
Increased sales will help the company become more profitable.
Create a favorable brand and reputation in the marketplace as a company that values its customers.
Personal advantages
Participants will gain the following benefits personally after completing the Customer Service Excellence training course:
Sales agents who have greater knowledge and skills typically handle challenging situations in a much more professional manner. This gives them more power and inspires them to work harder.
boosting the spirits of the sales staff because they will be more productive because they will be better prepared
improved listening and communication abilities
acquiring a growing range of customer service abilities that will help them advance their careers
Participants will be better equipped to meet their goals on schedule by developing an emotional connection and empathy with their consumers.
Customer Service Training Highlights
Course Outline
What to Measure: Value Determination
The services the participants offer, why they matter, and what the organization should measure are the main topics of this introductory conversation. The class will define their top service ideals after completing a series of exercises. Members of the group will then decide how those values manifest themselves in their greatest, worst, and intermediate states.
Best Practices: Recognizing What Works Most Effectively
The best practices for designing surveys and gathering data are covered in the following seminar section. We will cover subjects like survey length, question structure, response construction, the usage of mandatory questions, when to send a survey, how to place requests for feedback, and other challenges connected to creating a reliable feedback mechanism during this section of the session.
Prepare to Write: Creating a Survey
In this section of the program, participants will work in teams to create a questionnaire to assess their performance in relation to the organization's service values armed with knowledge about excellent survey design. Each group will describe its survey, assess it against a checklist, and receive general input from the class after the first design.
Alternatives to Surveys: Focus Groups and Other Methods
Surveys are not always the best way to get information. This portion of the seminar examines problems with survey use, such as survey weariness, and other ways to get data. Participants will gain knowledge about how and when to conduct focus groups, individual interviews, usability tests, and other possibilities outside of the group through a series of interactive discussions.
The Positive, Negative, and Negative: Reacting to Feedback
There's a good probability you'll get feedback if you ask for it. If your company is like the majority, some of it will be good and some won't. No matter what you read or hear, it's critical that you respond appropriately. In this segment of the program, we'll examine a methodology for dealing with both good and negative reviews as well as language that shows customers that their feedback matters and eventually affects how we conduct business.
Monitoring the Internet of Opinion: Unrequested Information It is crucial in the era of social media platforms like Facebook, Yelp, Google reviews, Glassdoor, and others that encourage people to share their experiences with others to keep an eye on and react to what's interacting online. This seminar section discusses where to go for input and the best ways to respond to uninvited ideas.
Control Centers and Dashboards: Keeping Data Organized
A good item can soon become bad if there is too much of it. In this final module of the course, we will examine the significance of information organization, dashboards, and the gathering and comparing of key measurements throughout time. This is particularly true of survey data.
Participants should know how to gauge opinions, how to get feedback, and the best ways to react when customers provide information after completing the program.
Who Should Attend
Senior marketing directors or managers
Relationship managers and
Customer relationship managers
Professionals in customer service, supervisors,
Team leaders, and managers
Sales experts, salespeople, and sales analysts
Entrepreneurs and founders of startups
Trainers Available for:
In-House Trainings
Online Training
2 Hours Crush Program
Half  Day Program
One Day Program
Two Days Full Program
Training Techniques
Power point Presentations
Engaging conversations
Case studies
Exercises in solving problems
Focus Group Conversations
Games in Management
Skits and modeling the part