Course Overview
As a business you need to find a balance between what your customers want more of and what your firm can afford to supply. Customer journey optimization takes into account all of your consumers' touchpoints.  It involves continuously using data to increase customer interactions across all channels. Customer experiences can be improved in many forms including : satisfying customer needs, and increasing customer engagement. It helps to make them effective and advantageous for the client while preventing financial loss for your company.
Not that long ago, in-person or call center communication has defined customer experiences. Today, there is increase in number of digital communication channels which has increased ways in which customer interact with a brand. As a result, customer expectations are constantly evolving and to attract and keep them, brands should deliver exceptional services. This means, meeting today's and tomorrow's customer expectations.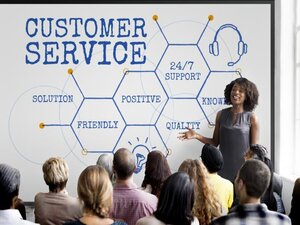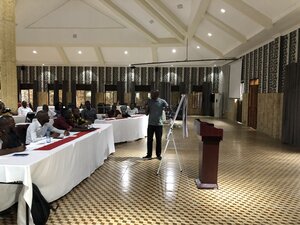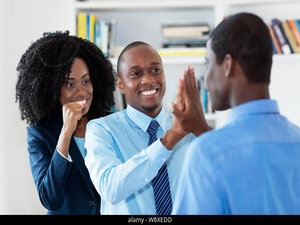 Course  Objectives
Learn the value of providing excellent customer service and how it affects your company.
Recognize the critical impact that psychology plays in offering exceptional customer service.
Make good connections and assume accountability for your client's experiences.
Engage with consumers and pay attention to both spoken and non-spoken indications.
By relating to and empathizing with your customers, you can create enduring relationships.
By attending to their requirements, identify and fix client issues.
Offer customers products and services that go above and beyond their expectations.
Organizational advantages
After successfully completing the Customer Service Excellence Course, participants contribute to their organization in the following ways:
The company will be able to keep clients for a long time, which will lower the cost of customer acquisition.
Customers that receive exceptional service are more likely to refer the company to others, which promotes business growth.
Businesses can get a competitive advantage in their sector by providing excellent customer service.
Staff who have received the most recent training and resources are more empowered and motivated. They are able to create stronger bonds with their clients, which is advantageous to both the client and the staff.
Increased sales will help the company become more profitable.
Create a favorable brand and reputation in the marketplace as a company that values its customers.
 Personal advantages
Participants will gain the following benefits personally after completing the Customer Service Excellence training course:
Sales agents who have greater knowledge and skills typically handle challenging situations in a much more professional manner. This gives them more power and inspires them to work harder.
boosting the spirits of the sales staff because they will be more productive because they will be better prepared
improved listening and communication abilities
acquiring a growing range of customer service abilities that will help them advance their careers
Participants will be better equipped to meet their goals on schedule by developing an emotional connection and empathy with their consumers.
Customer Service Training Highlights
Course Outline
How to Improve Customer Satisfaction in Your Business
Create clever strategies for consumer retention.
You must remember to keep your current clients while working to win new ones. In light of this, it would be wise to review your data and identify the types of consumers who are being kept.
Gain the confidence of your clients.
Customer perception is affected each time they interact with your brand. Because trustworthiness and consumer happiness go hand in hand, it is important to create trust. Delivering goods or services that truly benefit your customer is important for establishing trust, thus you must continuously innovate. You should constantly be on the lookout for the next big thing.
Encourage your staff to deliver first-rate customer
What it really comes down to is who you hire, how you train them, and how you treat them. Empowering your staff is much more than merely telling them what to do. Do your staff members fit into your culture easily?
Your staff members should be well-rounded individuals who can contribute a variety of abilities to the team in order to provide outstanding customer service. Employees who are enthusiastic and have fantastic ideas are more likely to inspire others and satisfy customers.
Request client feedback to make improvements.
Any firm will inevitably receive client grievances, worries, and suggestions; thus, rather than focusing on it, think of customer feedback as a gift. You can use these comments to enhance your offering, customer service, or both.
Employ content marketing and social media methods.
Social networking is now essential in the present digital age. Through various social media sites like Facebook, Twitter, Instagram, and LinkedIn, more and more consumers are engaging with brands and companies.
       Tips that will help to improve customer service
Your marketing efforts will be more successful the more information you have about your target market.
Your company's guiding principle is consumer happiness
The major goal of your business should be to provide outstanding service in order to satisfy your customers.
Create enduring impressions
Customer experience is the ultimate source of sustainable differentiation and the new competitive battlefield.   This claim implies that any business can provide a positive customer experience. Companies today, however, must provide unique and memorable experiences if they want to stand out from the competition.
Adapt your services to your changes if your client base changes.
Who determines what to buy, how to buy it, and most crucially, how he wants to be treated, is your client In order to provide outstanding customer service, you must comprehend the language of your customers
Keeping your customers from being angry will increase their commitment.
Knowing your customers provides your business the advantage of knowing how to handle them.
Who Should Attend
Senior marketing directors or managers
Relationship managers and
Customer relationship managers
Professionals in customer service, supervisors,
Team leaders, and managers
Sales experts, salespeople, and sales analysts
Entrepreneurs and founders of startups
Trainers Available for:
In-House Trainings
Online Training
2 Hours Crush Program
Half  Day Program
One Day Program
Two Days Full Program
Training Techniques
Power point Presentations
Engaging conversations
Case studies
Exercises in solving problems
Focus Group Conversations
Games in Management
Skits and modeling the part