Course Overview
It's a wise investment to invest in improving your organizing abilities, which are essential for most professionals. An organized employee exudes professionalism and fosters trust among coworkers and clients. While keeping your desk organized lessens hassle and stress.
Enroll in this exciting Organizational Skills training course to become better. The training gives you the understanding and practical experience you need to make better use of your time. In the shortest amount of time possible, I will also assist you in being more productive. You will be able to handle unforeseen occurrences with professionalism after the course, organize your daily tasks more effectively, and clear your workplace of messed-up paperwork.
These abilities include establishing structure and order, increasing productivity, and classifying jobs into those that need to be done right now and those that can wait, be assigned to someone else, or even be eliminated. By keeping these abilities strong, one can lessen the likelihood of acquiring bad work habits including procrastination, clutter, misunderstandings, and inefficiency.
Managers seek out workers who can maintain their work and desks orderly and who can rapidly adapt to an organization's structure. Participants in this training course gain an understanding of and assess their routines and behaviors. Prioritizing, planning, and organization will be the main topics. Additionally, it aids in locating and getting rid of productivity and organizing barriers like procrastination.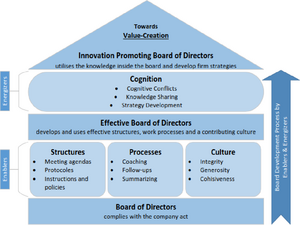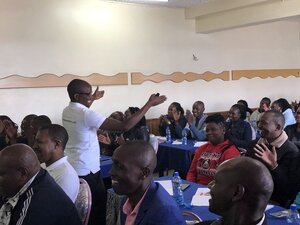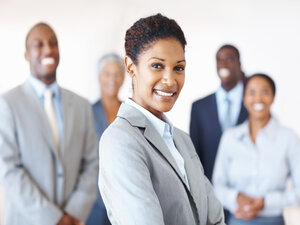 Course  Objectives
Clear the clutter.
Put everything where it belongs.
List your top priorities.
Prioritize your work.
use the 80/20 rule
Employ a master calendar.
Set reasonable due dates.
Eliminate or curtail time wasters
handle situations that are beyond their control
Be reliable.
Utilize paper and electronic storage
Organize the workspace
Avoid putting things off.
Sort the inbox.
Be obedient to maintain organization.
Management & Supervisory Training Highlights
Course Outline
Lesson 1: Starting Items for Housekeeping
Goals of the Pre-Assignment Review Workshop
The Action Plan for Parking Lots
Lesson 2: Keep Your Work Area Organized
Keeping Things Close to Hand, Recognizing Your Audience, and Only Working on Current Projects
How to Set Up Your Drawers
Organize Your Workflow into a System
editing and enhancing your speech
Lesson 3: Get Rid of Clutter
Simply do it; you are not required to save everything.
A Place for Everything and Everything in its Place: How to Keep, Donate, and Trash
Lesson 4: Procrastination-Reducing Strategies
Frog, Eat That!
Take Away Distractions
Provide a Treat for Yourself and Break Up Big Tasks
Lesson 5: Set priorities
Important/Urgent Matrix to Record It
Task-divided 80/20 Rule
Lesson 6: Organizing Your Inbox
Message Hierarchy and Folder Setting Delivery Rules
Deal with Email Immediately Highlight and Flag Important Items
Lesson 7: Scheduling Your Time
Make Deadlines on a Master Calendar
Eliminate or reduce the time Wasters
Lesson 8: Avoid the Causes of Disorganization
Coping with Things Outside of Your Control
Keeping Bad Habits Consistency Lack of a Schedule Lack of Consistency
Lesson 9: To-Do Lists
Employ a day planner.
Finish the task at hand and concentrate on the crucial
 Lesson 10: Discipline is the Key to Stay Organized Do quick tasks right away
Lesson 11: Paper and Paperless Storage
Find a system that works for you, and then be consistent with it.
Establishing Archives
Lesson 12: Concluding Remarks from the Wise Parking Lot Lessons Accomplished Finishing Action Plans and Evaluations
Who Should Attend
Senior marketing directors or managers
Relationship managers and
Customer relationship managers
Professionals in customer service, supervisors,
Team leaders, and managers
Sales experts, salespeople, and sales analysts
Entrepreneurs and founders of startups
Trainers Available for:
In-House Trainings
Online Training
2 Hours Crush Program
Half  Day Program
One Day Program
Two Days Full Program
Training Techniques
Power point Presentations
Engaging conversations
Case studies
Exercises in solving problems
Focus Group Conversations
Games in Management
Skits and modeling the part