Course Overview
Performance Evaluation A strategic way to ensure an organization's efficacy and efficiency is through training. You must similarly evaluate at the organizational, departmental, or employee levels. As a result, the purpose of performance evaluation is to guarantee that all corporate goals are being met satisfactorily.
You will employ useful tools like SMART goal planning, performance evaluations, and 360-degree feedback in this situation. You will be taught best practice techniques, for instance, so that you can use them to oversee the performance of your team.
Therefore, performance management is not a method that a firm uses to "micro-manage" its people in a way that prevents their professional development. So, the best way for you and your team to conduct performance appraisals is with the aid of performance appraisal training.
An efficient performance review process assists management in making decisions related to tasks such as salary administration, discipline, and promotion. By addressing performance difficulties, long-term problems, such as legal liability, can be avoided. Performance criteria are applied correctly by designing a personalized performance review program and instructing workers on its use. In the end, increased employee performance lowers costly errors, boosts productivity, and inspires all staff to reach strategic objectives.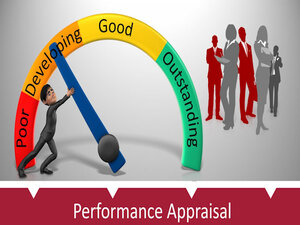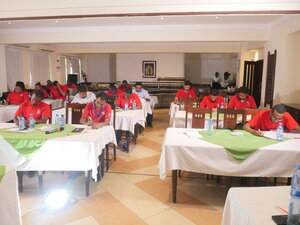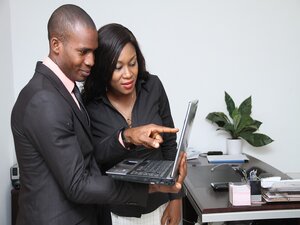 Course  Objectives
What is performance management?
Analyze how performance management functions and the instruments that enable it.
Analyze the three performance management phases.
Evaluate the success of each step.
Implement effective goal-setting and learn how to incorporate it into performance management.
Practice providing performance management comments.
Discuss ways to engage individuals differently depending on where they are in the Kolb Learning Cycle as you interpret it.
Learn more about the effects of strong motivation at work.
Create a performance plan and a performance log.
Management & Supervisory Training Highlights
Course Outline
Lesson 1: Starting the Workshop Goals
Lesson 2: What is performance management?
"The Basics" (I).
What Is the Process of Performance Management?
Tools
Lesson 3: The Fundamentals (II)
Three-Phase Process Evaluations
Performance Evaluation
Lesson 4: Goal Setting SMART Goal Setting Specific Goals
Measurable Objectives
The Reachable Goals
Realistic Objectives
Timely Objectives
Lesson 5: Monitoring Results
Setting Performance Objectives
Planning Strategically
Job Evaluation
Making Objectives
Lesson 6: Degree Feedback
360 Degree Feedback: What Is It?
Customary Performance Reviews
Lesson 7: The Components Case Study
 Lesson 8: Kolb's Learning Cycle Experience Observation Conceptualization Experimentation
 Lesson 9 – Motivation Key Factors Competency Assessment Defined Implementation Final Destination
The Motivation Organization's Personal Motivators Identification
Assessing and adapting
Lesson 10: The Performance Journal: Record Your Objectives and Successes
Connecting with Your Managers or Employees
Putting a Performance Coach in Place
Maintaining Focus Case Study
Lesson 11: Prioritizing Goals and Desired Results in a Performance Plan
Study of a Measure Evaluation Case
Lesson 12: Concluding
Who Should Attend
Senior marketing directors or managers
Relationship managers and
Customer relationship managers
Professionals in customer service, supervisors,
Team leaders, and managers
Sales experts, salespeople, and sales analysts
Entrepreneurs and founders of startups
Trainers Available for:
In-House Trainings
Online Training
2 Hours Crush Program
Half  Day Program
One Day Program
Two Days Full Program
Training Techniques
Power point Presentations
Engaging conversations
Case studies
Exercises in solving problems
Focus Group Conversations
Games in Management
Skits and modeling the part