Course Overview
The ideal blend of theoretical knowledge and real-world presentation skills is achieved in presentation skills training.
The participants of this course will learn how to effectively understand presentation tactics while utilizing a variety of visual aids, the most recent presentation tools, and numerous practical hands-on ways. Throughout the course of the day, participants will have multiple opportunities to deliver and rehearse their presentations.
Every person should be able to deliver a presentation effectively in the workplace. A message may be communicated and an audience can be influenced in lasting ways with the help of effective delivery and presence, giving presenters a sense of assurance that permeates every facet of their job.
Training in presentation skills will include sessions that will be filmed, allowing the trainer to offer their input. However, in addition to presentation theory and practical methods, Additionally, you'll develop effective material use skills. Additionally, you will improve your presentation skills and learn the "do's" and "don'ts" of using presentation aids.
Tips for making presentations effectively will be provided in this session. Our courses give you the skills and knowledge you need to speak effectively and competently to a variety of audiences. View the special and useful modules we provide to discover more about presenting powerful presentations right now.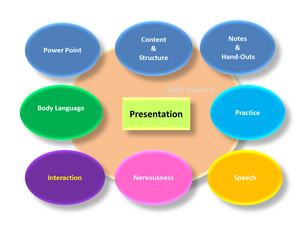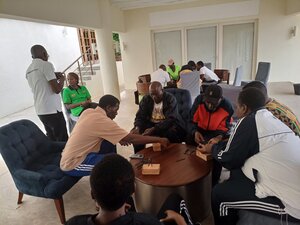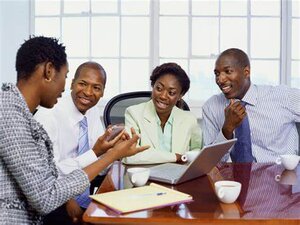 Course  Objectives
Recognize the significance of understanding your audience.
Prepare a compelling presentation.
Face your fears
Successfully starting and concluding a presentation
Understand a powerful presentation structure
capturing and holding the audience's interest
gaining the support of your audience and establishing your credibility
Using your voice, stance, eyes, and hands appropriately Handling Q & A
Management & Supervisory Training Highlights
Course Outline
Lesson 1: Introduction
Introduction to Communication and Presentation Skills
The Presenter's Responsibility Listening Techniques
Remember and Hold On
Lesson 2: Creating the Presentation
Set attainable goals
know who they are
Presentation of Information Mind Mapping for Content
Create content by using the "IT Method"
Increasing the Format / Structure of Content Presentation
Practical: Establish objectives, gather information, organize it, and season your presentation.
Lesson 3: Setting Yourself Up
Face the phobia
Organize your surroundings.
Avert Techno-Terrors
practicing some useful advice
Practical: Give your presentation to one person at a time (Run- through)
Lesson 4: Delivering the Presentation
What affects people the most?
Eye contact & Body Language
Utilizing voice
How to Manage Q&A Sessions
Managing Difficult Clientele
Avoid these delivery practices
Practically deliver your presentation. A recording of the presentation and written comments will be made
Who Should Attend
Senior marketing directors or managers
Relationship managers and
Customer relationship managers
Professionals in customer service, supervisors,
Team leaders, and managers
Sales experts, salespeople, and sales analysts
Entrepreneurs and founders of startups
Trainers Available for:
In-House Trainings
Online Training
2 Hours Crush Program
Half  Day Program
One Day Program
Two Days Full Program
Training Techniques
Power point Presentations
Engaging conversations
Case studies
Exercises in solving problems
Focus Group Conversations
Games in Management
Skits and modeling the part