Course Overview
Many of us may still clearly recall the height of the commercial. A group of hosts who pitched products marketed As-Seen-On-TV miracles worth millions of dollars, from chicken roasters to devices that could sew rhinestones onto garments. And whether or not you purchased his goods, you had to respect Ron Popeil's talent at making whatever he was selling the center of attention. People who use product demonstrations as a sales tactic should attend this course. The course covers a variety of topics, including what constitutes a strong product demonstration, audience comprehension and appointment setting, conducting one-on-one and one-to-many demos, engaging customers in person and virtually, using stories to create mental movies, and assisting an audience in visualizing using a product regardless of whether they have previously seen anything similar.
Course outcomes
Give guidelines for creating effective product demos.
Describe the ideal ways to do an offline or online demo.
Offer a number of checklists
Offer strategies for utilizing narratives and promoting audience participation.
Offer wording that will advance prospects to the following stage of the sales cycle.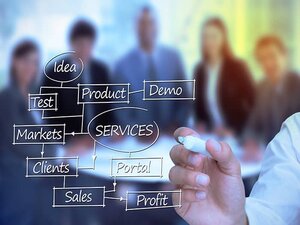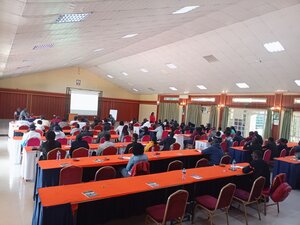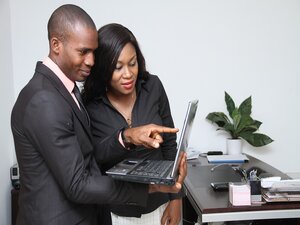 Course  Objectives
Describe the components of a powerful product demonstration.
elicit a response from customers and hold audience interest.
Both in advance and on the spot, research an audience.
Focus on their customers and their product.
During their demonstrations, tell stories.
Describe new innovations that clients have not yet experienced.
Organizational advantages
Creating a marketing intelligence system using the relevant data
Ensuring effective administration of integrated marketing communications
Improved after-sales and sales services
Increased market share increased likelihood of sticking out from the competition improved market image development
Greater likelihood of repeat business
Collecting more effective sales promotion methods
 Personal advantages
Being more capable in the role of selling
Having the ability to explain and demonstrate products
Timely reaching set sales goals
Recognizing the value of preparation before making a transaction
Collaborating with employees from many areas around the firm
Analysis of statistical data to enhance understanding of consumer base and historical sales
Sales Training Highlights
Course Outline
What Constitutes a Great Demonstration?
Review of numerous well-known product demonstrations is the first segment of this program. Participants will assess many films in teams and explain why each one functions as effectively as it does. The class will then develop the first of a number of checklists they will use later in the day to assess their own efforts at product demonstration.
Understanding Need and Understanding the Audience
Demonstrators of products occasionally have the luxury of studying potential customers before a demo. Sometimes they must pick things up along the way. For each scenario, we will create a process map during this portion of the session. Additionally, we'll go over strategies for organizing demonstrations and how to dispel reservations about making an appointment.
Customer Segments: Active Clientele Buy more
One-to-one and one-to-many forms are equally acceptable for product demos. These days, they can take place both physically and online. This section of the program examines the modifications that demonstrators must make for a variety of settings. Along with these demonstration tactics, we'll also discuss engagement ways to start a conversation early on, whether the demonstration takes place in a physical location or online.
Storytime: From Boring to Exciting
Every product has a story that might help potential customers form an emotional connection with it even if it is not immediately attractive to them. The workshop's focus in this section is on product stories, including where to discover them, how to create them, and  when to use them during the demonstration process.
Demonstration Don'ts: Don't Take $200
It can be far worse to witness a poor product demonstration than to wait for hours for paint to dry. At least, watching latex while relaxing offers a chance to unplug. On the other side, a poor demo is just painful. This workshop section examines show-stopping errors and fixes to prevent them. This section of the program examines a variety of mistakes that might ruin a sale, from defective equipment and endless excuses to over-explaining and data dumps.
Final Discussions: Next Steps
The objective of any demonstration, regardless of the product, is to move prospects to the following step, whatever it may be. We will discuss closing language and strategies for advancing prospects in this section of the course.
Who Should Attend
Senior marketing directors or managers
Relationship managers and
Customer relationship managers
Professionals in customer service, supervisors,
Team leaders, and managers
Sales experts, salespeople, and sales analysts
Entrepreneurs and founders of startups
Trainers Available for:
In-House Trainings
Online Training
2 Hours Crush Program
Half  Day Program
One Day Program
Two Days Full Program
Training Techniques
Power point Presentations
Engaging conversations
Case studies
Exercises in solving problems
Focus Group Conversations
Games in Management
Skits and modeling the part