Course Overview
Are you prepared to implement the adaptable technique within your company? Take the course on agile project management!
This training is required for project managers who want to deliver projects utilizing the Agile methodology. Although Agile will be the main focus of the course, it will also cover the differences between Predictive, Adaptive, and Hybrid approaches while adhering to the best practices and standards for Project Management.
Agile project management is a cutting-edge, adaptable method of managing projects. It enables your team to respond swiftly to change and produce work quickly by allowing you to divide up large projects into more manageable tasks that are worked on in brief iterations or sprints.
Agile project management methodology is used by software developers, construction firms, educational institutions, and even marketing teams.
The agile project management style has several advantages for enterprises, and it's easy to set up and use.
Although you can use software, books, or agile coaches, every agile team is different. You may create an agile project approach that works for you and your company by having a fundamental understanding of it.
The most widely used Agile framework, Scrum, will also be thoroughly covered in the course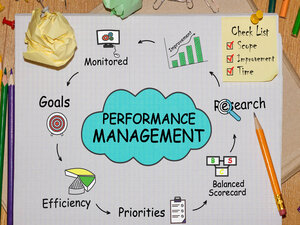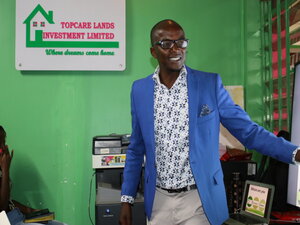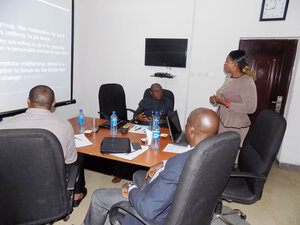 Course  Objectives
Learn how Agile and Waterfall differ from one another.
Study the scrum process.
Learn about the project manager's position in Scrum as well as the duties and responsibilities of the team.
Create milestones, tasks, timeframes, and reports for sponsors and stakeholders using a project management application.
Recognize the use of the Scrum approach through a case study.
Case study: Apply Sprint Ceremonies
Use the case study as an example to get ready for sprints and other Go-Live events.
Management & Supervisory Training Highlights
Course Outline
Module 1
Review: Agile vs. Waterfall Project Management
Utilizing Agile Methodology when
Module 2
Scrum Methodology
roles and obligations
Product Backlog and Products
Module 3
The Project Manager's Role in Scrum
Timeline debate between the project manager and the scrum master
Meeting of Sponsors and Stakeholders
Initiative Meeting
Module 4
Project Management Tool Milestones and Tasks
Dates and Duration
Roles
Flowcharts and Reports
Module 5
IzanRose Online Store Case Study
Requirements
Product Backlog
Grooming Backlog
Module 6
Sprint 0: The Setting Up
Phase 1 Phase Planning
Everyday Standups
Burndown Rates for MidSprint Reviews
Demonstration of the Sprint Retro Burndown Reports
Module 7
Additional External Requirements for Sprint 2
Following Go-Live Support, Go-Live Preparations
Who Should Attend
Senior marketing directors or managers
Relationship managers and
Customer relationship managers
Professionals in customer service, supervisors,
Team leaders, and managers
Sales experts, salespeople, and sales analysts
Entrepreneurs and founders of startups
Trainers Available for:
In-House Trainings
Online Training
2 Hours Crush Program
Half  Day Program
One Day Program
Two Days Full Program
Training Techniques
Power point Presentations
Engaging conversations
Case studies
Exercises in solving problems
Focus Group Conversations
Games in Management
Skits and modeling the part