Course Overview
The Managerial Level, the top level in an organisation, is also given a company secretary. This person is in responsible of ensuring the company runs smoothly and that it complies with all legal obligations. It also holds the required qualifications or is a member of the Institute of Company Secretaries of India (ICSI).
Companies with paid-up capital of at least 5 crores are now required by the revised Companies Act to appoint a Company Secretary. By providing guidance to a board of directors in these critical areas using their extensive skill set in finance, corporate law, governance, and corporate secretarial practice, company secretaries help the Chair, CEO, and non-executive directors. There are several benefits to becoming a secretary:
A fast track to bigger roles
Managing the board
Access to a wide variety of unique employment options in many industries
A variety of tasks and the potential for six-figure incomes
The opportunity to work overseas.
A secretary works for a variety of firms in all sectors, including private companies, public institutions (such the NHS and local government agencies), and not-for-profit organizations (e.g. professional bodies and charities.) Some run their own businesses as sole proprietors, limited partnerships, or staff members of professional services corporations, providing corporate secretarial services to a range of clients in exchange for a fee.
A secretary is more than just a worker; with his expertise and in-depth knowledge of business rules, he could take a company to new heights.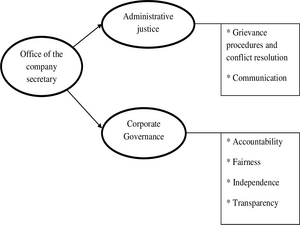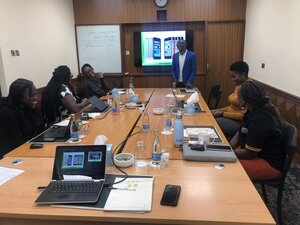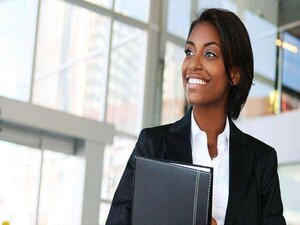 Course  Objectives
In order to ensure that the firm complies with all legal obligations, a company secretary is an essential part of the corporation. It is a workforce member even if it has a high rank akin to a director of a corporation. Usually, the only employee in the company with advisory authority is this one.
In essence, the recommendations made by the Business Secretary are implemented, used to carry out significant responsibilities, and used to set company policy. He is the only outside representative allowed to attend the board meeting as a result. It needs to be an ICSI member or have the relevant qualifications.
Whether you are a newly appointed company secretary or looking to enhance your performance with new information, this course will assist you in gaining skills and knowledge that can be applied right away. Additionally, you'll gain access to useful checklists and sample documents that you can use to assess the effectiveness of your organization, apply best practices, and boost productivity. Our instructors are accomplished professionals with great real-world experience who specialize in governance, strategy, leadership, and finance.
Governance and Board Development Training Highlights
Course Outline
The Companies Act gives a secretary specific rights
Such as those to promote and incorporate businesses, manage company certification and audit services, sign annual reports, handle corporate restructuring and takeovers, transparently examine voting and report processes, administer revival of sick businesses, join the Company Law Tribunal as a technical member, and look into tax and other criminal cases.
Company secretary acting as auditor:
According to the secretarial audit checklist, a secretary has the authority to annex a Secretarial Audit Report in the form of an MR-3 to the officials in order to make sure that the business complies with the regulations set forth in general laws and legal acts and to notify the government of any egregious fraud cases that are uncovered. The goal of this is to ensure corporate compliance and discipline with the laws.
Who Should Attend
Senior marketing directors or managers
Relationship managers and
Customer relationship managers
Professionals in customer service, supervisors,
Team leaders, and managers
Sales experts, salespeople, and sales analysts
Entrepreneurs and founders of startups
Trainers Available for:
In-House Trainings
Online Training
2 Hours Crush Program
Half  Day Program
One Day Program
Two Days Full Program
Training Techniques
Power point Presentations
Engaging conversations
Case studies
Exercises in solving problems
Focus Group Conversations
Games in Management
Skits and modeling the part