Course Overview
Your team's finance director is the individual who supports your efforts to achieve your goals and aspirations for expansion. Your finance director would be your goalie, the guy who keeps your business on the correct foot, if your company were a football club.
A FD is an investment in your business, whether it is small or larger sized. By taking on the duties of all financial activities, forecasting, and strategy within the company, they free up the CEO and other employees' time and resources. They have a significant strategic role in your organization, serving on the board of directors in addition to holding a leadership position.
In both SMEs and large companies, the position of finance director is occasionally referred to as "chief financial officer." Similar to a CFO, a finance director works to coordinate your company's business and financial plans in order to support your expansion and development objectives.
They supervise all of your company's financial operations, including approving payroll and completing the annual tax forms. The provision of projections to the CEO and leadership of the organization to guarantee that your growth goals are on track is another strategic goal of a finance director.
A finance director oversees the financial activity and performance of the company in close collaboration with the CEO and senior management group.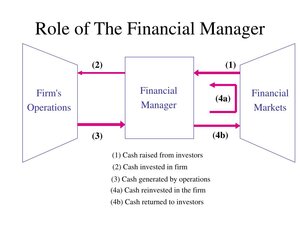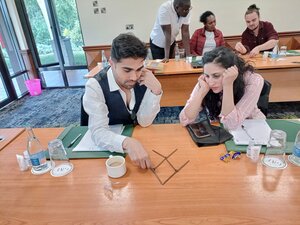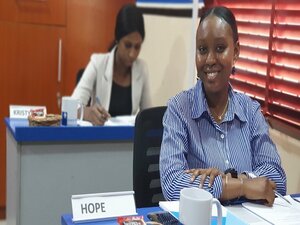 Course Objectives

The applicants will be able to understand the following after the end of this program;
Controlling financial strategy and planning.
Financial performance analysis and reporting.
Controlling tax and auditing operations.
Creating and putting into practice accounting policies.
Creating detailed budgets and predictions.
Staff accounting education.
Taking a look at departmental budgets.
Identifying, controlling, and reducing risk
Examining intricate financial data
Controlling internal processes.
Organisational Benefits
Gain from educating your staff about the definition and significance of board effectiveness in businesses, especially if it has any bearing on the main goals, values, mission, and vision of your company.
Concentrate and target your efforts on the protocol and practices of the Board of Directors.
By ensuring a connection between the board and operational employees, the business may strengthen its synergy, which will raise employee morale and boost productivity.
Critically evaluate your organizational capabilities in terms of conformity with the aforementioned principles by conducting a gap analysis and performance audit.
Personal Benefits
Enhance your performance through increased productivity and enhanced communication with your operational personnel by becoming aware of the effects and long-term benefits of adhering to board norms and procedures.
Understanding the Board Practice Principles
Participate in productive discussions about the subject to enhance organizational capability and communication in general.
Put your knowledge about the effects of board effectiveness in your organization's context and integrate it.
Demonstrate knowledge of and comprehension of the key tenets governing the execution of board effectiveness. Training
Recognize the many individuals, institutions, and organizations that interact with the Board of Directors in an organization, as well as their roles, functions, and responsibilities.
Determine and assess the primary flaws that contribute to your organization's board's inefficiency.
Governance and Board Development Training Highlights
Course Outline
For the purpose of guiding our company's financial operations and enhancing financial performance, we are looking for an experienced and analytical finance director with good numerical skills. The finance director's responsibilities will also include managing tax compliance, supervising internal controls, managing fund-raising strategies, managing investor relations, managing financial targets, conducting feasibility studies, managing expenditures, managing annual insurance, monitoring cash flow, managing investments, and supervising accounting staff. Your abilities to manage financial resources and your good financial planning skills will help our firm implement successful financial strategies, manage debt, increase revenue, maintain a strong financial position, and boost investor confidence.
The ideal applicant should have outstanding communication skills, exceptional numerical proficiency, strong analytical abilities, and good strategic thinking.
A notable finance director should coordinate all financial activities, create sound financial strategies, focus efforts toward financial stability, keep an eye on all financial activity, encourage revenue growth, assure adherence to accounting standards, and promote positive investor relations.
Who Should Attend
Senior marketing directors or managers
Relationship managers and
Customer relationship managers
Professionals in customer service, supervisors,
Team leaders, and managers
Sales experts, salespeople, and sales analysts
Entrepreneurs and founders of startups
Trainers Available for:
In-House Trainings
Online Training
2 Hours Crush Program
Half  Day Program
One Day Program
Two Days Full Program
Training Techniques
Power point Presentations
Engaging conversations
Case studies
Exercises in solving problems
Focus Group Conversations
Games in Management
Skits and modeling the part