Course Overview
This one-day workshop is meant to provide you the tools you need to expand your network, get an appointment, and contribute to the discussion in the boardroom. Get useful guidance from seasoned non-executive directors and gain insight into the essential qualifications for the position across a range of industries, including private businesses and third-sector organizations.
Delegates gave this NED Roles & Responsibilities Course a "Excellent" rating. The maximum number of delegates for this training course will be 8, in order to guarantee that the Non-Executive Directors who participate will continue to gain as much as possible.
This is a very practical training with in-depth case study discussions that will illustrate typical Boardroom conundrums. NEDs on subsidiary boards who hold executive positions with their parent companies frequently face conflicts of interest. It will empower you to carry out your statutory obligations as a Director and make wise Board decisions.
The Companies Act of 2006, Non-Executive Director Board Roles and Responsibilities, Potential Conflicts of Interest, UK Corporate Governance Code, Board Committees, Memorandum & Articles of Association, Requirements of Companies House, and Insolvency are among the subjects discussed.
The personal and corporate insolvency issues that affect directors are explained in this NED Roles and Responsibilities Course. It will assist you in avoiding unintentionally taking on any personal liabilities due to incomplete understanding of the insolvency legislation.
This training program is regularly updated to reflect the most recent problems and legal requirements.
It will offer a solid theoretical foundation on which to develop and pick up fresh, more specialized corporate governance and strategic management abilities. Highly pertinent practical case studies and group discussions will supplement the theoretical understanding.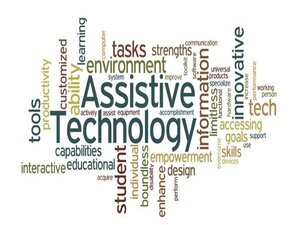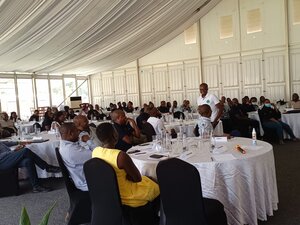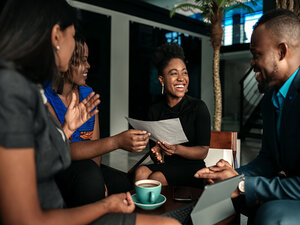 Course  Objectives
Enumerate the qualities of a successful non-executive director.
comprehend the role's practical and legal obligations.
Describe how a non-executive director can aid in the formation of a successful board.
Create plans of action for a variety of boardroom difficulties.
Ensure your application is strong if you want to be a non-executive director.
Recognize and carry out the duties of a non-executive director.
Define, examine, and analyze the challenges with corporate governance that are inherent in any business situation.
Recognize and evaluate how a certain course of action will affect the core concepts and issues of corporate governance.
Learn the essential elements of the spectrum of insolvency laws and rules that company directors must follow.
Recognize the essential elements of the UK Corporate Governance Code and how sound corporate behavior can enhance business performance.
Determine and discuss the most important moral and governing concerns that confront any organization.
Develop a deeper awareness of corporate governance concerns and statutory obligations in order to analyze and make wise Board choices.
Recognize how any business decision will affect corporate governance in the long run and how it will strategically affect the entire organization.
Improve your ability to contribute significantly to board debates and decision-making
Recognize and put into practice a Strategic Risk Management framework.
Recognize the effects of any prospective insolvency difficulties on both your personal and business life.
Avoid taking on any unnecessary personal obligations because of a lack of understanding of the legislation pertaining to company directors.
Gain a thorough understanding of corporate governance and the duties and responsibilities of board directors so that you can communicate with them more effectively.
Organisational Benefits
Gain from educating your staff about the definition and significance of board effectiveness in businesses, especially if it has any bearing on the main goals, values, mission, and vision of your company.
Concentrate and target your efforts on the protocol and practices of the Board of Directors.
By ensuring a connection between the board and operational employees, the business may strengthen its synergy, which will raise employee morale and boost productivity.
Critically evaluate your organizational capabilities in terms of conformity with the aforementioned principles by conducting a gap analysis and performance audit.
Personal Benefits
Enhance your performance through increased productivity and enhanced communication with your operational personnel by becoming aware of the effects and long-term benefits of adhering to board norms and procedures.
Understanding the Board Practice Principles
Participate in productive discussions about the subject to enhance organizational capability and communication in general.
Put your knowledge about the effects of board effectiveness in your organization's context and integrate it.
Demonstrate knowledge of and comprehension of the key tenets governing the execution of board effectiveness. Training
Recognize the many individuals, institutions, and organizations that interact with the Board of Directors in an organization, as well as their roles, functions, and responsibilities.
Determine and assess the primary flaws that contribute to your organization's board's inefficiency.
Governance and Board Development Training Highlights
Course Outline
After taking this course, you will have a thorough grasp of what a non-executive director does. You'll have the self-assurance and authority to provide value in the boardroom and increase your profile to land a position. An evening drinks reception with a notable portfolio speaker and the chance to network with your colleagues are both included in the training.
Our instructors are accomplished professionals with great real-world experience who specialize in governance, strategy, leadership, and finance.
Who Should Attend
Senior marketing directors or managers
Relationship managers and
Customer relationship managers
Professionals in customer service, supervisors,
Team leaders, and managers
Sales experts, salespeople, and sales analysts
Entrepreneurs and founders of startups
Trainers Available for:
In-House Trainings
Online Training
2 Hours Crush Program
Half  Day Program
One Day Program
Two Days Full Program
Training Techniques
Power point Presentations
Engaging conversations
Case studies
Exercises in solving problems
Focus Group Conversations
Games in Management
Skits and modeling the part