Course Overview
The Sales Coaching program offers top-notch coaching training for sales-driven success to sales executives. Participants in the program receive a detailed examination of their present level of sales-coaching expertise. Then, they are taught methods and tactics to reduce the identified constraints and maximize their coaching advantages. In order to quickly apply the skills to their own sales-coaching prospects, participants also have the chance to practice the skills utilizing sales-oriented scenarios. The tools for sustainability and real-world application, along with the cutting-edge learning and practice techniques, give sales managers and leaders the skills and confidence they need to teach in a hectic sales environment.
Course outcomes
According to the demands of the specific sales team member or sales opportunity, coaches should modify their coaching approach.
Create long-lasting relationships with your coach by communicating clearly.
Encourage them to improve and expand their sales abilities.
Communicate sales expectations clearly.
Establish aggressive but doable sales targets with your coaching clients, along with corresponding action plans.
Pick out coaching opportunities that are relevant to the company's sales process.
Use metrics for sales performance to improve coaching efficiency.
Assist sales team members in overcoming performance challenges and creating team solutions.
Improve, grow, and adapt to maximize team members' performance.
The performance curve's average sales performers can be coached on areas for growth, development, and change.
Both formal and informal, on-the-spot coaching possibilities are available (coaching in the field).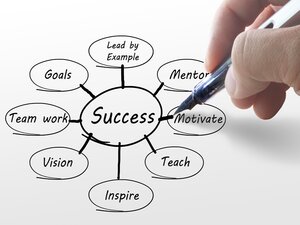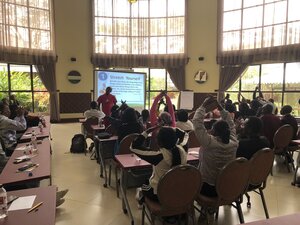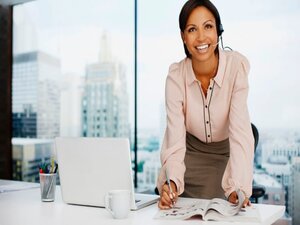 Course  Objectives
Make sure sales people are honing and developing their abilities.
While most of what sales people learn in training is quickly forgotten, coaching reinforces the concepts and adapts them to each rep's particular strengths and shortcomings.
Analytics that identify each rep's strengths and faults serve as the foundation for coaching. The sales coach may focus on fundamental habits and best practices for new hires, such as managing arguments and listening with empathy. The coach's focus may shift over time to value presentation and negotiation techniques.
Construct confidence
Many sales leaders falsely believe that coaching breeds discouragement and insecurity. Such leaders frequently come from businesses that train their reps only after a deal has failed. In that case, coaching is perceived negatively and turns into a form of punishment.
But every sales rep's daily or weekly schedule must include proper coaching. By celebrating their reps' everyday victories and assisting them in overcoming their weaknesses, effective coaches help their reps develop confidence. Effectively coached reps develop a sense of competence and a deep sense of satisfaction as employees over the course of their employment.
Organizational advantages
Creating a marketing intelligence system using the relevant data
Ensuring effective administration of integrated marketing communications
Improved after-sales and sales services
Increased market share increased likelihood of sticking out from the competition improved market image development
Greater likelihood of repeat business
Collecting more effective sales promotion methods
 Personal advantages
Being more capable in the role of selling
Having the ability to explain and demonstrate products
Timely reaching set sales goals
Recognizing the value of preparation before making a transaction
Collaborating with employees from many areas around the firm
Analysis of statistical data to enhance understanding of consumer base and historical sales
Sales Training Highlights
Workshop Overview
It is well established that having a good sales coach can increase sales results. Yet far too many sales managers continue to place all of their attention on generating bottom-line results and KPIs. Others may be skilled at sales, but they lack the abilities to lead, coach, and influence their team members. These well-intentioned managers frequently fail to recognize that the greatest way to get results is by assisting others in realizing their full potential and teaching them to be top performers. The Sales Coaching program from CMOE gives sales leaders the knowledge, proficiency, and assurance they need to cultivate connections with team members.
Take part in continuing coaching discussions.
Encourage certain teammate behaviors.
Assist them in making advancements that will benefit their bottom line.
Who Should Attend
Senior marketing directors or managers
Relationship managers and
Customer relationship managers
Professionals in customer service, supervisors,
Team leaders, and managers
Sales experts, salespeople, and sales analysts
Entrepreneurs and founders of startups
Trainers Available for:
In-House Trainings
Online Training
2 Hours Crush Program
Half  Day Program
One Day Program
Two Days Full Program
Training Techniques
Power point Presentations
Engaging conversations
Case studies
Exercises in solving problems
Focus Group Conversations
Games in Management
Skits and modeling the part